WGXC-90.7 FM
Chris Forsyth + Paul Sukeena, Alexander Turnquist
Jun 02, 2013: 7pm - Jun 03, 2013: 3am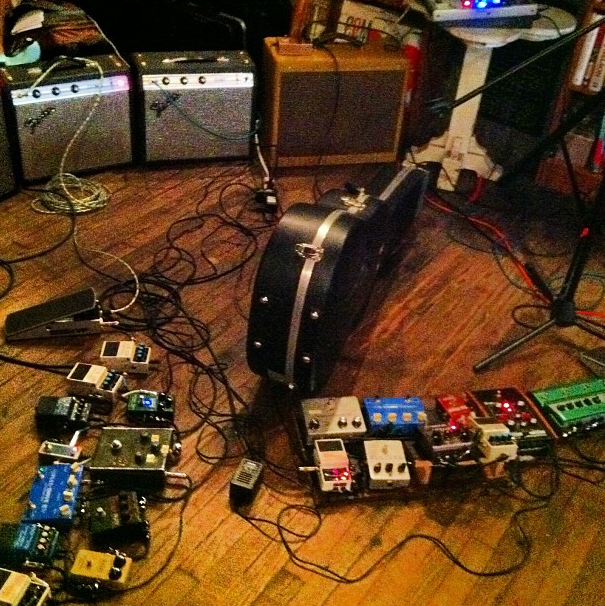 Live webstream for this, and most, shows at
Spotty Dog Books & Ale
available from free103point9 and WGXC at
http://comm.free103point9.org:8000/spottydog.mp3.m3u
. This show will be rebroadcast on
free103point9 Online Radio
and WGXC 90.7-FM at midnight (the night of the show), Mon., June 3, 2013. Rebroadcast will be interrupted at 1 a.m. for
Symposium,
then finished from 2-3 a.m.
Guitarist
Chris Forsyth
's compositions assimilate art rock texture with folk, blues, and experimental influences. He has also collaborated with artists including Meg Baird, Tetuzi Akiyama, Mike Pride, Nate Wooley, and choreographers Miguel Gutierrez, RoseAnne Spradlin, and Meg Foley. Forsyth was awarded a 2011 Pew Fellowship in the Arts and resides in the City of Philadelphia, USA.
Alexander Turnquist
is a guitarist/composer who uses his 12-string acoustic finger-style approach, based in Hudson, NY.