WGXC-90.7 FM
Nov 27, 2023: 3pm - 4pm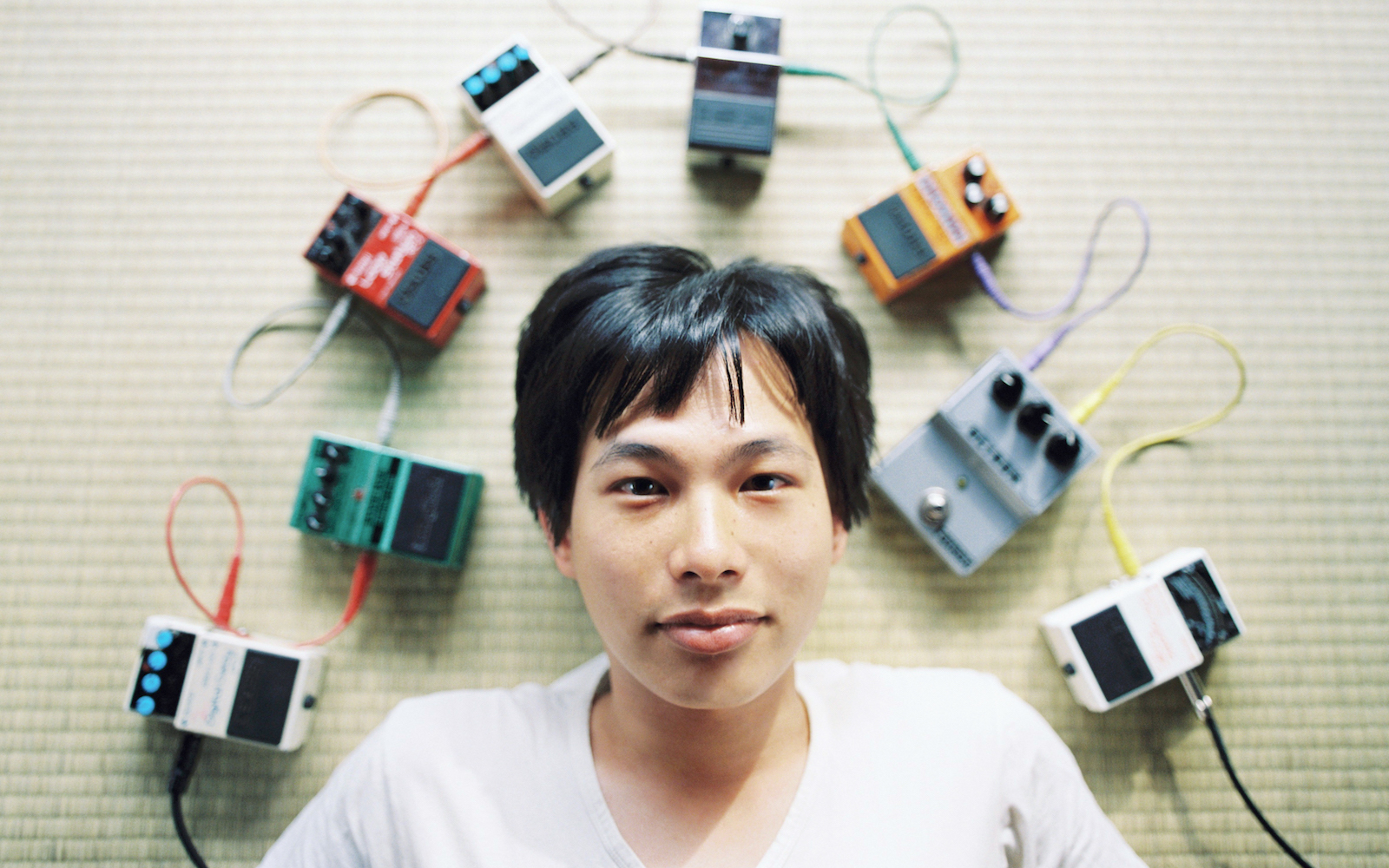 Produced by Roulette Intermedium.
The composer/guitarist Dustin Wong in a solo set recorded at the Roulette concert hall in Brooklyn in 2012 plus material from his 2023 album, Perpetual Morphosis. Wong was born in Hawaii, grew up in Japan, and is half Chinese. Together with Matt Papich he formed the duo Ecstatic Sunshine and was part of the art-rock band Ponytail. Wong creates intricate pieces based on cyclical guitar loops combined with multiple octave and distortion pedals to change the textures and colors of the guitar.
"Tracking The Odds: The Roulette Concert Archive" is a monthly hour-long radio special produced by Roulette Intermedium (roulette.org) and broadcast in partnership with Wave Farm's WGXC 90.7-FM and Standing Wave Radio. The broadcasts feature selected highlights from Roulette's New York experimental music space dating from the early 1980s to the present. Thousands of rare, formative, and often unheard recordings by innovators and adventurous musicians populate the archive. Tracking The Odds airs the fourth Monday of the month from 3 p.m. to 4 p.m. and is archived at wavefarm.org.
Founded in 1978, Roulette operates a 400-seat concert hall on Atlantic Avenue in Brooklyn with a focus on experimental and unorthodox music and performance across all genres and media. It's archive of thousands of audio and video recordings is currently being restored.
Playlist:
That Tree / Dietrichs
Here Comes The Sun / The Beatles
Feels Good (a) / Dick Walter
Geronimo's Laughter / NAZCA
Electricity / Colette
Audhumla Thaw / Dustin Wong
Elegant Stumbler's Atelier / Dustin Wong