WGXC-90.7 FM
Jan 25, 2021: 3pm - 4pm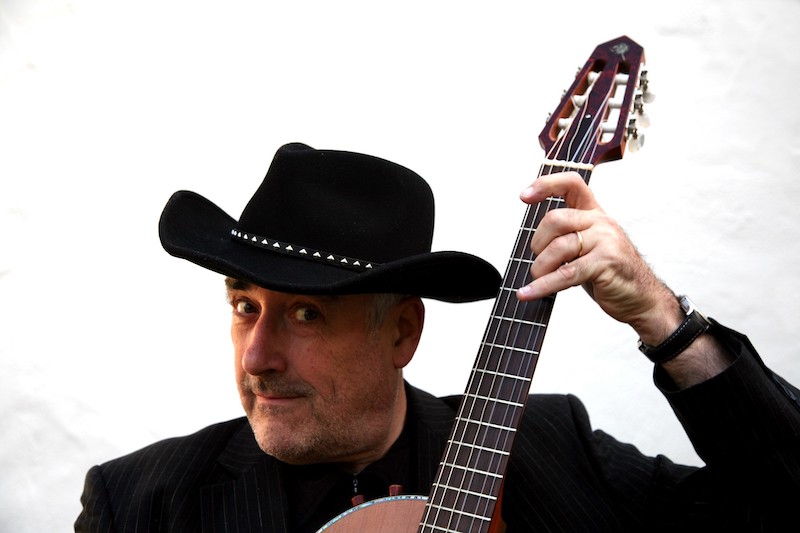 Produced by Roulette Intermedium.
Solo improvisations by the guitarist, multi-instrumentalist, and master synthesizer of technique, genres, structure, and noise, recorded at Roulette on 10 October 1986. Frith emerged as a founding member of the English avant-rock group Henry Cow. He was also a member of the groups Art Bears, Massacre, and Skeleton Crew. He has collaborated with a number of prominent musicians, including Robert Wyatt, Derek Bailey, The Residents, John Zorn, Brian Eno, Bill Laswell, Iva Bittová, and Zeena Parkins. His compositions range from rock songs to large scale works as well as scores for dance, film, and theater. Frith is also a music producer, author, critic, and educator working as a teacher and mentor in institutions around the world, most notably over two decades at Mills College. He is the subject of the award-winning 1990 documentary, Step Across the Border. This segment concludes with a bonus track from Frith's 1980 album, Gravity, one of many influential and surprising releases.
Tracking The Odds: The Roulette Concert Archive is a monthly hour-long radio special produced by Roulette Intermedium (roulette.org) and broadcast in partnership with Wave Farm's WGXC 90.7-FM and Standing Wave Radio. The broadcasts feature selected highlights from Roulette's New York experimental music space dating from the early 1980s to the present. Thousands of rare, formative, and often unheard recordings by innovators and adventurous musicians populate the archive. Tracking The Odds airs the fourth Monday of the month from 3 p.m. to 4 p.m. and is archived at wavefarm.org.
Founded in 1978, Roulette operates a 400-seat concert hall on Atlantic Avenue in Brooklyn with a focus on experimental and unorthodox music and performance across all genres and media. It's archive of thousands of audio and video recordings is currently being restored.