WGXC-90.7 FM
Hurricane erases Greene County homes
Aug 14, 2012 2:10 am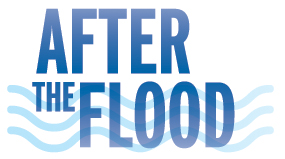 Ariel Zangla in The Daily Freeman reports
that 40 Greene County properties severely damaged by the storms associated with Hurricane Irene will be bought out in a federal program and never be built on again. County administrator Shaun Groden told the Greene County Legislature's Government Operations Committee meeting Mon., Aug. 13 that, "We took over because most of the townships did not want to get involved." Now the county will appraise the properties for the Federal Emergency Management Agency, and, eventually, clean them.
See the full story in The Daily Freeman.
WGXC covers the one-year anniversary of the storm with a series called "After the Flood." Tune in 2 p.m., Thu., Aug., 16, when host Ann Forbes Cooper on her show "Between the Lines," speaks with Professor Robert Titus, known as the "Catskill Geologist," Carolyn Bennett, historian of the Zadock Pratt Museum in Prattsville, and Larry Gambon, a photographer who shot extensive footage of the damage done by the Hurricane Irene. Tune in.
CLICK HERE TO PLAY "AFTER THE FLOOD" BY LONE JUSTICE