WGXC-90.7 FM
Feature Story: Arielle Herman, Wes Gillingham discuss Pilgrim Pipeline
May 02, 2016 9:23 pm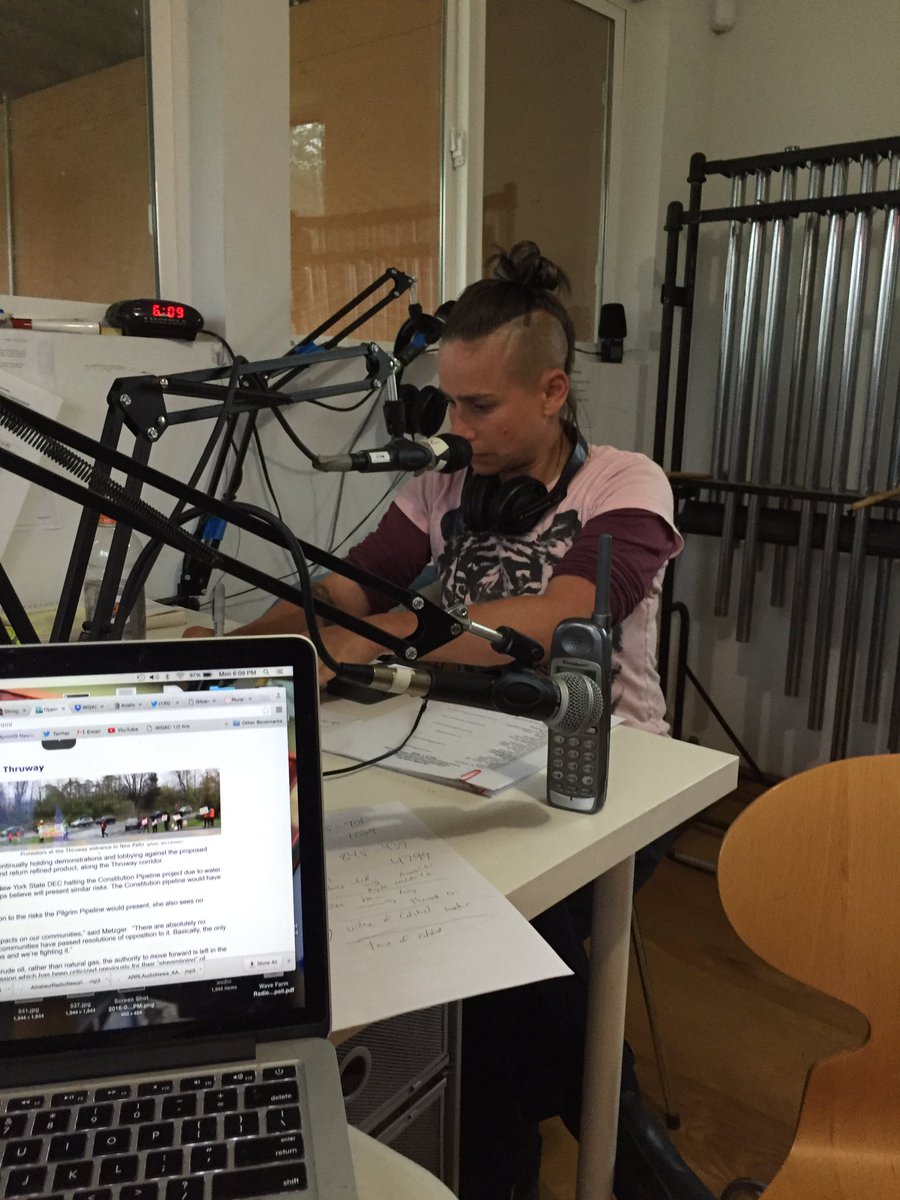 Arielle Herman in the WGXC Acra studio.
Click here to download or play an audio version of this report.
Arielle Herman, owner/operator of Rivertide Aikikai on Old Kings Road in Catskill is the live interview guest in the Acra WGXC studio, talking about the proposed Pilgrim Pipeline that may cut through Greene County near her home. Wes Gillingham, from Catskill Mountainkeeper, also joins via phone with the recent news from other nearby proposed pipelines, and news of recent protests, new legislation, and more on the issue.