WGXC-90.7 FM
Peckham protects mile-long Catskill ridgeline
Sep 10, 2015 7:47 am
[caption id="" align="alignleft" width="760"]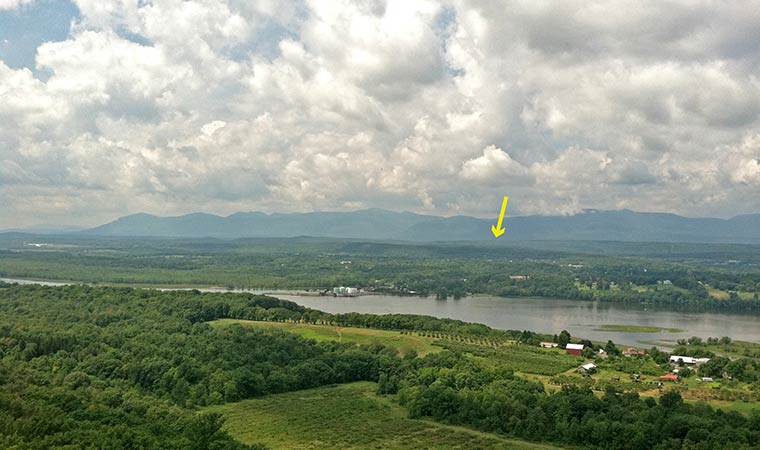 Arrow highlights mile-long forested ridgeline in Catskill
protected by John Peckham in collaboration with Scenic Hudson.
(Photo from Scenic Hudson.)[/caption]
Charlie Holmes is reporting in The Daily Mail
Scenic Hudson announced last week
the owner of Peckham Industries has collaborated with Scenic Hudson to protect a mile-long forested ridgeline in Catskill as part of the organization's campaign to Save the Land That Matters Most. John Peckham donated a conservation easement on 76 acres along a ridge paralleling Route 9W and located due west of the 480-acre RamsHorn-Livingston Sanctuary. The easement permanently safeguards the "most visually sensitive portion of Catskill Quarry," including the Olana State Historic Site viewshed, according to a statement released by Scenic Hudson. Peckham also orchestrated the demolition of several large structures on the nearby riverfront. Scenic Hudson President Ned Sullivan said, "This conservation easement is a great example of how industrial landowners and environmental organizations can work together to safeguard the Hudson Valley's most important natural resources." Peckham Industries is a family-owned company. It has been in business in the Hudson Valley since 1924. Peckham is one of the largest suppliers of road-construction materials in the Northeast.
Read the full story in The Daily Mail
.