WGXC-90.7 FM
Weekend in review
Oct 06, 2014 6:53 am
Some of the stories that made the news Fri., Oct. 3 through Mon., Oct. 5:
[caption id="" align="alignright" width="220"]
Kaaterskill Falls[/caption]
Max Oppen is reporting in The Daily Mail
in light of the recent fatal accidents at Kaaterskill Falls in the town of Hunter, the New York State Department of Environmental Conservation has begun installing split-rail fencing at various parts of the popular tourist destination. The initial phase of the three-week project will include installing approximately 150 feet of fencing along the steep embankment to the right of Spruce Creek, just above the base of the second tier. This area was deemed a priority due to the steep slope and rocky terrain. The work is being done by the Adirondack Mountain Club's professional trail crew. The second phase of the project involves the construction of an additional 200 feet of fencing at the top of the falls. The DEC staff will be installing additional signage that warns of the dangers of proceeding beyond the fencing.
Katie Kocijanski reported in the Register Star
local businesses from Columbia and Greene counties took over Basilica Hudson, Thurs., Oct. 2, for the ninth annual Buy Local Business Expo, hosted by the Columbia and Greene counties Chambers of Commerce. A total of 52 businesses came out to the event where business owners networked with their fellow business owners. "Many of our members have stories about making new business connections at these expos," Columbia County Chamber of Commerce President David Colby said. "We have a good mix of everything from insurance to banking to food and beer and wine tasting." Greene County Chamber of Commerce Executive Director Jeff Friedman said he was pleased with the turnout. He said it was very important for businesses from both counties to work together.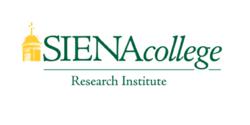 Matthew Hamilton is reporting at Capitol Confidential
the first Siena poll for the hotly contested 46th Senate District rematch between Democrat incumbent Cecilia Tkaczyk (KAT-chik) and Republican George Amedore shows Amedore leading by 10 percent. The new poll, released early Mon., Oct. 6, shows a 19-point lead among Independent and other voters helping drive Amedore's double-digit lead with less than a month to go until Election Day. Amedore also is doing better among Republicans than Tkaczyk is among Democrats. GOP gubernatorial candidate Rob Astorino also leads in the district. Astorino has 43 percent of the vote to Andrew M. Cuomo's 35 percent. In a statement received by WGXC early Monday, Tkaczyk campaign spokesman Jim Plastiras said the senator's campaign is just swinging into high gear, and with each debate held, voters are learning more about Amedore's "extremist, anti-choice, anti-woman, anti-environment and anti-consumer positions and voting record." Plastiras said voters will ultimately reject Amedore's "deeply disturbing views, as they did two years ago." The poll surveyed 470 likely voters within the district.
To vote Nov. 4 in Congressional, state, and local
elections
, voters must register this week. Mail-in voter registration forms must be postmarked by midnight, Oct. 10, and received by a board of elections office no later than Oct. 15. The voter registration form can be downloaded at
www.elections.ny.gov
. Alternatively, any New Yorker with an established account at the NYS Department of Motor Vehicles, may register online at their MyDMV site. One can also register or find forms at most state and federal government offices. Residents who have moved to a new county within the state must re-register from their new address. Those who are currently registered and have moved to a new address in the same county should notify their county board of elections in writing of their move no later than October 15. Anyone unsure whether they are registered, or wish to verify their current address, may look-up their status www.elections.ny.gov.