WGXC-90.7 FM
Audio Feature: July 25 Greenport Planning Board Meeting
Jul 26, 2017 8:15 am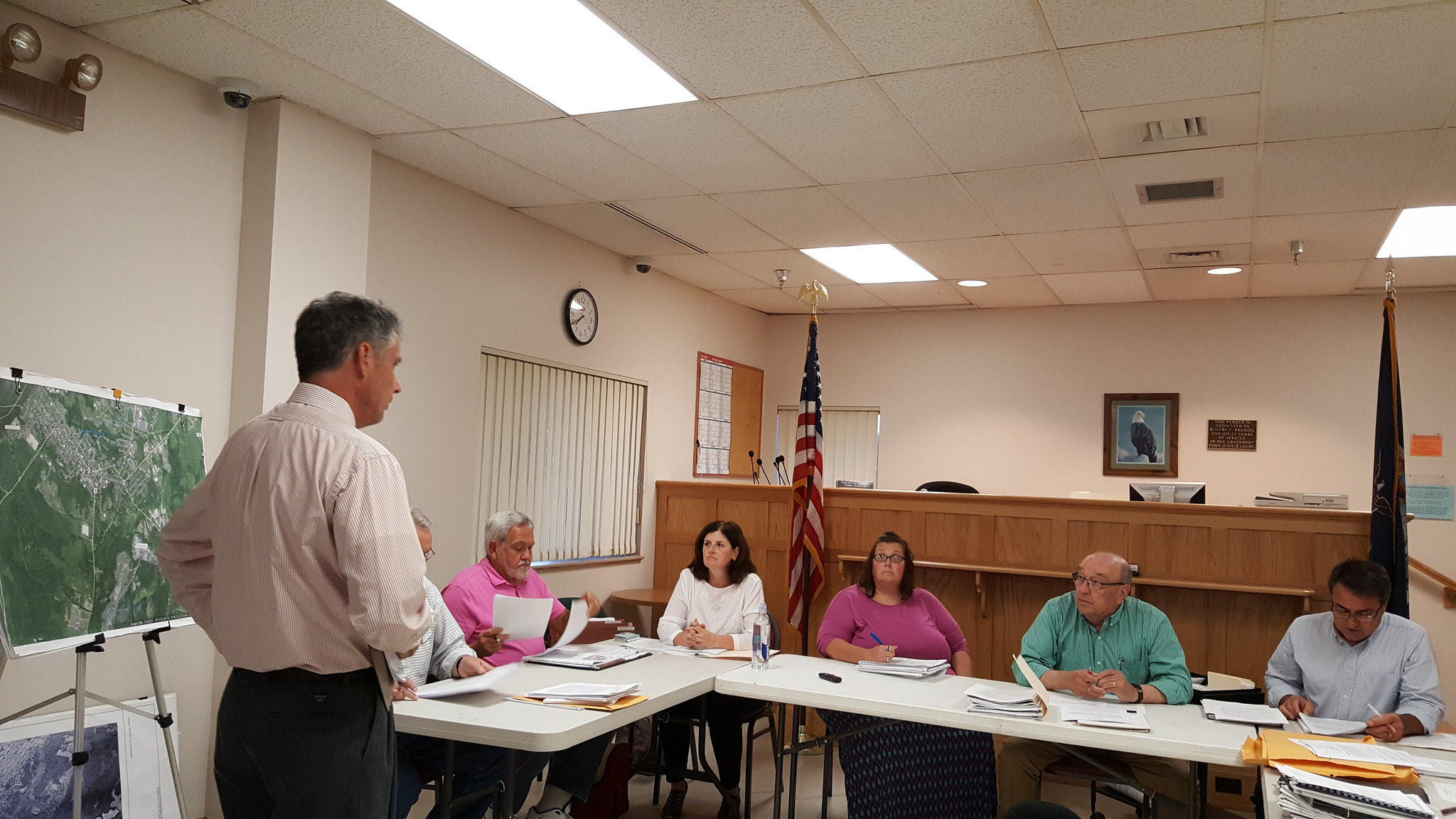 Click
here
to play or download a recording of the first 20 minutes of the July 25 Greenport Planning Board meeting. The board issued a negative SEQR declaration on the Colarusso haul road proposal and discussed next steps. Audio and notes by Jess Puglisi.
Meeting called to order
:34 Minutes of the July special meeting approved.
1:12 William Rose and Walden Madsen Kipp Road sub-division public hearing.
No public comment received. Hearing closed. No engineering concerns. Project approved.
4:35 Prudence Property NAPA Auto parts project.
Engineering, traffic concerns addressed. The fire chief has concerns about accidents. 8:24 Colarusso Haul Road project.
Continuation of site plan review.
9:10 Colarusso engineer Pat Prendergast
Colarusso had a final walk through Tuesday (Jul. 25) with DEC people for the permit. Asked for less grass filter strip to have woody vegetation instead. More screening between haul road and wetland. Planting plan forthcoming. No mow areas to go back to wild.
12:00 Planning Board Chairman Edward Stiffler
We did a SEQR on July 11. Prepared a positive and negative declaration and narrative about SEQR. Has anything changed?
12:56 Greenport Planning Board engineer Ray Jurkowski
Not much. The question today from Department of State, whether they need to do the review. They do not. I would like to add that to the narrative.
14:20 Does the board have questions?
Board says he's done a good job, very thorough.
14:45 Do we want to offer positive or negative declaration?
15:00 [Unidentified] Planning Board member
It's been a long time since we've gone into such depth about anything. My conclusion regarding environmental and infrastructural is that we should offer a negative review. Seconded.
16:30 Roll call vote. Unanimous negative declaration.
16:50 Stiffler
Compliments the board on professionalism and effort.
17:24 Review is complete.
17:46 Public hearing set for August 22.
18:51 Hudson Planning Board will be invited to next GPB meeting in order to share ideas.