WGXC-90.7 FM
Radio roundup
Jun 14, 2014 12:02 am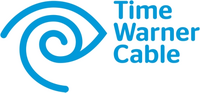 The
New York State Public Service Commission is seeking comment
on a request by Time Warner Cable Inc. and the Comcast Corporation to transfer certain Time Warner Cable telephone systems, cable systems, franchises and assets to Comcast, with several public hearings this week.
Under the proposed merger
, Comcast would acquire 100 percent of Time Warner Cable's equity in exchange for Comcast Class A shares. Comcast plans to retain all of Time Warner Cable's existing assets in New York State. The company would become, by far, the country's top cable and internet provider. There is a June 16 public hearing at SUNY Buffalo, a June 18 meeting at SUNY Albany, and a June 19 meeting in New York City. Comments may also be sent electronically to the Secretary, at secretary@dps.ny.gov, or mailed or delivered to Hon. Kathleen H. Burgess, Secretary, Public Service Commission, Three Empire State Plaza, Albany, New York 12223-1350. Comments should refer to "Case 14-M-0183, Petition of Comcast Corporation and Time Warner Cable Inc." Comments may also be submitted through the Commission's Opinion Line at 1-800-335-2120, callers should press "1" to leave comments, mentioning the Comcast/Time Warner merger. A full copy of the Petition may be viewed, printed or downloaded from the Commission's website at
http://www.dps.ny.gov
by searching for case number 14-M-0183. Comments are requested no later than July 31, 2014.
Casey Seiler in Capitol Confidential reports
that his television show with Matt Ryan, "New York Now," a coproduction of WMHT and the Times Union, earned its second New York State Broadcasters Award in three years June 11, taking home the award for "Best Public Affairs Program" in a ceremony at the Waldorf Hotel in Manhattan. The winning episode, which aired last October, was shot and produced in the Adirondack Park. The program highlighted two important issues ongoing at the time inside the Blue Line: Constitutional Proposal 4, which resolved century-old title disputes between the state and residents around Raquette Lake, and the debate over whether to turn parts of the historic railroad tracks that run from Utica to Lake Placid into a multi-purpose trail. Producer and host Matt Ryan and videographer Brian Flynn teamed up for the Adirondack-themed program traveling from Utica to Old Forge, to Long Lake and Lake George. "New York Now" also won a NYSBA award in 2012 for Best Locally Produced TV Show for an episode that also won a state Emmy that year. Here's this year's winning episode:
WGXC finished its June $10K fundraiser Tue., June 10, a day early. This mini-pledge drive was to fill the gap left by a shortfall in the station's spring pledge drive earlier in the year.