WGXC-90.7 FM
Faso in Pawling Friday
Apr 19, 2017 12:06 am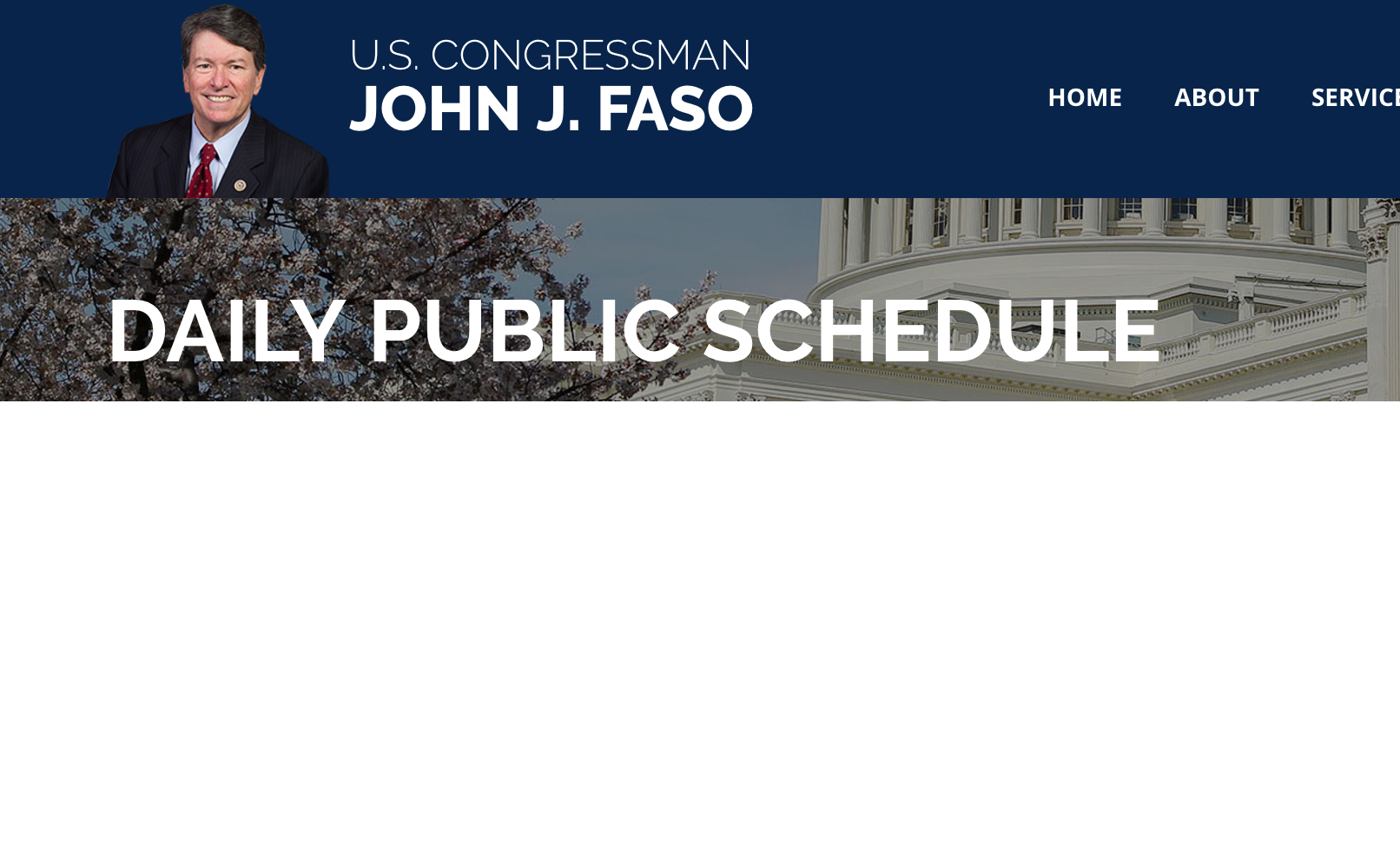 Congress is on a spring break but Rep. John Faso (R-Kinderhook) still is not holding traditional town meetings or even announcing where he is going.
Fri. Apr 21 he does have an event
, though it costs money to get in. Anyone willing to spend $1,574.49 can sit at a VIP table with Faso, Sheriff Butch Anderson and State Senator Terrence Murphy at O'Connor's Public House Pawling at 6 Broad St. in Pawling at 6:30 p.m. April 21.