WGXC-90.7 FM
Audio Feature: Herman speaks against Pilgrim Pipeline
Sep 22, 2016 12:02 am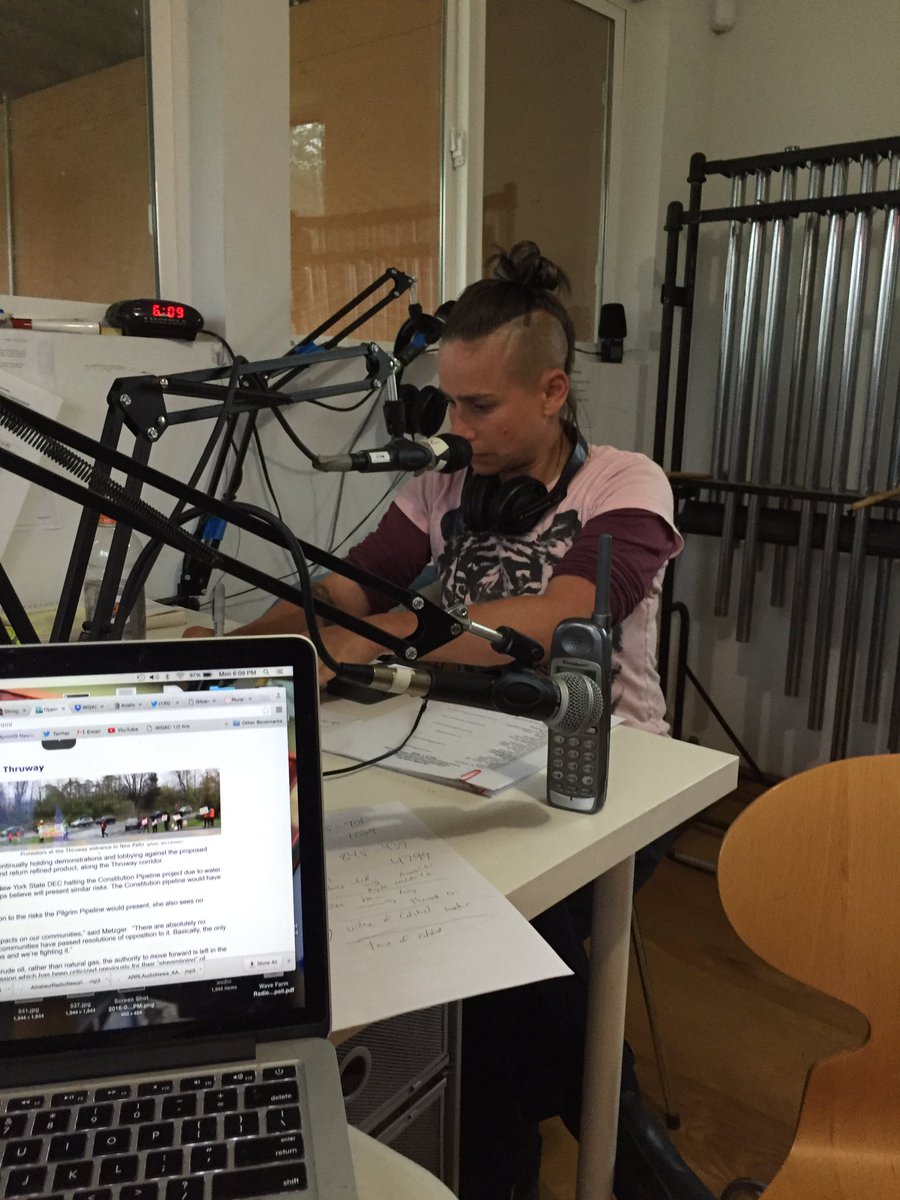 Image above is Arielle Herman at a previous appearance on WGXC, at the station's Acra studio.
Arielle Herman spoke at the Catskill town meeting Sept. 21 about efforts to stop the
Pilgrim Pipeline
. Herman, the owner/operator of Rivertide Aikikai who lives on Old Kings Road in Catskill updated the board, which is on the record against the pipeling, about local efforts to oppose the pipeline that may cut through Greene County near her home. The dual pipeline, taking natural gas to New Jersey and refined oil to Albany, is proposed to run near I-87, with brief detours slightly farther away in Athens and Catskill. Click
here
to listen to what she reported at the meeting.
PLAY EXCERPT
(5:31)
Click
here
to listen to the entire Catskill town meeting from Sept. 21, 2016.