WGXC-90.7 FM
Talk of second TCI West Ghent fire continues
Aug 21, 2012 12:55 am
[caption id="" align="alignright" width="160"]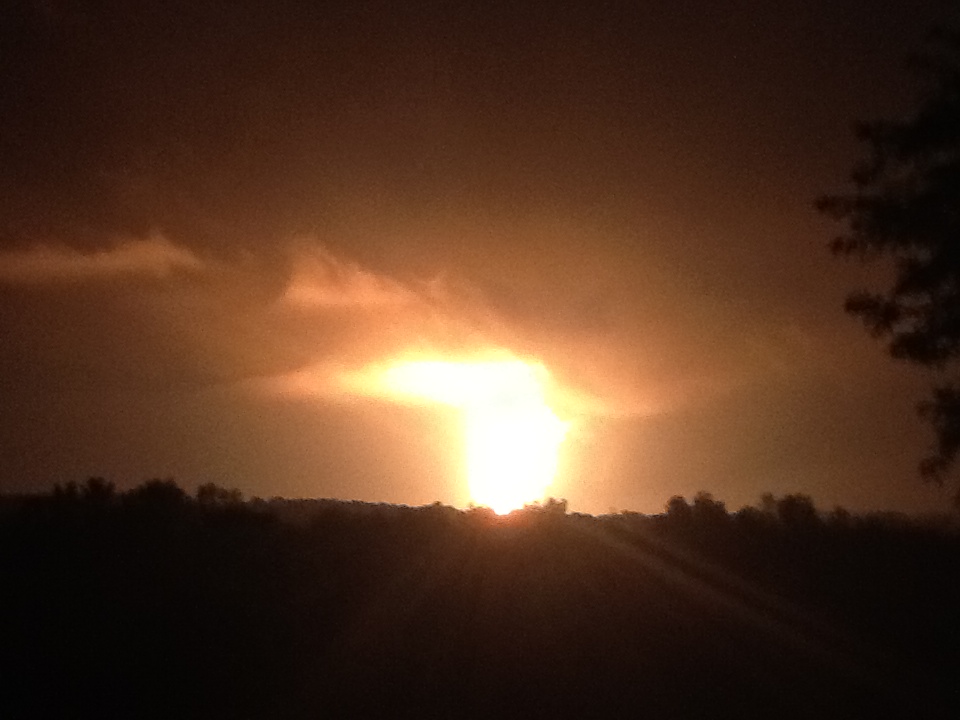 Photo by Jeffrey Lependorf.[/caption]
On the "WGXC Afternoon Show" Mon., Aug. 20, Spencertown resident Paige Orloff discussed last week's public meeting about the Aug. 1 TCI industrial fire in Ghent. Orloff's was one of the residents at the meeting who spoke up and questioned the wisdom of allowing TCI to rebuild in the same location. TCI had another fire at the same location last January. Click
here
to listen to the interview with WGXC's Noah Reibel, mixed with audio excerpts from the TCI public meeting last Thursday at the West Ghent fire house. (19:00) Below is an excerpt of Orloff's interview, from her Spencertown perspective.
PLAY CLIP OF PAIGE ORLOFF INTERVIEW
1:24
Other stories about the TCI fire:
• "
Rustic Turns Rougher
" by Ralph Gardner Jr. in The Wall Street Journal Mon. Aug. 20 wrote that the events of that night as sounded, "like one of those apocalyptic Don DeLillo novels." Gardner is a part-time Ghent resident with his own blog. Click
here
to read his take on the fire.
• "
Massachusetts did more expansive TCI fire testing than New York
" by James M. Odato in The Albany Times Union on Sun., Aug. 19, starts pff with Odato writing, "Even though the state is billing TCI of New York LLC for the costs of sampling and testing the environment around its burned-out transformer recycling factory in Columbia County, New York public safety officials have no plans to take full advantage by exploring whether dioxin was created in the chemical-fueled inferno." Click
here
to read the full story.
•
The Register Star
is reporting cleanup at the TCI of New York site in West Ghent appeared to have begun, Mon., Aug. 20, but a "scheduling glitch" will now delay the work until later in the week. A 24-hour security staff is patrolling the area, which is surrounded by a tall chain-link fence. Miller Environmental Group, Inc., an environmental response, remediation and restoration services company, is in charge of the cleanup. The company has offices throughout the northeastern U.S., including Albany. Miller reports its client base consists of petroleum companies, chemical manufacturers and processors, and utility companies.