WGXC-90.7 FM
Heavy storm hits area; thousands lose power
May 30, 2013 6:58 am
[caption id="" align="alignright" width="204"]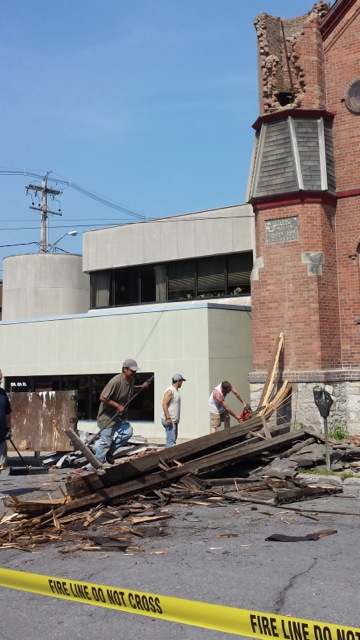 Storm clean up in Hudson, Thursday. Workers clear debris from Sixth St. (Photo by Jess Puglisi)[/caption]
The Register Star reports
 severe thunderstorms that originated between Rochester and Syracuse hit the area, Wed., May 29. Thousands of residents were left without power, and at least one reported fire was attributed to the storm. National Grid reported more than 3,000 customers without power during and after the storm in Hudson, Claverack, Greenport and Germantown. Central Hudson reported 650 customers lost power during the storm in Athens, Catskill, Cairo and Coxsackie. 
In Claverack a report of smoke in a basement led to several fire companies responding to put out a fire in the back of the house, suspected to be caused by a lightning strike. In Hudson, one of two steeples of the former St. John's Evangelical Lutheran Church, either pushed by wind or struck by lightning, fell into Sixth St., at the height of the storm. WGXC's Tanya Blue spoke to two men at the scene: PLAY clip (1:05). In Greene County, 
lightning reportedly struck a house on Summit Avenue in Catskill, and downed a limb, knocking out power on Woodland Ave. near William St. The National Weather Service reported no confirmed tornadoes, despite tornado warnings posted for several areas, including northern Greene County.
[caption id="" align="aligncenter" width="449"]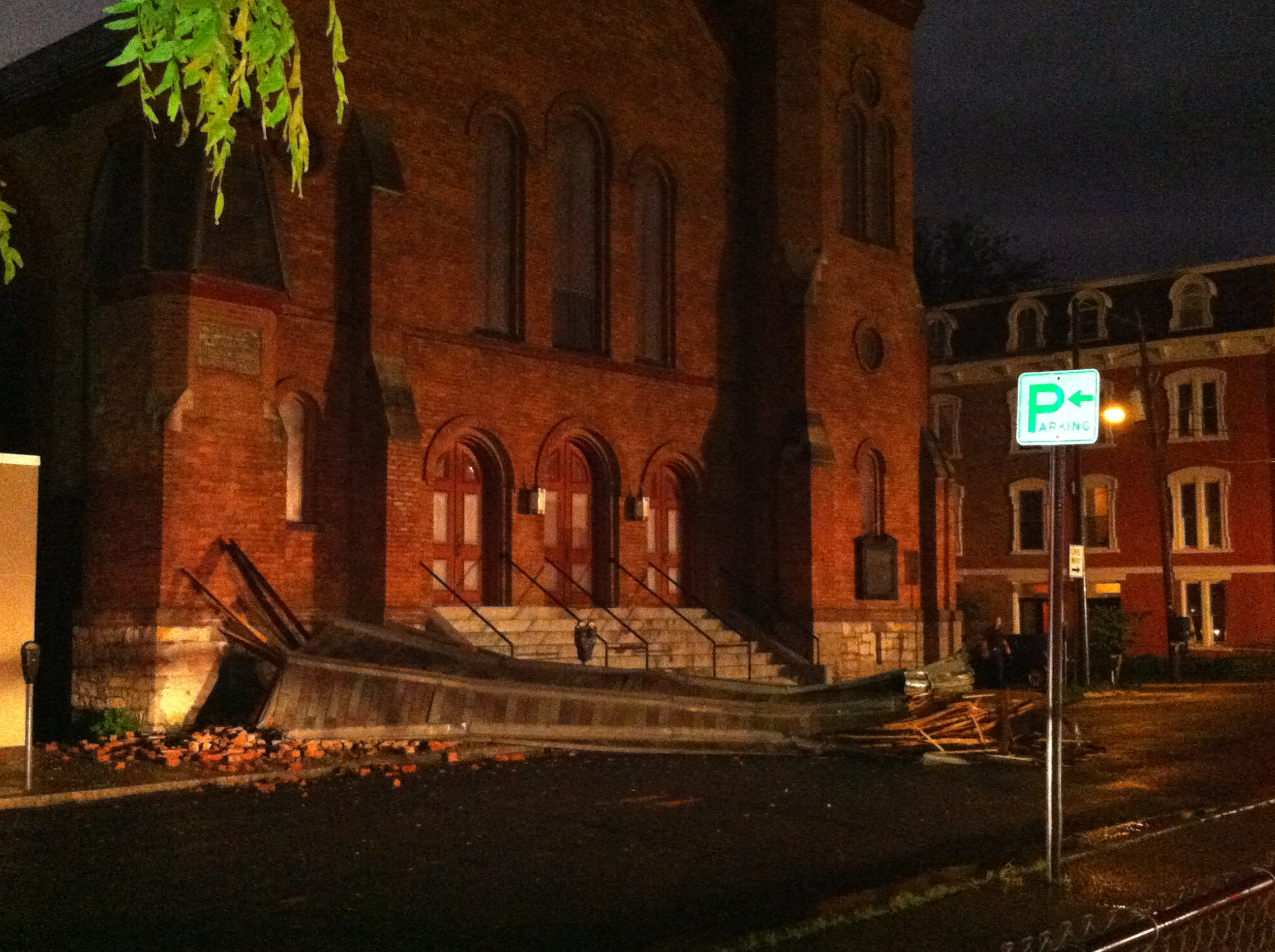 The remains of the former St. John's Evangelical Lutheran Church steeple lie on Sixth St. in Hudson, Wednesday night. The steeple was felled by high winds or struck by lightning, Wednesday. (Photo by Tanya Blue)[/caption]