WGXC-90.7 FM
Weekend in review
Jul 20, 2015 6:00 am
Some of the stories that made the news Fri., Jul. 17 through Sun., Jul. 19
Scott Waldman reported at Capital New York
a group of Senate Democrats and one Republican are calling on Gov. Andrew Cuomo to pressure General Electric to do more to clean up the PCBs the company dumped in the Hudson River for decades. Virtually every member of the Assembly sent a similar letter earlier this week, as well. The lawmakers want Cuomo to work with GE to continue cleaning up the river after the company finishes its six-year dredging project on a 40-mile stretch of the river. A similar letter was sent by lawmakers to GE's CEO, Jeffrey Immelt. Responding to the letter, a GE spokesman said the company does not have any further plans. Two General Electric capacitor plants, one in Hudson Falls and the other in Fort Edward, dumped 1.3 million pounds of the cancer-causing compound into the upper portion of the river between the 1940s and 1970s.
ncumbent Hudson Mayor William H. Hallenbeck Jr. kicked off his bid for re-election Sat., Jul. 18, at an event held at the Elks Club on Union Street. GOP candidates for Common Council President Claudia DeStefano, for aldermen, Derick Smart, Robert Donahue and Priscilla Ward, and incumbent Fifth Ward Supervisor Rick Scalera, were also present to kick off their campaigns. In his comments, Hallenbeck emphasized his ability to keep taxes low while increasing the city's revenue. He also spoke about attracting new businesses and residents while maintaining the city's inclusive character. DeStefano, a member of the Hudson Planning Board since 2009 and a school district inspector for more than a decade, was born and raised in Nassau County. She moved to the area in 1990 and has resided in the Fifth Ward since 1993. DeStefano said she was willing to learn on the job if elected. Hallenbeck's Democrat challenger,
Tiffany Martin Hamilton,
launched her campaign Sat., Jul. 12, at an event held at Vince Mulford Antiques on Warren Street. She is calling for reforms to the city's financial practices, parking regulations and for improved community relations. Hamilton is currently serving a five-year term as a member of the Hudson City Board of Education.
[caption id="" align="alignleft" width="185"]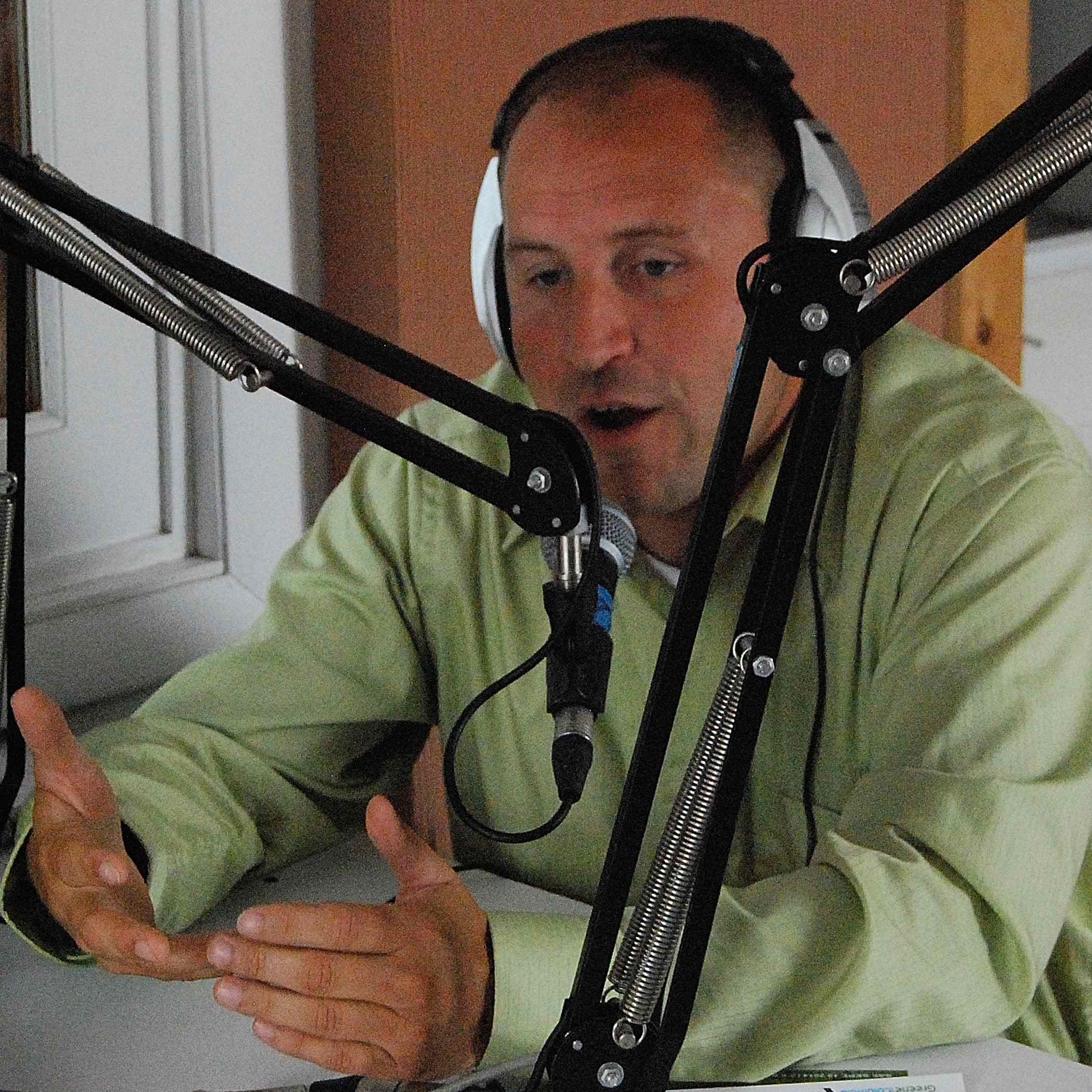 Then Assembly candidate Michael Kelsey in the WGXC Hudson studio, August 2014.
(Photo by Lois Dysard.)[/caption]
Bill Eckert reported for Johnson News Service
Dutchess County legislator and former Assembly candidate Michael Kelsey pleaded not guilty last week to charges he sexually abused two 15-year-old boys last summer. Kelsey, 37, of Salt Point, appeared in answer two felony and three misdemeanor charges in St. Lawrence County Court, in Canton. District Attorney Mary E. Rain said Kelsey continued to have contact with several Boy Scouts and asked he be ordered to stay away from anyone under the age of 18. County Judge Jerome J. Richards issued no-contact orders of protection and warned Kelsey to comply. Pending trial, Kelsey is released under probation supervision, but he must remain in his home between the hours of 11 p.m. and 6 a.m., remain in Dutchess County and to refrain from contact with anyone under the age of 18 unless related by blood or marriage. It is alleged Kelsey had sexual contact with the two boys in August 2014, when he was leading a Boy Scout troop on a week-long excursion near Cranberry Lake. Kelsey, an attorney who specializes in estate planning, was suspended in October by the Boy Scouts. In 2014, Kelsey unsuccessfully challenged incumbent Assembly member Didi Barrett in the 106th Assembly District. Kelsey was first elected to the Dutchess County Legislature in 2009, and has defied calls by fellow legislators and other elected officials to resign his seat since the sexual abuse accusations came to light.
Jim Planck reported in The Daily Mail
several residents attended a recent Catskill Town Board meeting to complain about the composting facility owned and operated by Frederick A. Edwards III on State Route 23A in Palenville. The residents are neighbors of the facility, and they believe it falls under the jurisdiction of the town's solid waste law. They came to the board asking why the law was not being enforced. Stella Martin has expressed concerns about the facility to local, state, and federal agencies and officials. She told the board Edwards must have a sanitary landfill permit from the town, according to the law.
Edwards is currently under a signed Order on Consent
from the state Department of Environmental Conservation to remediate illegally place fill affecting a wetland. Catskill Town Supervisor Joseph Leggio said, in response to Martin's concerns, the state action was sufficient to resolve the issue. Leggio noted that everything in government has to be done by a process, typically a law or regulation, adding, "You tell us we supersede the State of New York. I don't believe that." Code Enforcement Officer Elliot Fishman said Edwards has a composting permit, but if construction and demolition waste is being dumped at the location, which Martin alleges, a permit from the county would be necessary. The Martin and other residents requested the board look into the details of the town law, asserting that Edwards is operating outside of that law.
Nikita Stewart and Benjamin Mueller reported in The New York Times
one year after the death of Eric Garner, hundreds of people converged on a lawn in front of the federal courthouse in Brooklyn Sat., Jul. 18, to demand that federal civil rights charges be filed in the case. The rally was sponsored by the Rev. Al Sharpton's National Action Network. The speeches came amid two days of anniversary protests and memorials for Garner, whose death on July 17, 2014, helped ignite nationwide protests over police killings of unarmed black men. Speakers included the city comptroller, Scott M. Stringer, who approved a
$5.9 million settlement
to Garner's family last week.