WGXC-90.7 FM
WGXC 90.7-FM Fall 2018 Pull Over Pledge Drive
Oct 10, 2018 - Oct 23, 2018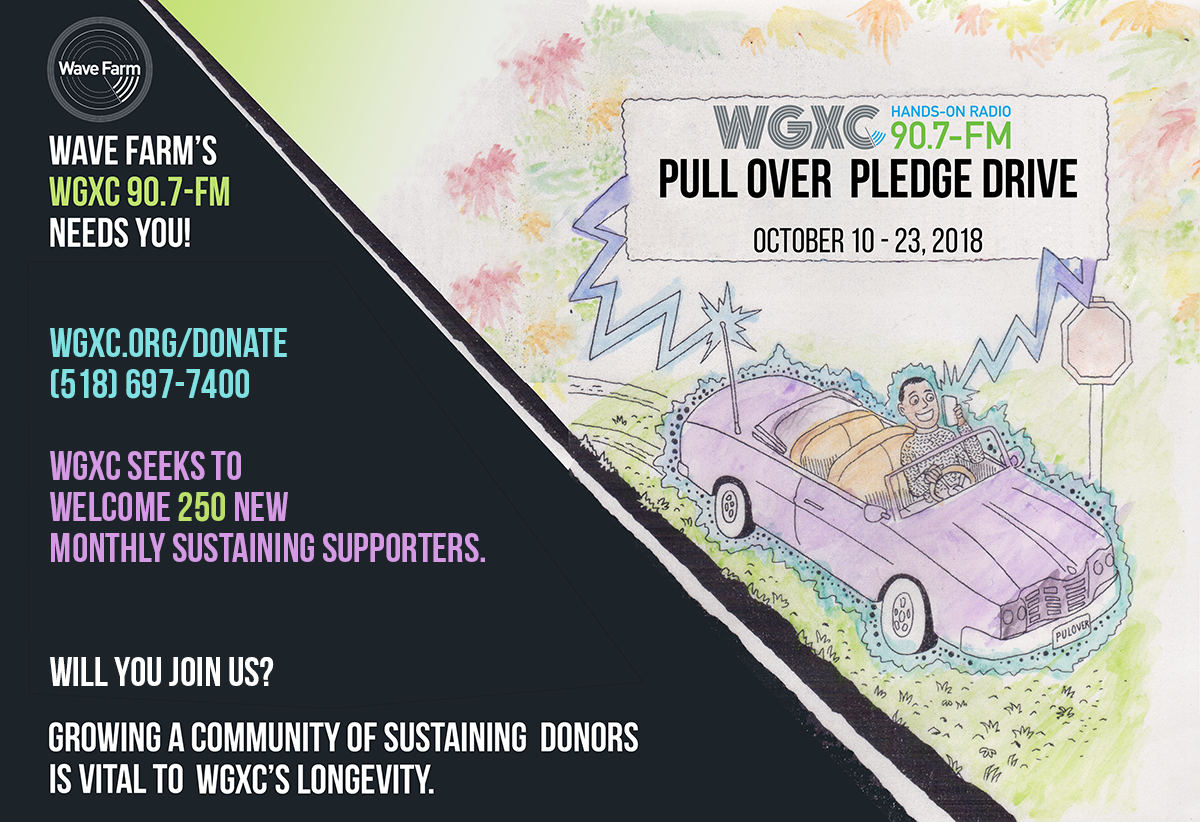 WGXC's Pull Over Pledge Drive, will run October 10-23, 2018. Through the Pull Over Pledge Drive, we seek to welcome 250 monthly sustaining donors to WGXC. Growing a community of sustaining supporters is vital to the station's longevity.
We know many of you listen in your cars or at work, and that WGXC is a companion to your busy lives. During this pledge drive, we are asking you to stop for a moment, to pull over from whatever it is you're doing, and donate your support to WGXC. And, if listening to WGXC would be new to you, we ask you to tune in either at 90.7 on your FM dial or online at wgxc.org/listen, or the Wave Farm Radio app, or the TuneIn app. We promise you will be entertained and informed. You'll hear your neighbors. You'll also encounter new sounds and new voices!
To make a recurring donation, or to make a one-time gift, visit: wgxc.org/donate or call 518-697-7400 and pledge your support of Hands-on Creative Community Radio.