TRANSMISSION ART ARCHIVE
Matthew Burtner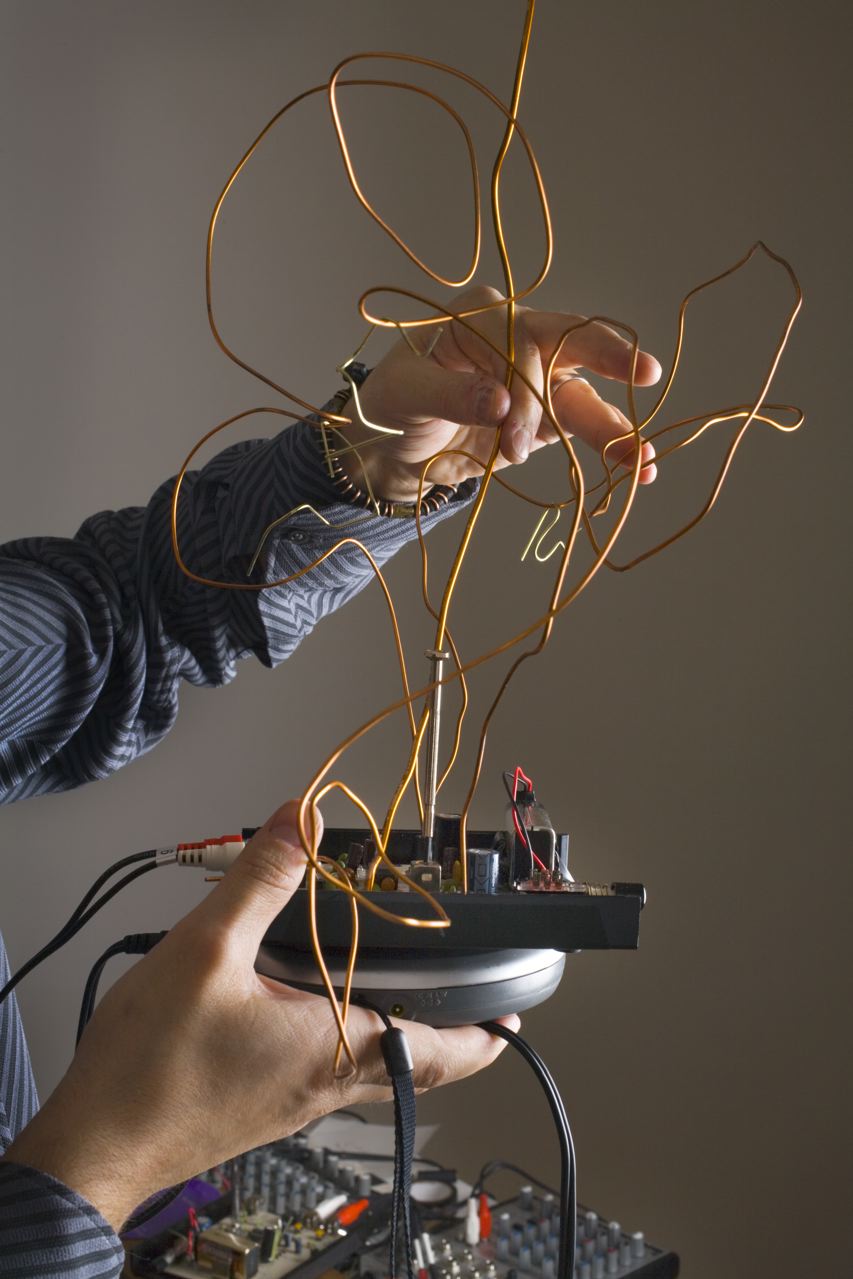 Matthew Burtner creates sound art performance works exploring noise-based musical systems, ecoacoustics, and (dis)embodiment theory. He composes for a wide range of musicians and ensembles, and for his own groups MICE (Mobile Interactive Computer Ensemble) and Metasax&DRUMthings. First prize winner of the Musica Nova International Elecroacoustic Music Competition, and a 2008/2009 Howard Brown Fellow of Brown University, Matthew Burtner's music has received honors and awards from Bourges, Gaudeamus, Darmstadt, Prix d'Ete, Meet the Composer, ASCAP, Luigi Russolo, American Music Center, and Hultgren Biennial competition. He has conducted major artist residencies at IRCAM/Centre-George-Pompidou, Paris; Banff Centre for the Arts, Banff; Phonos Foundation/Pompeu Fabra Universidad, Barcelona; Musikene, San Sebastian; Cite des Arts, Paris; and the University of Washington.
Burtner's music has been presented widely, at festivals and venues throughout North America, Europe, Africa and Asia. Among recordings for DACO (Germany), The WIRE (UK), MIT Press (US), Innova (US), Centaur (US), EcoSono (US), and Euridice (Norway), his music appears on three critically acclaimed solo recordings: "Portals of Distortion", "Metasaxophone Colossus" and "Signal Ruins." His 2008 "Signal Ruins" sound art-works DVD was described by London's Further Noise as "a dissonant, ecstatic anti-chorus of metallic shrieking, stresses, and crackle...cementing this audio-visual project as a most trenchant experience in ritual."
Burtner spent his early childhood in a small village on the Arctic Ocean of Alaska, and on fishing boats on Alaska's Southwest coast. His earliest acoustic memories include the sound of wind, and of storms on the ocean. He lived in Australia, Santa Fe, New Orleans, Paris, Barcelona and Palo Alto before relocating to Charlottesville to the University of Virginia where he is Associate Professor of composition and Associate Director of the VCCM Computer Music Center. He now travels perpetually and lives and works in Charlottesville, Virginia, USA.