TRANSMISSION ART ARCHIVE
Ringtones (AD040)
2012
Jeff Kolar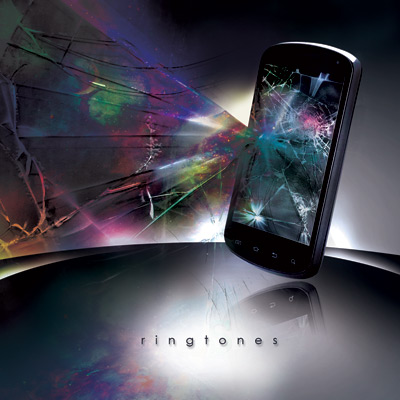 Ringtones is a set of operative ring tones produced specifically for use by mobile telephones. The audio addresses the compositional structures of ring tones and their functional use as transmission indicators.
Preview Audio (MP3)
M4R Download Manual and Installation Package (iPhone)
MP3 Download Manual and Installation Package (Android)

Ringtones imitates the durational loops and rhythms found in the incoming and outgoing audio alerts. The audio tracks analyze different ring tone formats: Monophonic, Polyphonic, Truetone, Singtone, video ringtone; and other peripheral transmission languages: Morse code, MIDI. 
Ringtones investigates the dominant cadence patterns (i.e. ring-pause-ring), and other audible signals like the dial tone, busy signal, off-hook tone, and recorder tone. The work also explores the proprietary encoding formats and data compression techniques predominantly used to reduce transmission bandwidth and storage requirements of audio data.
Ringtones was recorded at free103point9's Wave Farm Artist-in Residence program in July 2012 at the Wave Farm Study Center in Acra, NY, USA.
All tracks recorded, mixed & mastered by Jeff Kolar.
Released on free103point9 Dispatch Series - AD040.
Cover design by Jeremy Stephen Shedd.
License: Creative Commons Attribution-NonCommercial-ShareAlike 3.0 United States (CC BY-NC-SA 3.0)
Uncompressed Audio: Ringtones WAV files are accessible here.