TRANSMISSION ART ARCHIVE
Quintron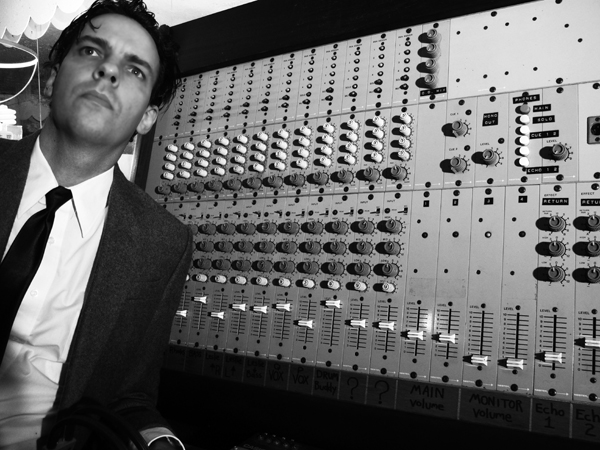 Quintron has been making genre-defying noise, soundscape, and house-rocking dance music in New Orleans for over 20 years. The majority of his fifteen full-length albums, many created with artist / puppeteer Panacea Theriac (aka Miss Pussycat), have the psychedelic soul of New Orleans party jams as filtered through tough distorted organs and a junk heap of self-made electronic instruments.
In the year 1999, Quintron helped to foster a DIY analog synth revival with a patented instrument called the Drum Buddy, a light activated analog drum machine which creates murky, low-fidelity, rhythmic patterns triggered by the rotation of recycled #10 pizza sauce cans. In 2011 the New Orleans Museum of Art presented a large scale exhibit on the evolution of the Drum Buddy as well as allowing Quintron to hole himself up in one of their galleries for three months to create the epic experiment "Sucre Du Sauvage" (Goner 2011).
Spring 2014 Quintron and Miss Pussycat resided at the Robert Rauschenberg Foundation in Captiva, Florida, where Quintron completed a weather controlled analog drone synthesizer called "Weather Warlock" and launched a website devoted to streaming its music called Weather For The Blind. In October 2016, Quintron will install a new iteration of this project "Upstate Warlock" at Wave Farm during an 2016 artist residency. Quintron continues to lives and works in New Orleans, Louisiana as well as touring, teaching, and lecturing in this world and beyond.