TRANSMISSION ART ARCHIVE
Shortwave Music
1998
William Basinski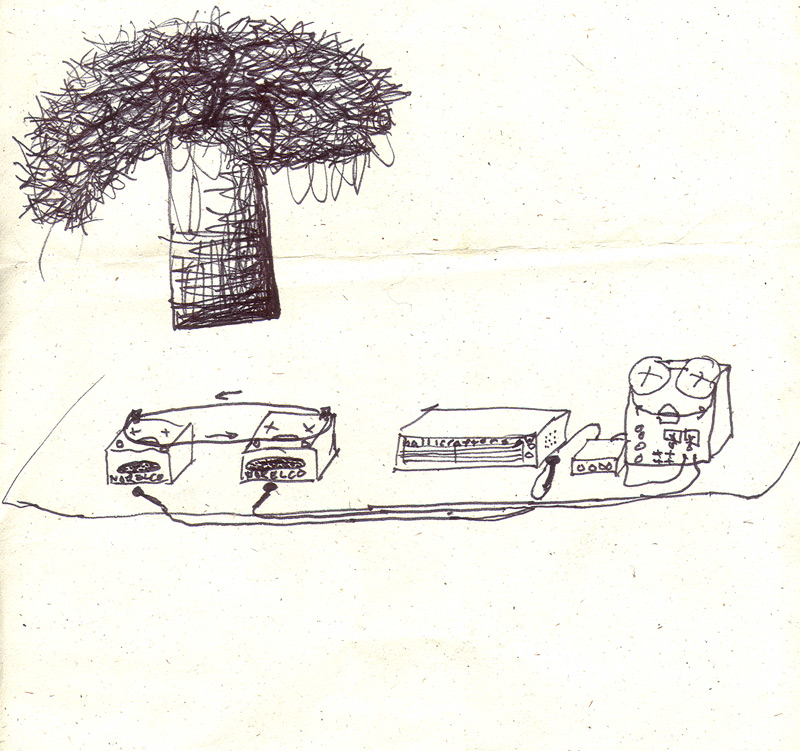 Basinski writes, "As a young composer in the early 1980's I was experimenting with tape loops: recording and mixing them with sounds coming from the airwaves. The idea was to capture music out of the ether. In NYC, there was a very powerful radio station, I can't remember the call letters, but it was the station that played American popular standards….that is, the "1001 Strings" smoothed out, de-syncopated versions of the American popular standards: what was commonly referred to then as Muzak, or "elevator music". In those days, there was no Prozac, only Muzak to smooth out the seams and ease the tension of hectic neurotic life in the mid-late 20th century. At any rate, this station was so powerful, it could be picked up by simply running a wire across the floor, so frequently I was picking up background transmissions in my recordings. Since it was inevitable and I had no choice in the matter, I began experimenting with recording off the radio small loops of string intros, outros and interludes randomly in my primitive studio in Brooklyn. I would then slow them down a couple of speeds and as if peering into a microscope, to see what I could discover beneath the glossy surface. Frequently, these loops held great depth and melancholy. This appealed to me greatly and I created a vast archive of these loops to later experiment with. I am still using this archive to this day.
I bought a wonderful old Hallicrafters shortwave radio at the Goodwill around the corner and began listening to that. The sounds coming from this magical device were awesome. The idea that one could hear transmissions from "behind the Iron Curtain" or Japan or London was thrilling and mysterious. The waves of shifting static and interstellar particle showers were mind-boggling to a young man who grew up in the shadow of the space race.
I was having a problem with a 60 Hz ground loop hum in my recordings. I had no idea what was causing it at the time…probably our fluorescent lights…just that it bothered me and I couldn't figure out how to get rid of it. So I decided to try to mask it with the shortwave radio static. I would set the Hallicrafters on a pleasing in-between-stations setting teeming with showers of sparkling static and record live while mixing my loops. The results were extraordinary. The Hallicrafters would sometimes shift focus as if responding to the music coming from the loops. Occasionally a distant station from the Middle East perhaps, would slide into range just for a moment like a lingering column of cigarette smoke swirling slowly in a spotlight. I was very encouraged and excited. I didn't know if I was really a composer, or if this was music, but to me it was magic! I loved it and was in my laboratory every night after work, like Dr. Frankenstien, just waiting to see what fascinating and strange sounds would bubble up next. The results of this period of experimentation were the Shortwavemusic pieces and ultimately, the 90 minute masterwork of the series, The River. It would be over 25 years before these pieces would be released to the public."