TRANSMISSION ART ARCHIVE
Entervision
2013
Max Goldfarb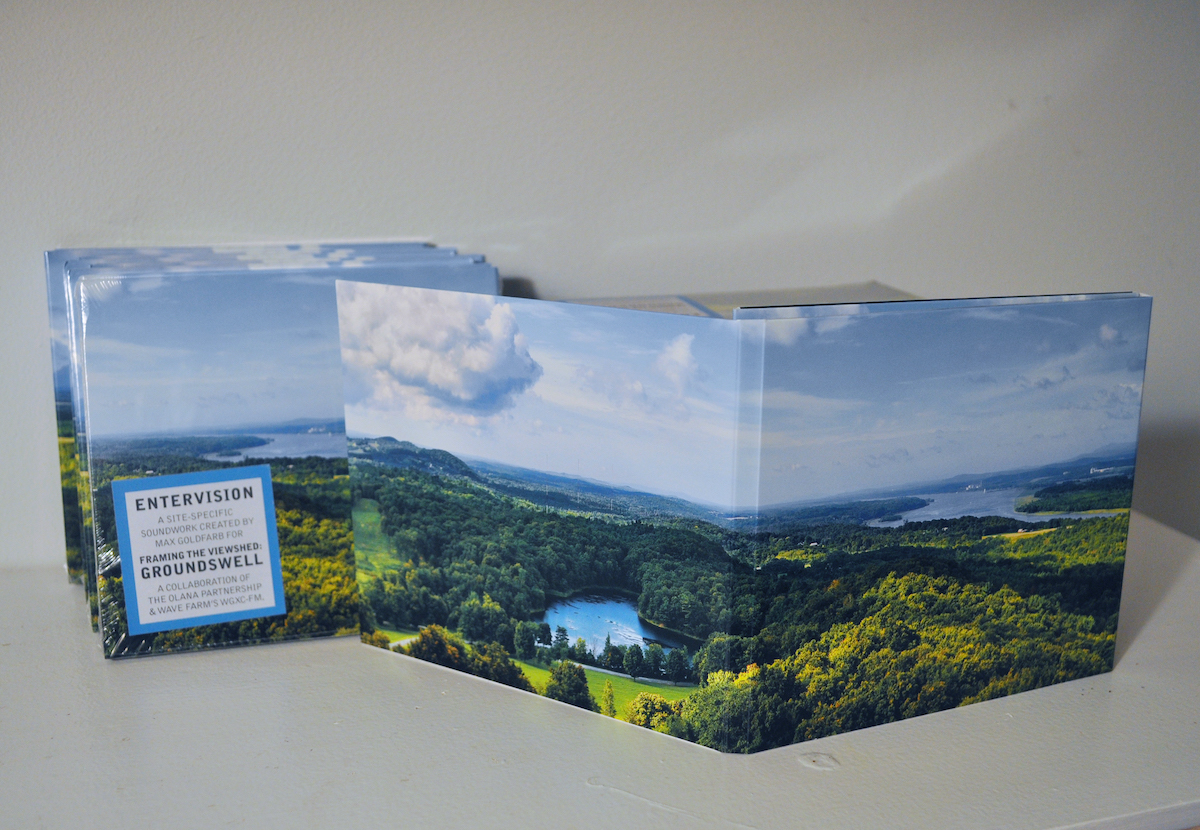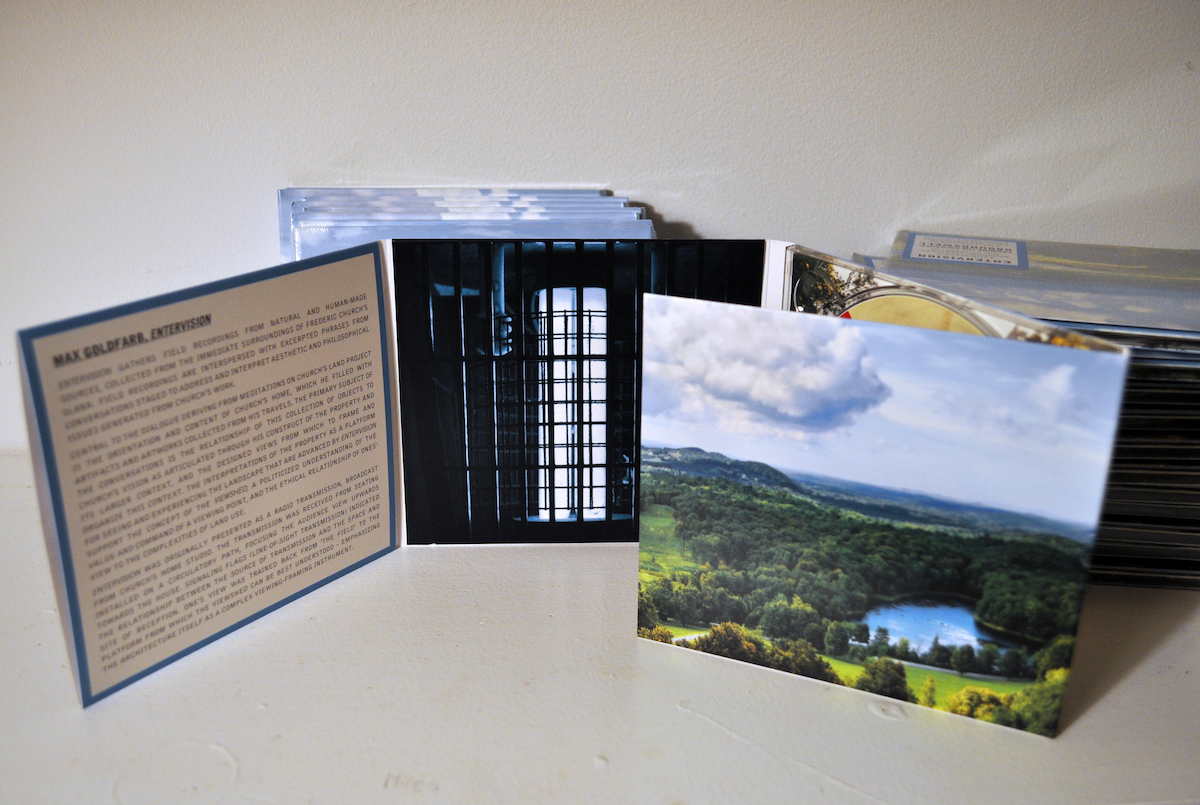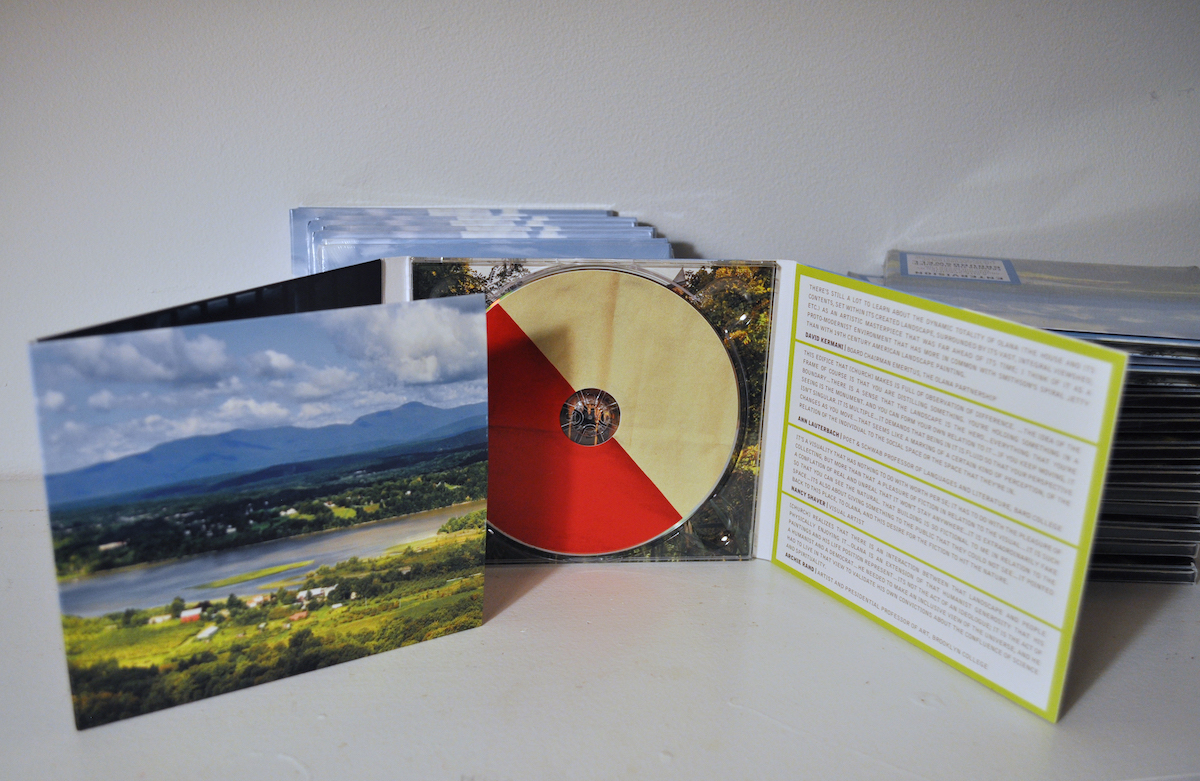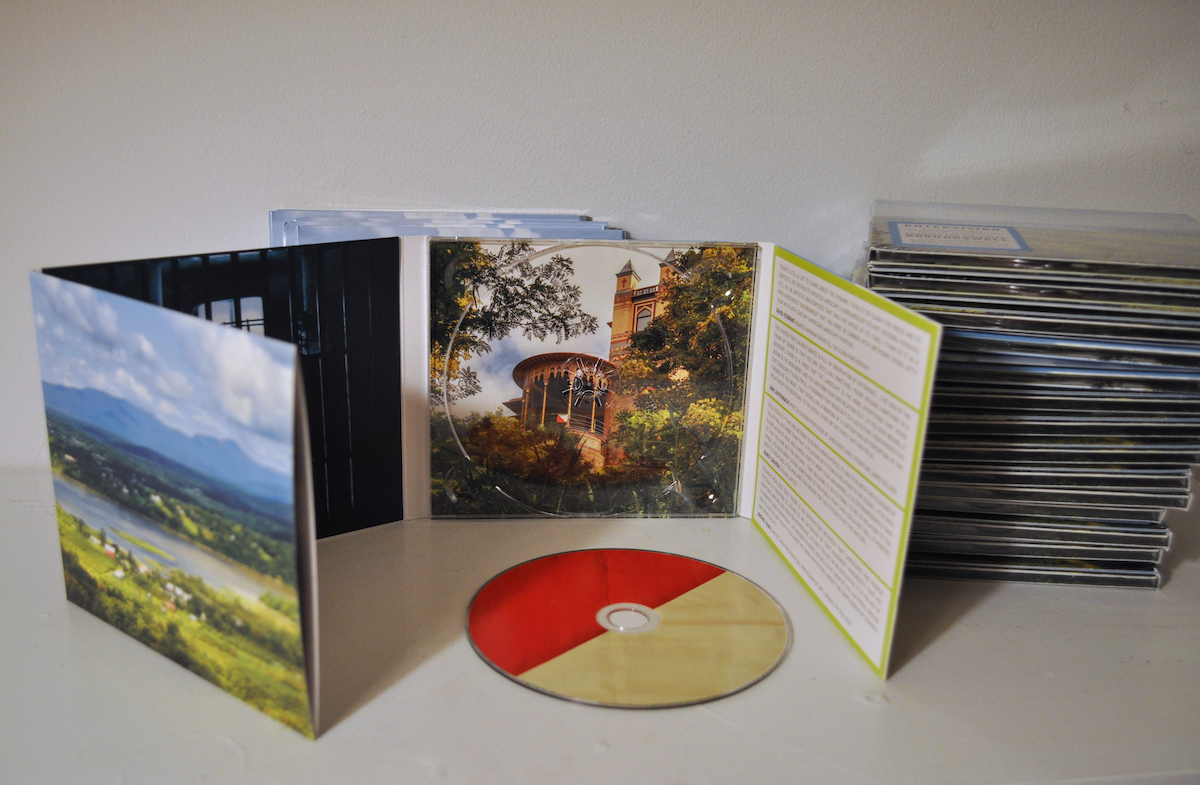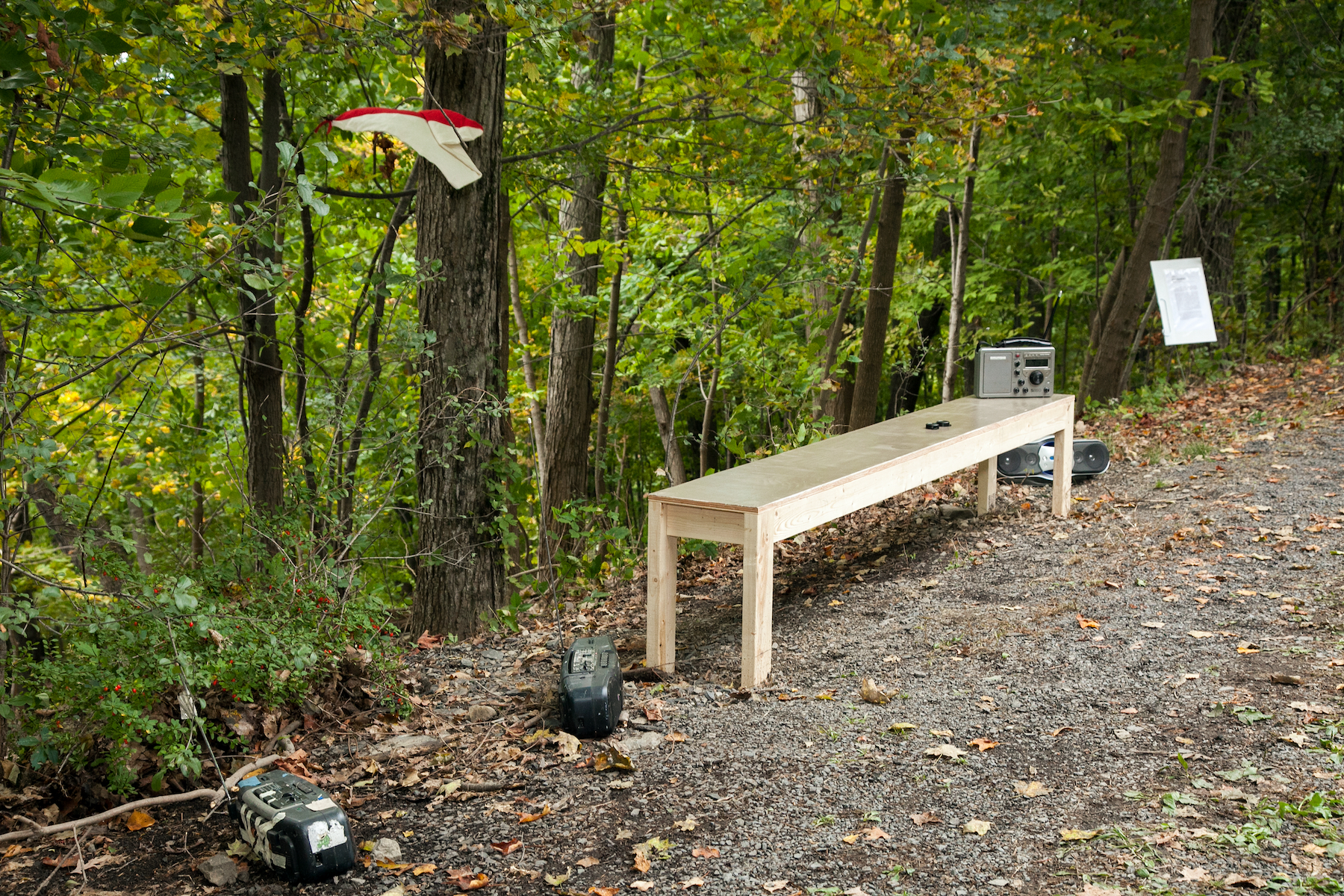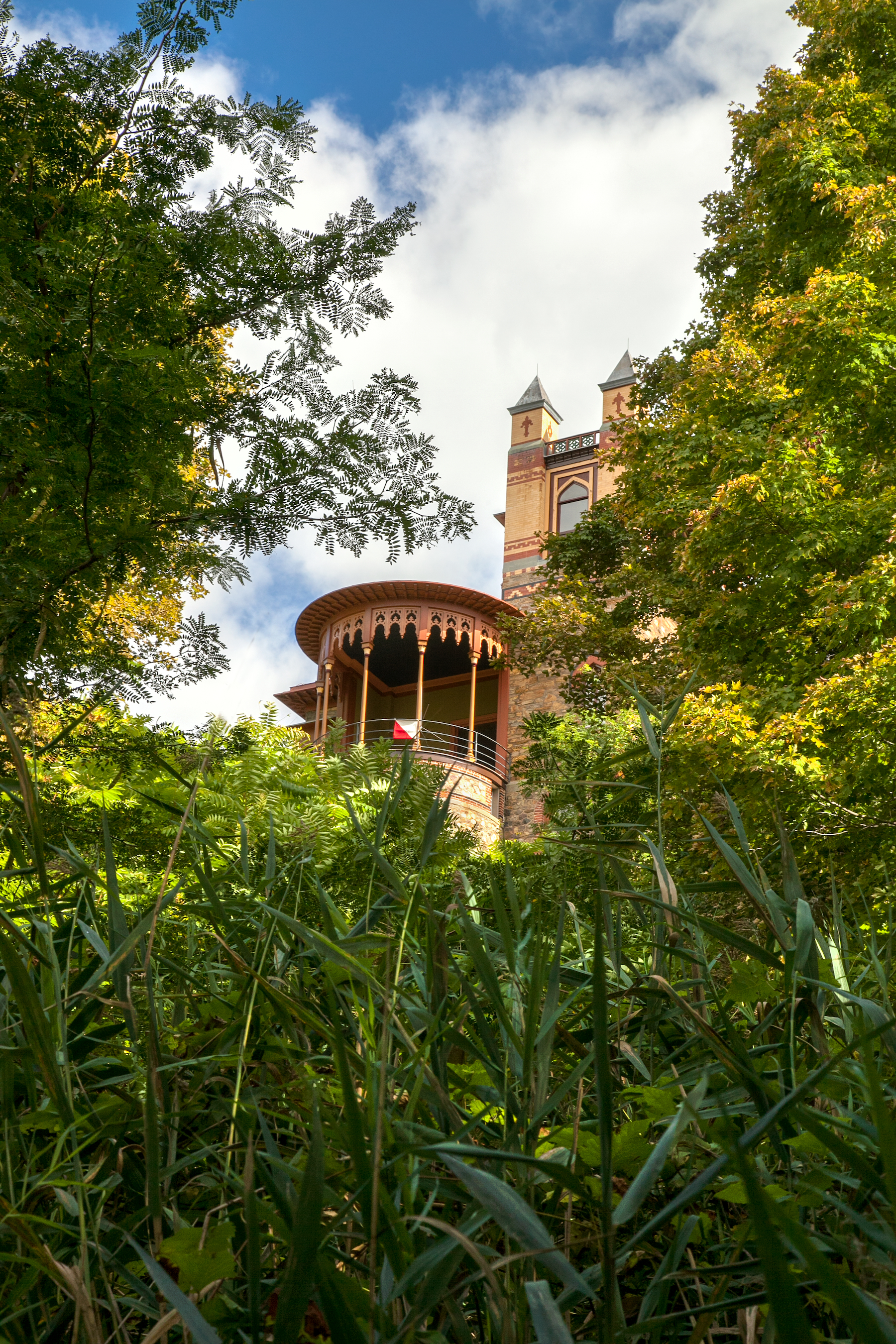 Produced by The Olana Partnership and Wave Farm: Groundswell was an exhibition that featured site-specific works in sound, text, installation, and movement. Participating artists reflected on and react to Olana as an ambitious and early environmental work: Olana's landscape was originally designed in response to its integral views, by Hudson River School artist Frederic Church. The Groundswell event for which Entervision was produced, intended to expand the frame of reference in which Olana might be understood and interpreted.
Central to Entervision is Church's home, which he filled with many artifacts and artworks collected from his travels. A primary subject of the conversations in Entervision was the relationship of this collection to Church's vision as articulated through his construct of the property and its larger context, and the views designed from which to frame this context. The interpretations of the property as a platform for seeing and experiencing the landscape that are advanced by Entervision support the concept of the Viewshed; A politicized understanding of the value and command of a viewpoint, and the ethical relationship of ones' view to the complexities of land use.
Entervision was presented as a radio transmission, broadcast from Church's home. The transmission was received from seating installed from a ridge path that focused the audience view upwards towards the house. Signaling flags (line-of-sight transmission) indicated the connection between the source of transmission and the point of reception. One's view was trained back from 'the field' to the platform from which the viewshed is best understood; emphasizing the architecture itself as a complex filtering and framing device.
The commanding view from Frederick Church's studio residence is the basis for Entervision. Entervision gathered field recordings from nature and human-made sources collected from the visible surroundings of Olana: The recordings are interspersed with excerpted phrases from conversations staged to address and interpret aesthetic and philosphical issues generated from Church's project.