TRANSMISSION ART ARCHIVE
Shonni Enelow, Michael Garofalo, and Josh Hoglund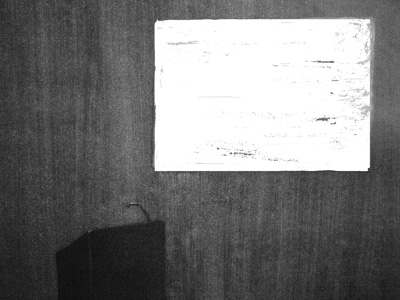 Shonni Enelow, Michael Garofalo, and Josh Hoglund's collective backgrounds in experimental music, radio, theater, performance, cultural criticism, and poetry inform their interest in Cage's multidisciplinary, multifaceted practice.
SHONNI ENELOW is Assistant Professor of Drama and Performance Studies in the English department at Fordham University. She is also a playwright. Recent theater projects include Carla and Lewis, produced at the Incubator Arts Project; My Dinner with Bernard Frechtman, a solo performance piece developed at the Invisible Dog Art Center with Josh Hoglund; and Otto Fenichel Presents, a work for radio currently in development.
MICHAEL GAROFALO is a documentary radio producer and experimental musician. As senior producer for the Peabody Award-winning (2006, 2011) project StoryCorps, Michael produces a weekly series on NPR, hosts the podcast, contributes to the project's books, and co-produces Emmy-nominated animated shorts for PBS's POV. Michael also makes music using radios -- among other things -- as a solo performer and as a member of the electro-acoustic trio Latitude/Longitude. He is a free103point9 Transmission Artist.
JOSH HOGLUND is a theater director, performer, and freelance technician. Directing and development work includes a number of original works by Shonni Enelow, in addition to collaboration on new works with Corina Copp, The Anonymous Ensemble, and 600 Highwaymen. Josh is a co-curator of performance at The Invisible Dog Art Center, and a member of the Lincoln Center Theater Directors Lab. He is currently touring internationally with the revival of Robert Wilson's Einstein on the Beach. BFA, NYU.