TRANSMISSION ART ARCHIVE
Judy Dunaway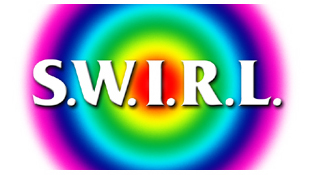 Judy Dunaway is an avant-garde composer, free improvisor and conceptual sound artist who is primarily known for her sound works for latex balloons. Since 1990 Judy Dunaway has created over thirty works for balloons as instruments and has also made this her main instrument for improvisation.
Judy Dunaway has presented her compositions and improvisations for balloons throughout North America and Europe at many venues and festivals including Lincoln Center Out-of-Doors, REDCAT, the SoHo Arts Festival, the Alternative Museum, the Knitting Factory, Performance Space 122, Roulette, Experimental Intermedia, Soundlab, the New Museum of Contemporary Art, the Bang on a Can Festival, the Guelph Jazz Festival, Podewil and ZKM. She has performed as a balloon player in compositions by John Zorn and Roscoe Mitchell, and in improvisations and/or collaborations with the FLUX Quartet, performance artist Annie Sprinkle, video artist Zev Robinson, visual artists Nancy Davidson and Ken Butler, Fluxus artist Yasunao Tone, the Illuminati big band, DJ Singe, and numerous others. Her compositions for balloons include electronic and multi-media works, sound installations, and works that incorporate more traditional instrumentation such as string quartet, chorus and Japanese koto.
Dunaway has also created other works, often to do with social activism or cultural critique. Most recently, Dunaway has founded a not-for-profit educational internet archive for audio art and activism concerning the rights of sex workers called "Sex Workers' Internet Radio Library.": Other works by Ms. Dunaway include Duo for Radio Stations, simulcast on WFMU (New Jersey) and WKCR (New York); the score for Diane Torr's performance art piece Crossing the River Styx, the "high decibel music" that instigated the closing of the Franklin Furnace performance space in 1990; and over 25 songs written between 1989-1995 for "Judy Dunaway and the Evan Gallagher Little Band."
Judy Dunaway lives and works in New York, New York, USA.