TRANSMISSION ART ARCHIVE
The Video Gentlemen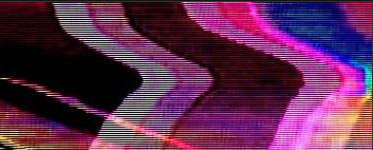 Jesse England received a B.S. in Multimedia Design from the University of Oregon in 2005, and is currently a candidate for a Master of Fine Arts degree at Carnegie Mellon University in Pittsburgh, PA. His video works have appeared in such festivals as Viper-Basel, The Dallas Video festival, and the PDX Film Festival in Portland, OR. Articles on his work have appeared in both Small Format and ReadyMade magazine. His work involves documentary projects, recombinant found footage video works, live video performance, and experimental motion imaging methods.
Re-locating to the West Coast in 2000, Carl Diehl's current practice engages the abundance of residual media circulating through second-hand markets as signs of missing links rather than fossil traces. Puzzling out the methods and motivations behind technological re-use and vernacular technoculture, Diehl derives associational structures from cryptozoology and Fortean philosophy. Diehl refers to this interdisciplinary practice as "Metaphortean Research," and has presented his findings nationally and internationally at festivals, media art series and conferences including: Transmediale, Other Cinema and ISEA. Residing in Portland, Oregon, Diehl teaches at the Pacific Northwest College of Art and the Northwest Film Center.
Mack McFarland is an interdisciplinary artist and curator who creates his home in Portland, Oregon. He works in many mediums, with a particular focus on video and drawing. Characterized by humor, mysticism, chance, repetition, and the multi-sensory, his work invites the viewer to experience the intersection of the aesthetic and the cognitive. McFarland has been exhibited at the American Film Institute in Los Angeles, the La Enana Marron Film and Video Festival in Madrid, at Cine Fantom in Moscow, and created projects for Portland Institute for Contemporary Arts' Time-Based Art Festival and project for the Tacoma Art Museum. McFarland is an Associate Curator at the Pacific Northwest College of Art.