TRANSMISSION ART ARCHIVE
Susie Ibarra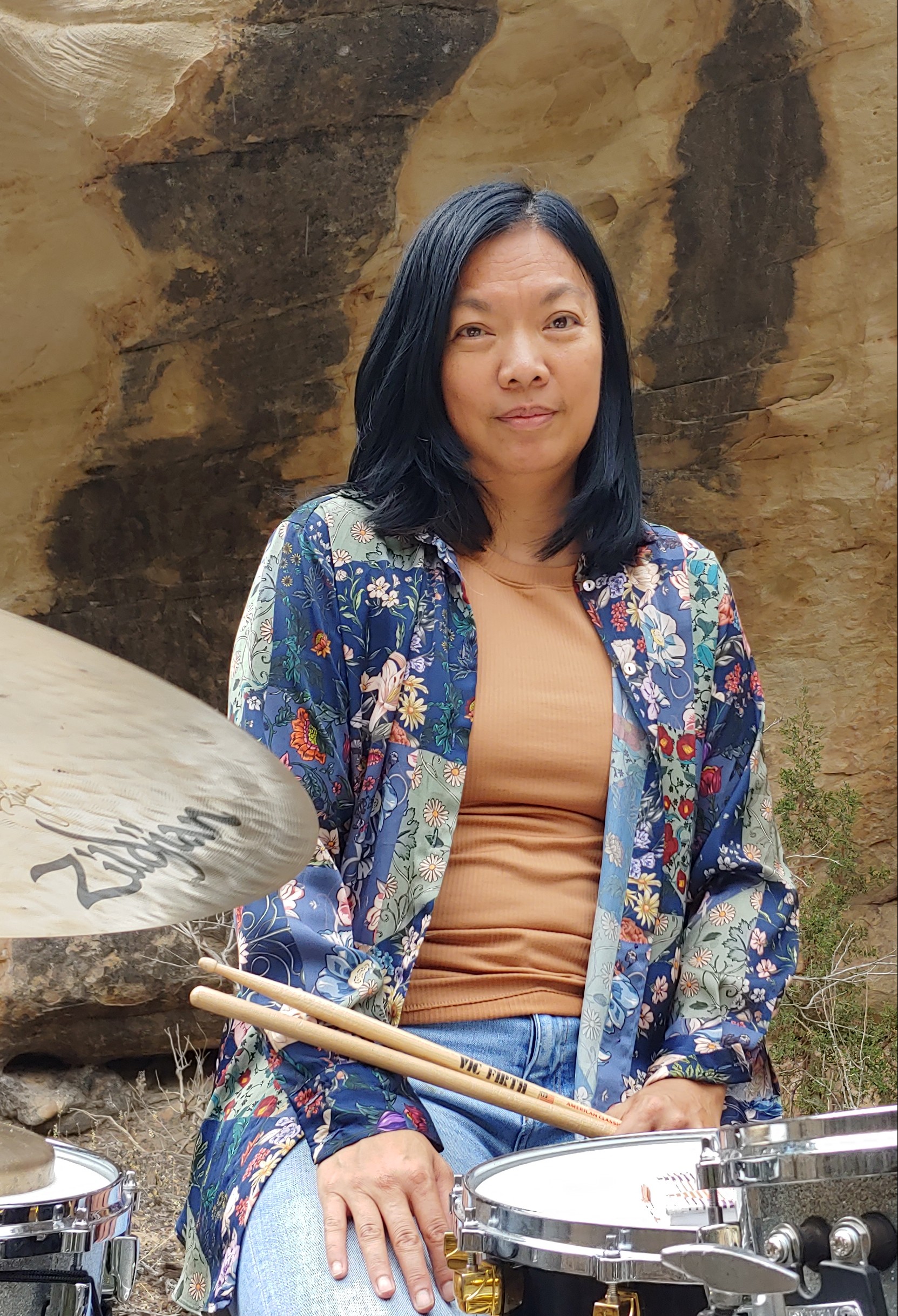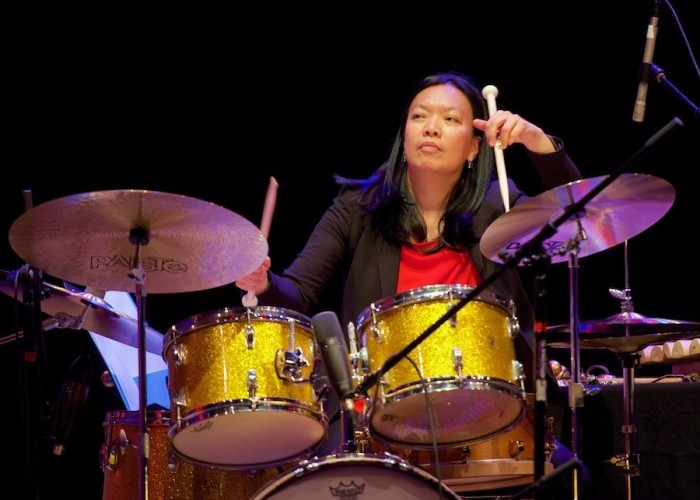 Susie Ibarra is a Filipinx composer, percussionist, and sound artist. Her interdisciplinary practice spans formats, including performance, mobile sound-mapping applications, installations, recording, and documentary. She is the founder of Susie Ibarra Studio and Sound,Health Habitat, a cultural studio and journal that focuses on sharing and supporting listening health practices, global soundwalks, acoustic ecology focused on climate and eco-friendly and sustainable global music practices. She created Drum Labs: Rhythm in Nature, a course and book through her studio that demonstrates her six part analysis of rhythms in nature. Ibarra is passionate about supporting fresh water sources, and cultural & environmental preservation for next generations.
Ibarra is known for her innovative style and cultural dialogue as a composer, improviser, percussionist and humanitarian. She is interested in the intersection of tradition and avant-garde and how this informs and inspires interdisciplinary art, education and public service. In most recent years Ibarra has been developing composition and improvisation that blends traditions and crosses rhythms and tunings of Asia Pacific, Middle East, Americas, Europe and Africa. She remains active in her practice of Philippine Indigenous music, Electronic, Experimental, Jazz and Improvisation.
Ealier works include 2012 London Olympic Festival BT River of Music world premiere of Binalig Blues with Arun Ghosh Arkestra Makara ( a new Pan-Asian Orchestra); Moon Over Still Waters of a Lost Road ( electro-acoustic music for Arabic ensemble in Bayyati with lyrics by Yusef Komunyakaa) world premiere with Visiting Tarab Project with Tarek Atoui commissioned by the Sharjah Art Foundation, Sharjah Emirates; Hidden Truths : Prayer for a Forgotten World, a 5.1 surround sound composition recorded with 7 Filipino Indigenous tribes , performed by Electric Kulintang with Roberto Rodriguez and visual art by Makoto Fujimura world premiere and co-commission for River to River Festival 2012 and Harvestworks Artist in Residency at St Pauls Chapel NY; Saturnalia , a new music theatre work with Libretto by Yusef Komunyakaa, Directed by Daniel Fish commissioned by Music Theatre Group 2012, Drum Codes by Roberto Rodriguez and Susie Ibarra for Electric Kulintang commissioned for Lincoln Center Atrium 2011.
She is a Yamaha, Vic Firth and Paiste Drum Artist, has recorded over 40 recordings as a leader, collaborator and soloist. She has performed with many artists including Wadada Leo Smith, John Zorn, Pauline Oliveros, Ikue Mori, Roberto Juan Rodriguez, Sylvie Courvoisier, Tania Leon, Juan Sanchez, Anthony Davis, Yusef Komunyakaa, Makoto Fujimura, Trisha Brown, Dave Douglas, Daniel Fish, Mark Dresser, William Parker, Min Xiao Fen, John Lindberg, Kathleen Supove, Jennifer Choi, Bridget Kibbey, Dr. L Subramaniam, Miya Masaoka, George Lewis, Thurston Moore, Sean Lennon, Prefuse 73, Yo La Tengo.
Ibarra can be heard on Drum Sketches solo percussion Innova Records, Folkloriko Susie Ibarra Trio Tzadik Records, Dreaming Wide Awake , Pauline Oliveros Deep Listening Records, Ten Freedom Summers, Wadada Leo Smith, Cuneiform Records, Entomological Reflections Mephista for Tzadik Records , Canciones de Cuna, Mundo Niños, and 2013 Releases of War Horses, Drum Codes by Electric Kulintangon SOTBK Records. Ibarra is a TED Fellow 2010, Asia 21 Delegate 2010 and recipient of a 2008 Asian Cultural Council /Rockefeller Fellowship that has supported her work in Philippine Indigenous music and ecology and public service projects. In 2009 Ibarra co-founded Song of the Bird King to foster multi-media art and humanitarian and environmental work that contributes to preservation and innovation with Indigenous communities and children's education. With Roberto Rodriguez she lead a children's world music group Mundo Niños that teaches and performs music with children from elementary to highschool. She actively performs, archives and teaches in North America, Europe, Asia Pacific and the Middle East. Ibarra joins Bennington Faculty this 2012 in the Music Department and Center for Advancement of Public Action CAPA.