Wave Farm Contact Information and Locations
Wave Farm + WGXC Acra Studio
5662 Route 23 Acra, NY 12405
(Mailing address: PO Box 13 Acra, NY 12405)
(518) 622-2598
Open by appointment to fully-vaccinated visitors. Please contact us in advance to schedule your visit.
info@wavefarm.org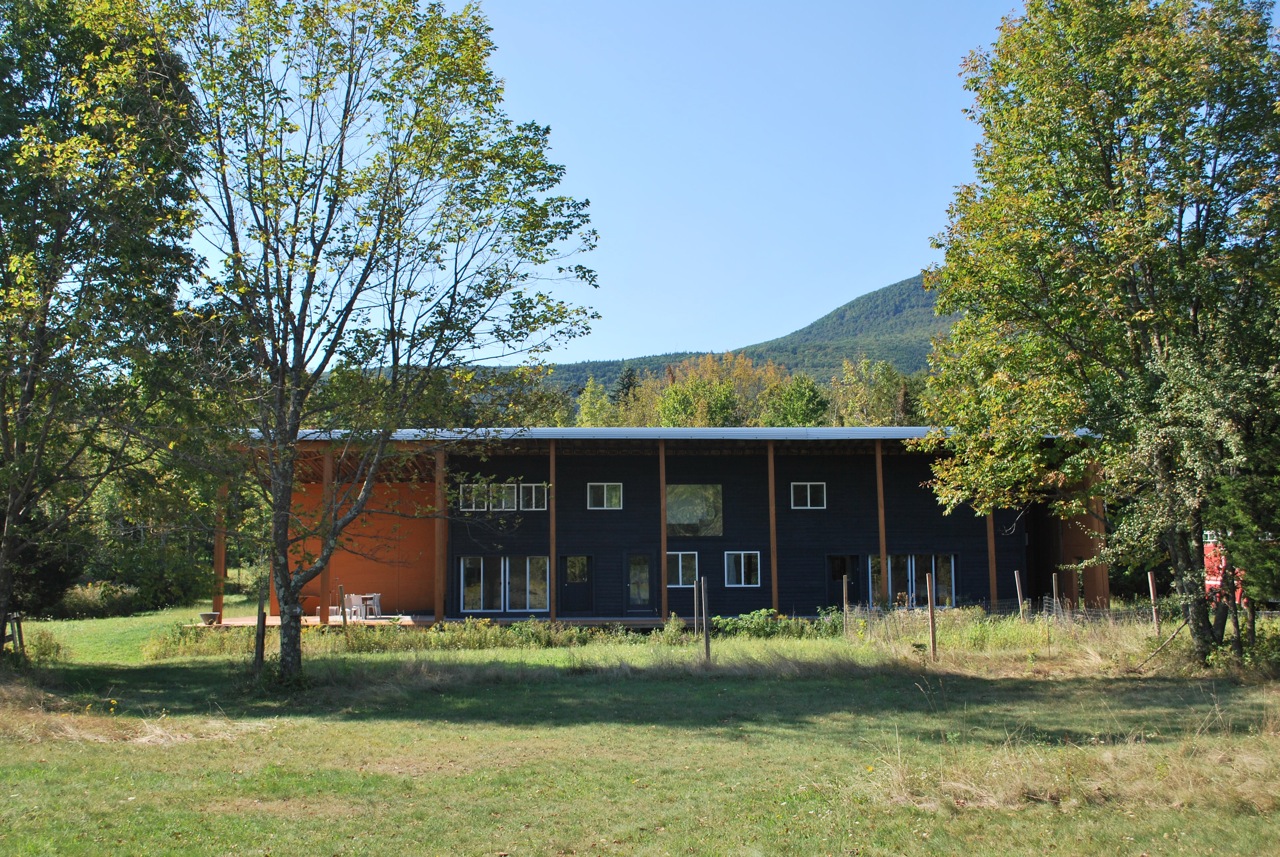 Directions to Wave Farm / WGXC Acra From the New York State Thruway (I-87): Take Exit 21 (Catskill/Cairo). Turn left at the stoplight after the toll booth. Follow ramp right toward Cairo. Continue on Route 23 West for approximately 12 minutes. (Or... From the Rip Van Winkle Bridge: Heading west, cross the bridge, and continue on Route 23 West for approximately 15 minutes.) When the road forks with 145, bear left (toward Windham) continuing on Route 23 West. Go straight through the stop sign following the fork. From the stop sign, Wave Farm's entrance is 3.6 miles on the right. The entrance is a black top driveway (across from a bright blue house); you will see a rust colored wooden wall with a Wave Farm sign (as pictured). Shortly after turning in, turn right down a stone driveway which leads to the Study Center.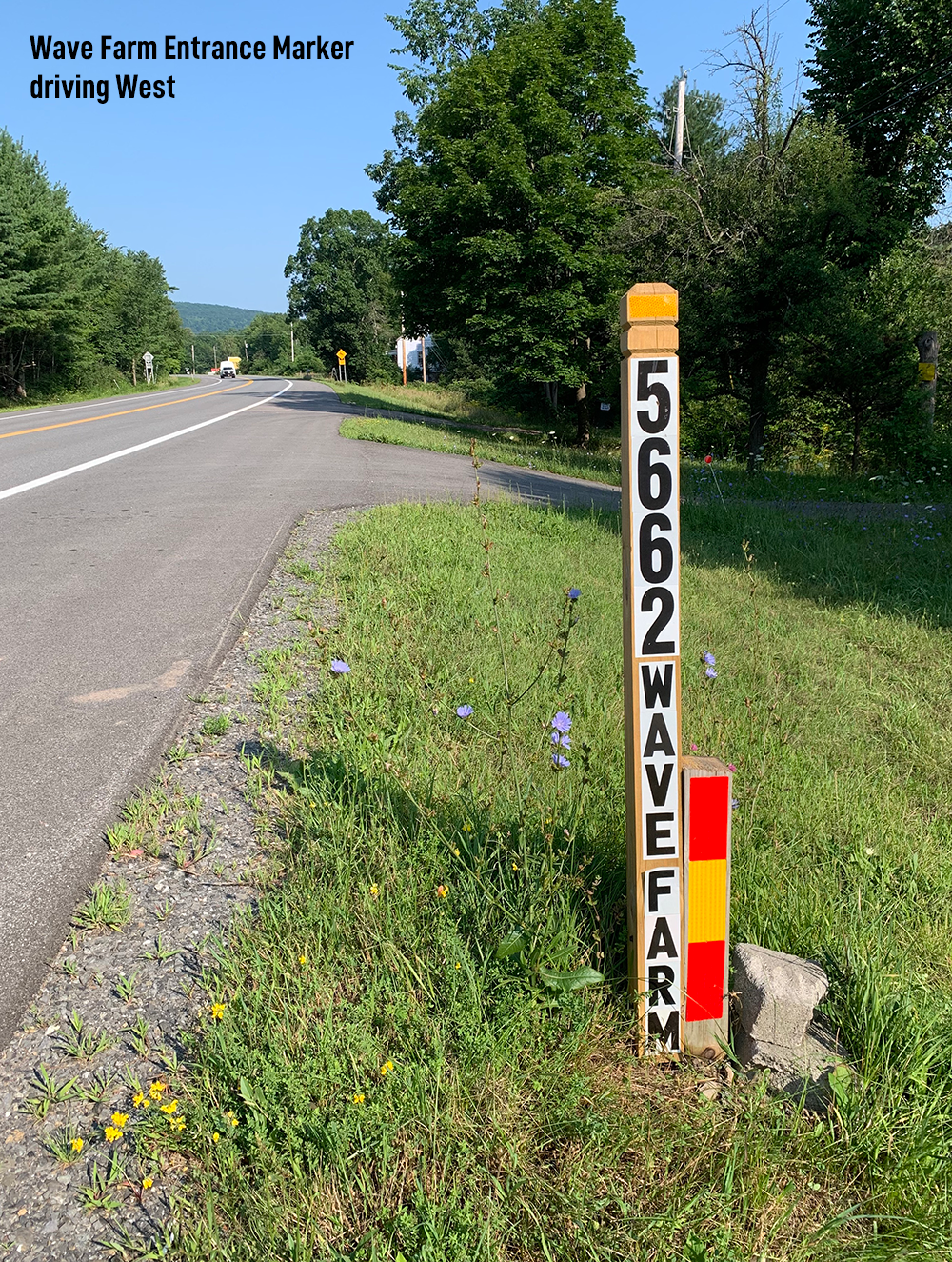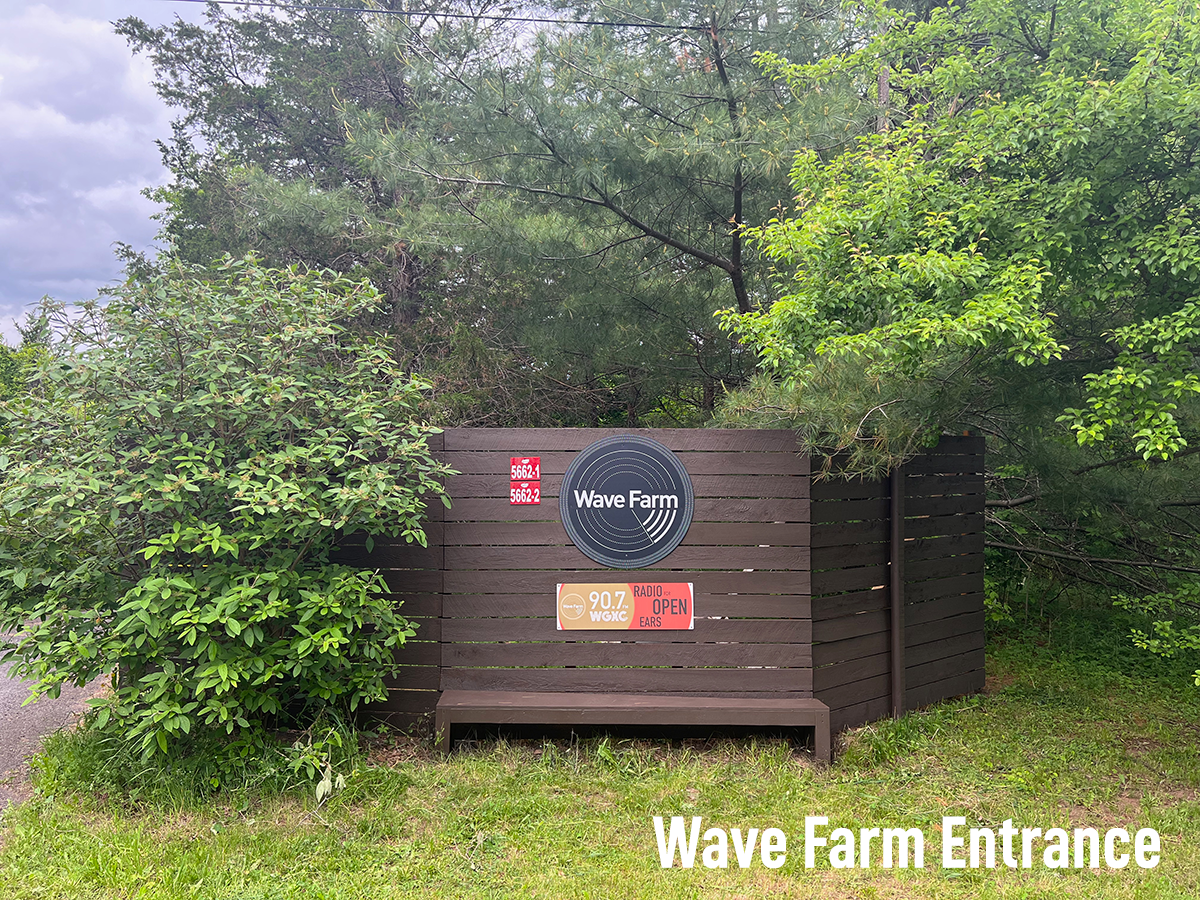 WGXC Hudson Studio
369 Warren St. (Enter on 4th St.) Hudson, NY 12534
(518) 697-7400 Office line
(518) 828-0290 On-air line
Open by appointment to fully-vaccinated programmers and members of the public. Please contact the studio in advance to schedule your visit.
info@wgxc.org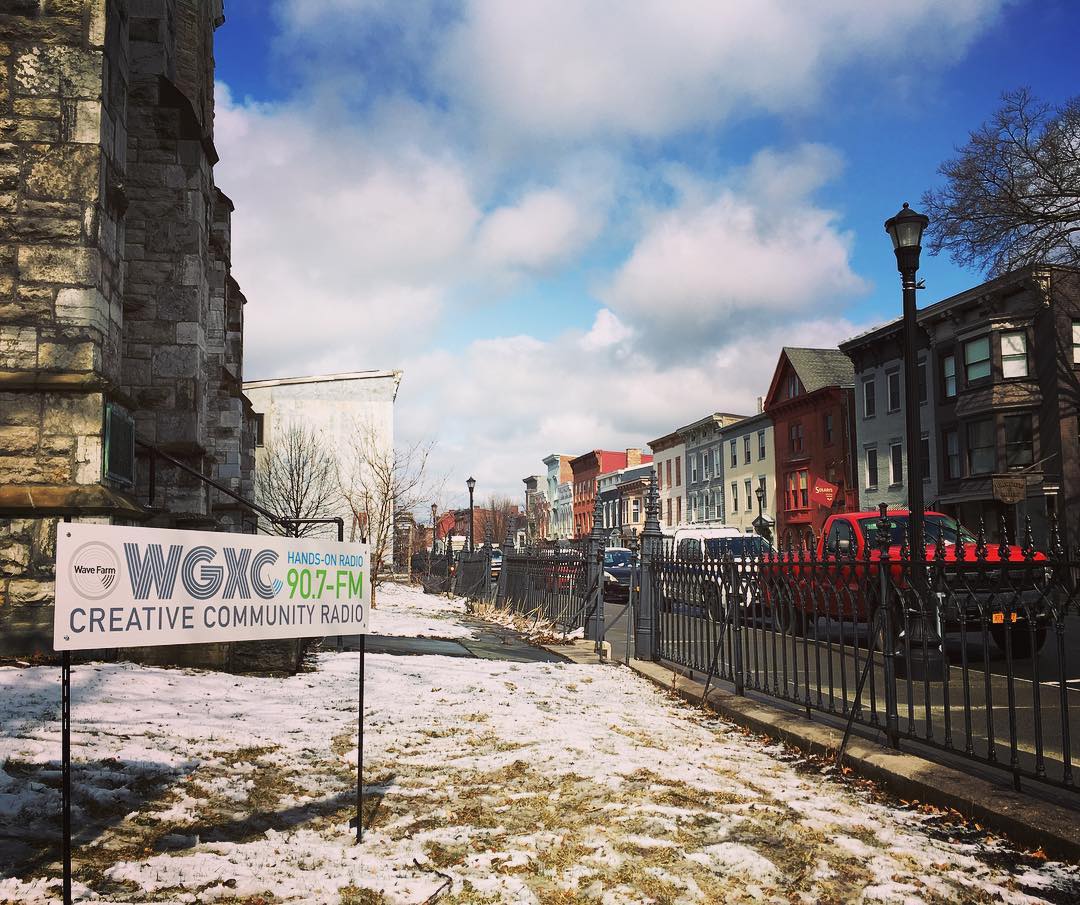 WGXC Feedback Line + Email
WGXC welcomes audio responses from listeners.
Call (518) 291-WGXC (9492) and leave up to a 3-minute message for airplay.
WGXC feedback may be submitted via email to feedback@wgxc.org
More WGXC 90.7-FM Contacts
news@wgxc.org
apply@wgxc.org
Add an event to the WGXC Community Calendar.