Wave Farm (in residence) at Tufts University Art Galleries
Aug 29, 2018 - Apr 06, 2019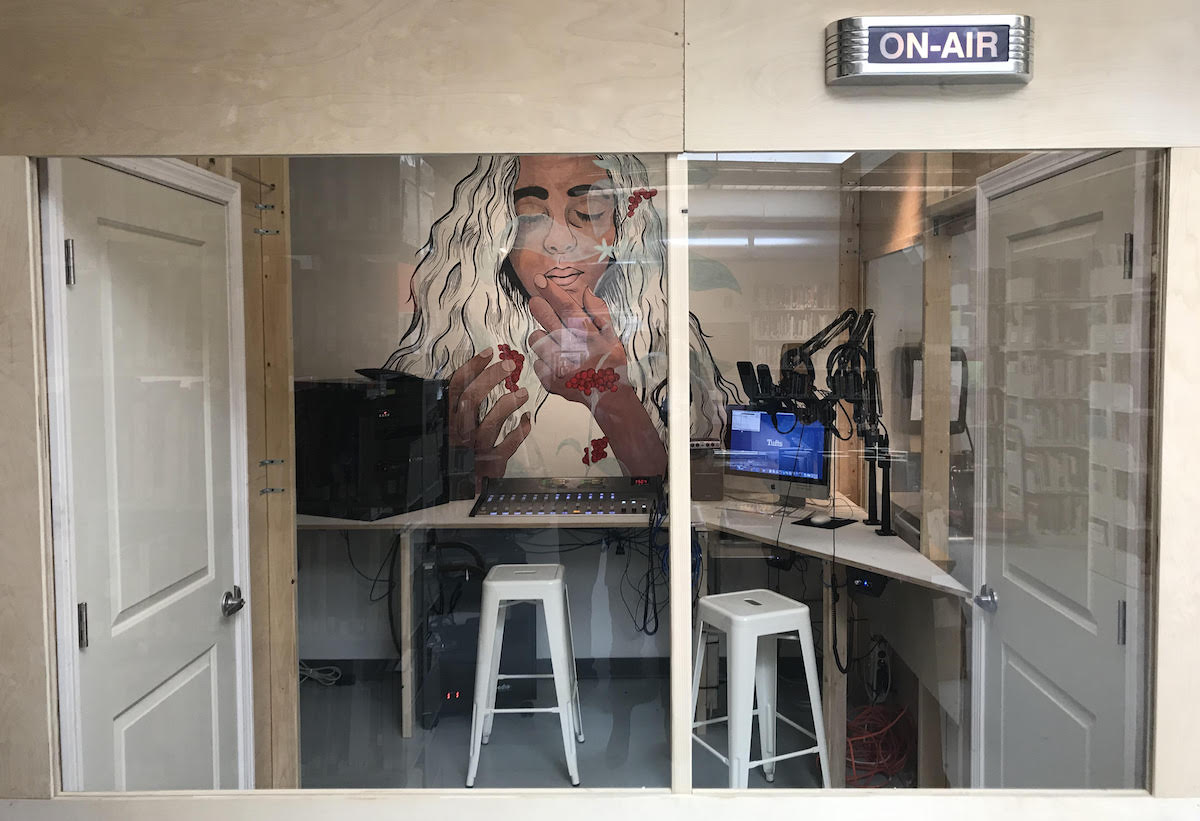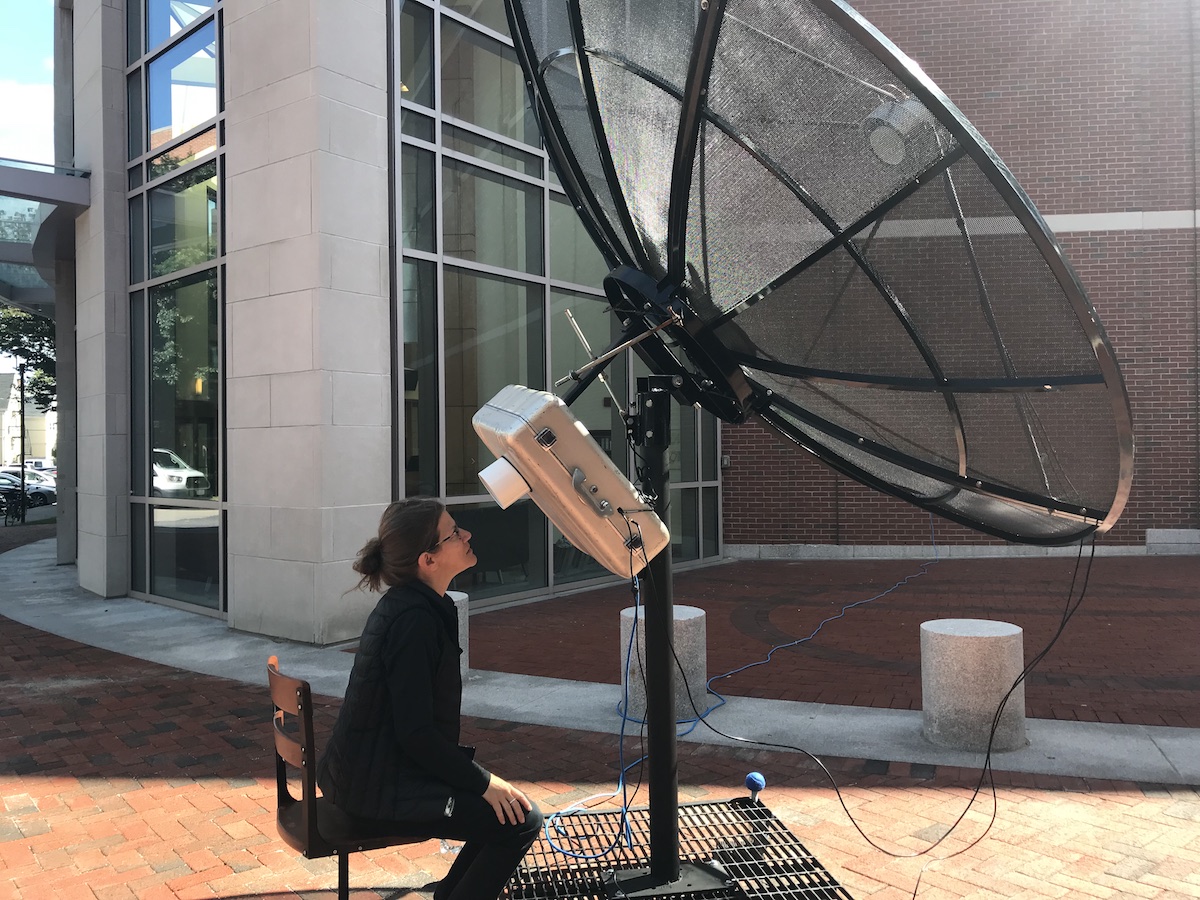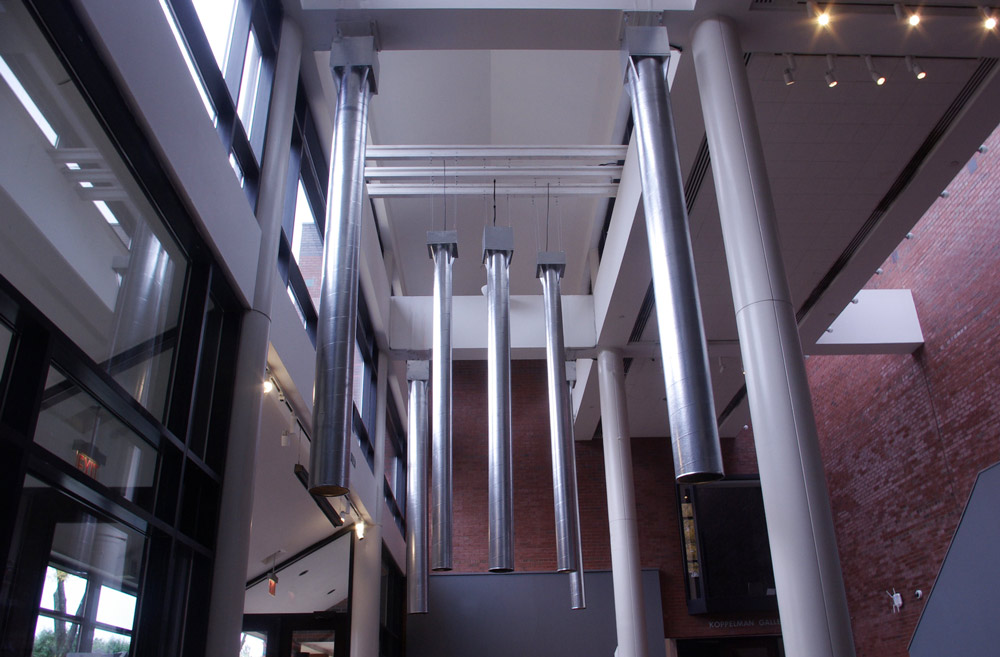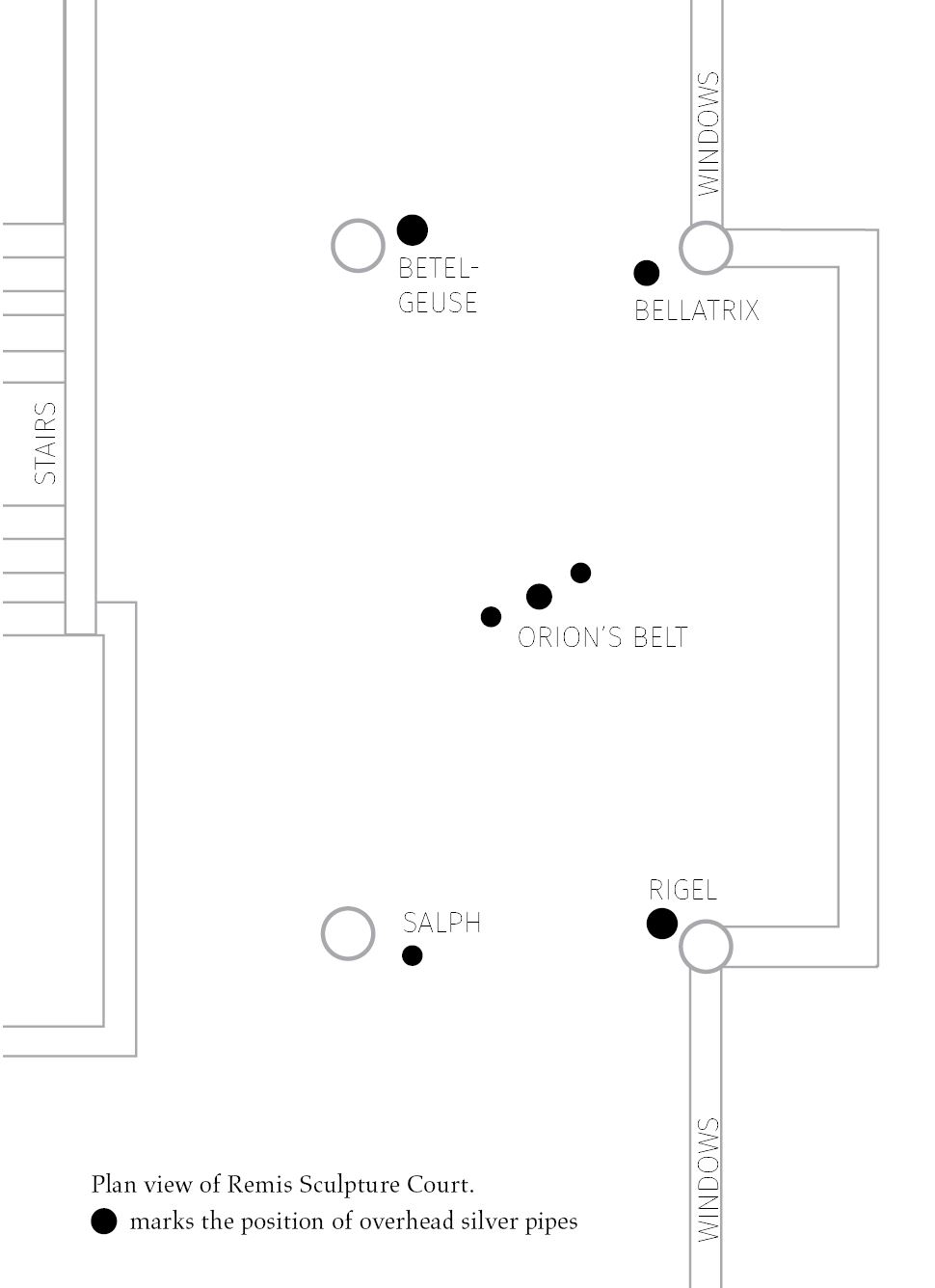 Wave Farm is pleased to present work by Heidi Neilson, Jeff Thompson, and radio station SMFA 1630-AM for TuftsPUBLIC, a new program of yearlong temporary public art projects designed for spaces outside the Tufts University Galleries.
At the SMFA at Tufts, in Boston, Jeff Thompson's "Every Radio Station" makes the FM spectrum physical through an installation of 96 hand-built FM radios along the Weems Atrium central staircase. Each radio is equipped with a speaker, letting viewers experience the entire spectrum at once, walk along it, or come in close to hear an individual station. In the library at the SMFA at Tufts, is a low-power AM Radio Station available at 1630-AM and as an online webstream. The AM station will host experimental sound works, as well as interviews with visiting artists and programming from faculty and classes, and also broadcast Wave Farm's creative community station WGXC 90.7-FM as well as other Wave Farm project streams.
On the Medford campus, Heidi Neilson's projects make the impossibly distant world of outer space suddenly palpable. The installation is comprised of prints along the Koppelman entrance wall and, beginning in November sculptural and sound elements suspended from Remis's beams: "Sonic Planetarium: Satellite Pipes," an audio installation channelling satellites in earth's orbit, in real time. Neilson's "Go GOES Radiotelescope" includes a video and drawing installed inside Remis. The Radiotelescope itself--a portable station for receiving images and weather information from NOAA geostationary spacecraft--will be installed outdoors in late September and again in April. By sitting in the chair and looking through the viewport of the radiotelescope, the viewer is aligned with the GOES geostationary satellite located 22,236 miles away.
SMFA 1630-AM is made possible, in part, by the generous support of Dan Braverman and Radio Systems as well as Information Station Specialists.