Sabine Gruffat & Bill Brown: The Bike Box
Jul 16, 2010 - Jul 25, 2010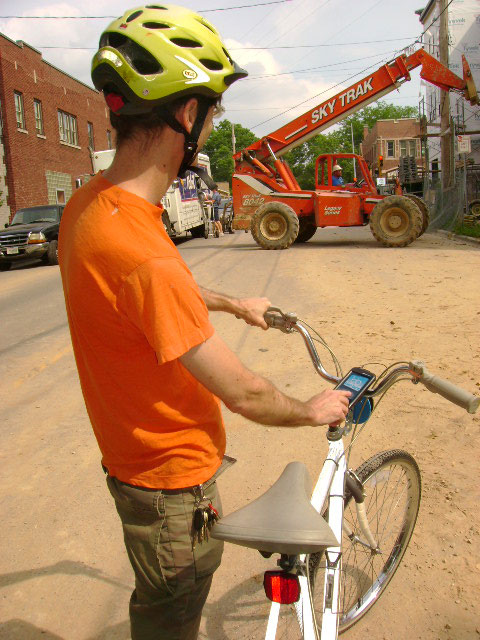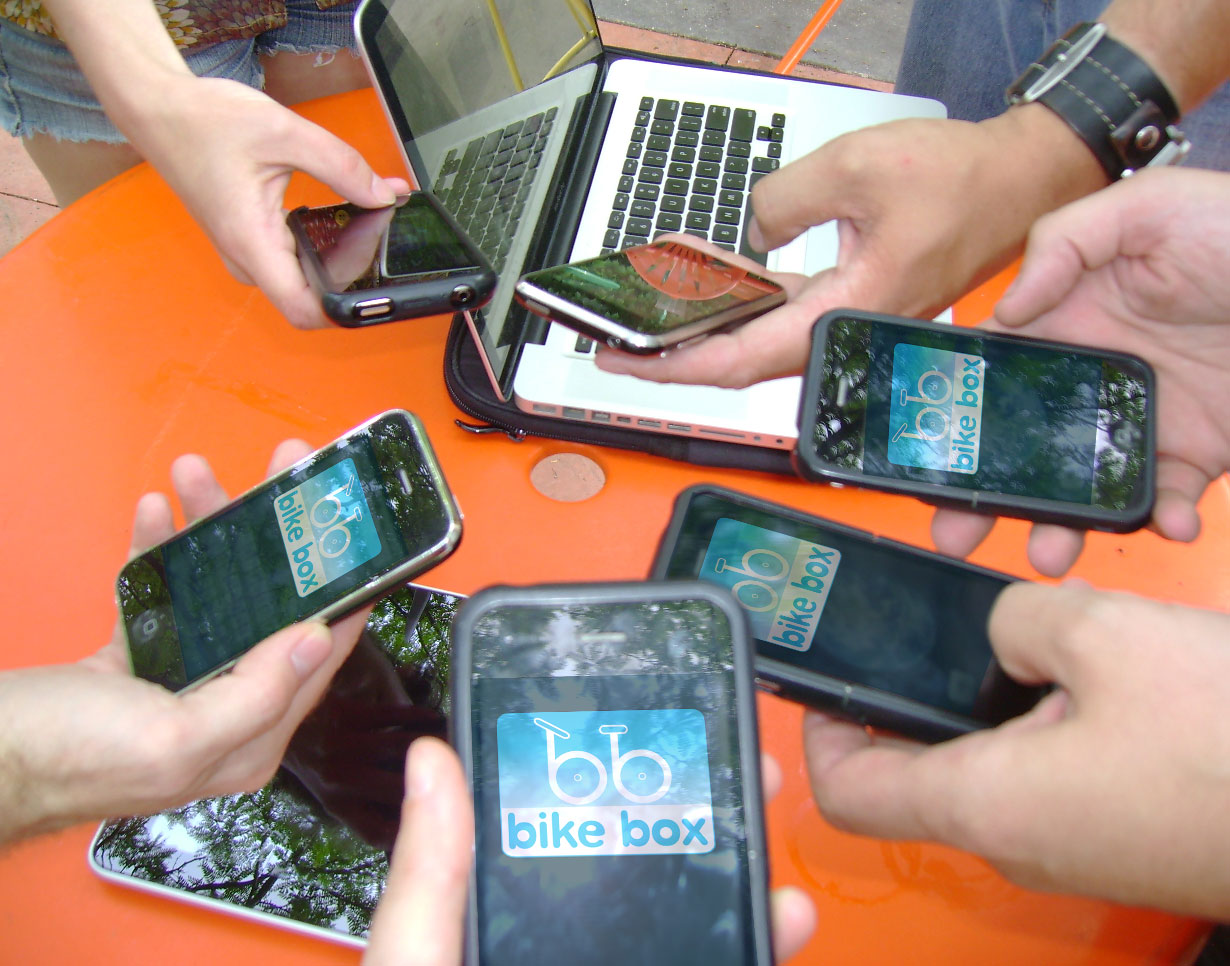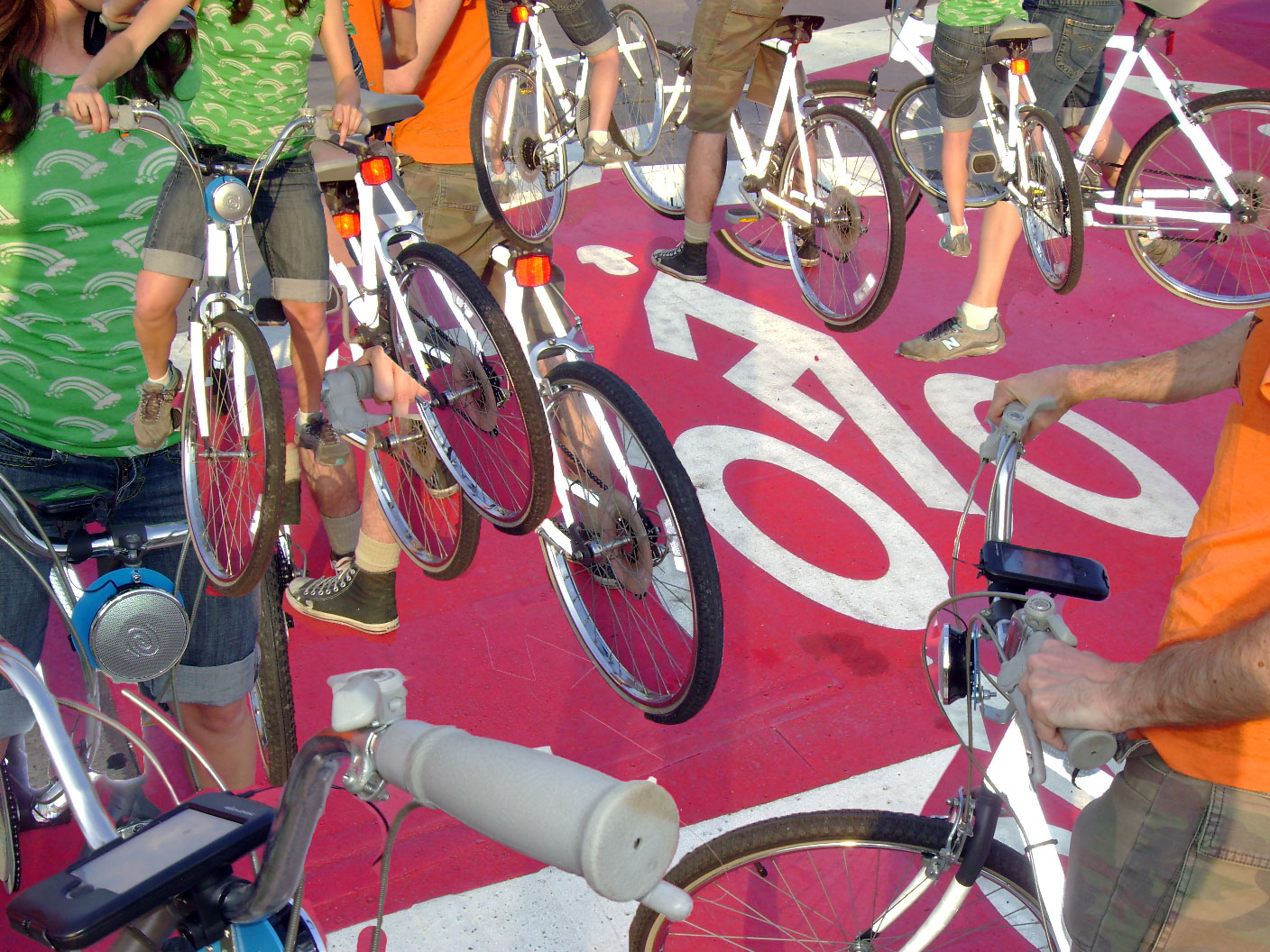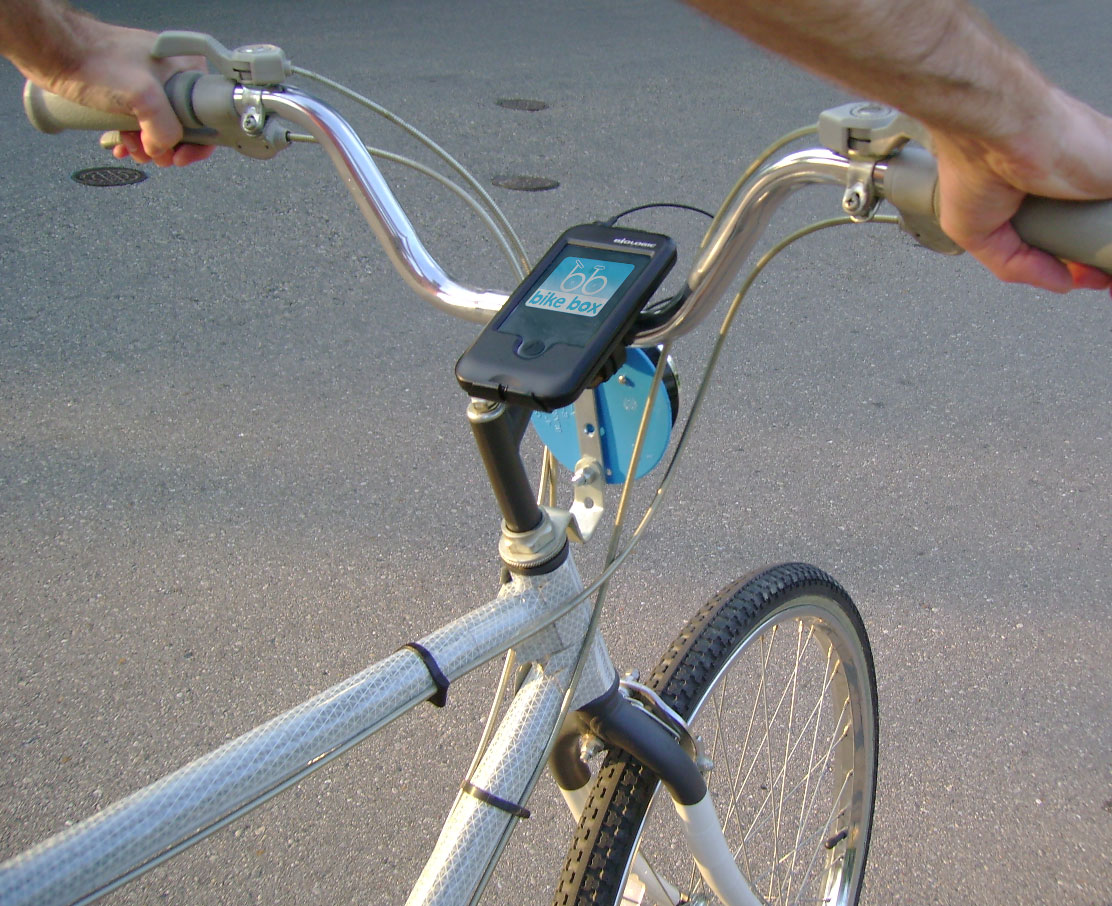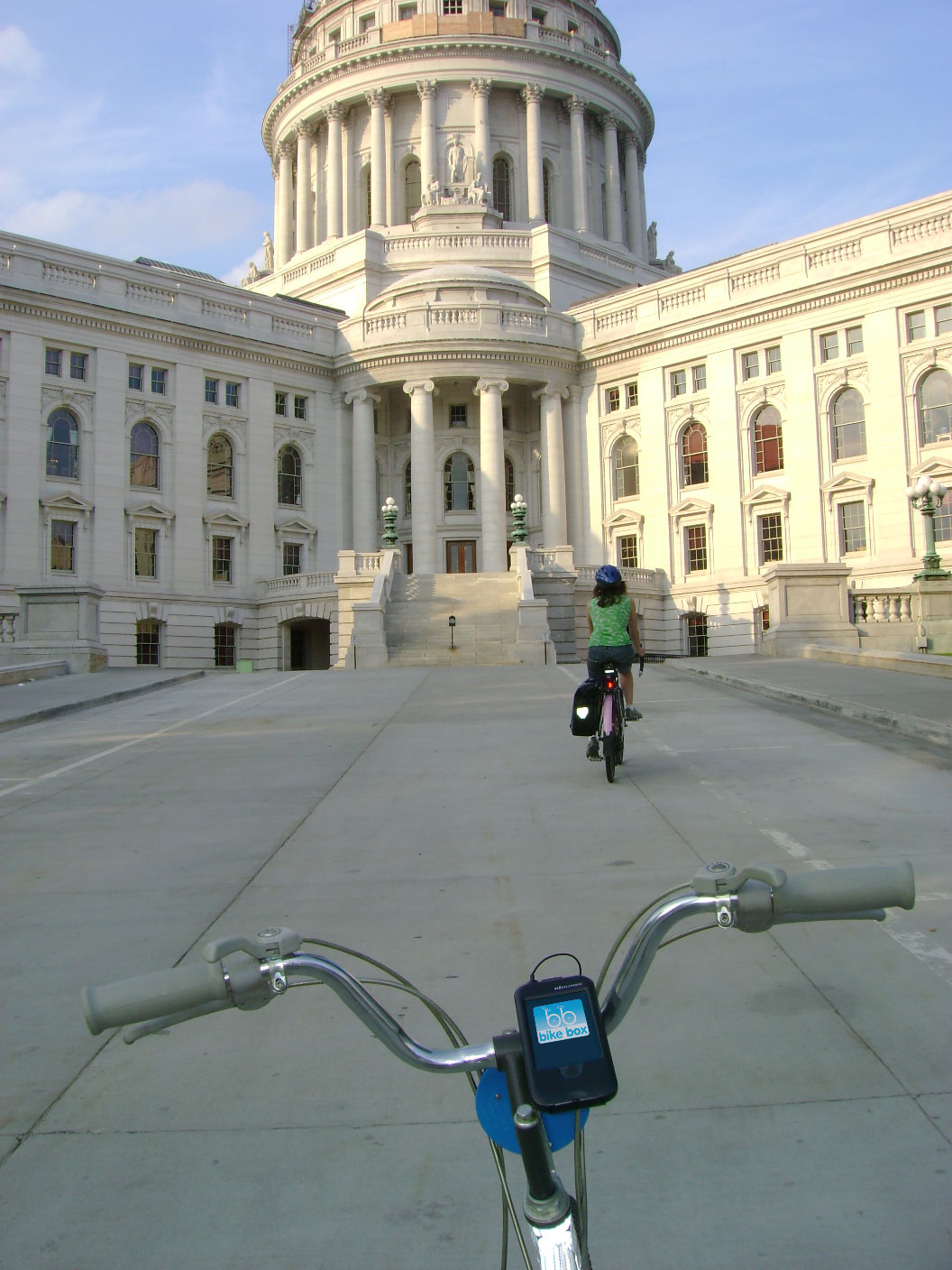 Join us for an opening reception on Friday July 16, 2010 6 p.m.-10 p.m. to celebrate Sabine Gruffat and Bill Brown's
The Bike Box
.
Sabine Gruffat is an interdisciplinary artist whose work maneuvers through, manipulates, and challenges prescribed genres and codes. Bill Brown seeks to correlate geographical coordinates with conceptual ones in his work, such as uncovering the memories and histories folded up inside physical landscapes and borders.
The Bike Box is a mobile-media bicycle library and interactive installation housed in the Devotion Gallery. Bike Box allows participants to check out cheap, durable, technology-enhanced bikes and a free open source iPhone application developed especially for this project. As participants pedal around central Brooklyn, they are able to contribute site-specific audio through the iPhone application, as well as listen to a curated collection of geo-specific sounds provided by a variety of local land-use experts, historians, poets, artists, and other interpreters.
The Bike Box hopes to explore and give participants access to the layers of lived experience, personal anecdote, and history that are piled up invisibly on every street corner and city block.
The Bike Box will also host a number of performances and special events during the exhbition at Devotion Gallery:
Friday, July 16th
Sound and video performance by Jesse Stiles using the Bike Box's locative sound database as raw material for breaking beats.
Saturday July 17, 2 p.m.
Sunday July 18, 2 p.m.
Saturday July 24, 2 p.m.
Sunday July 25, 2 p.m.
Sabine Gruffat and Bill Brown will be leading bike tours through Bike Box geo-tagged sites in Brooklyn.  
Saturday, July 17th, 5 p.m.
Sound and video performance by Jonny Farrow using sounds and images from solo sound walks.
Curated contributions to Bike Box will include:
John Bennet's contact microphone recordings of audio frequencies emitted by power transformers, electric lights, and air conditioners throughout Brooklyn.
Jonny Farrow's contact mic'd bicycle ride around the gallery neighborhood.
Cathleen Grado's field recordings drawn from locations in Ridgewood and Bushwick, focusing on the contrasting sounds of rural and urban environments. 
Stephanie Gray's ruminations on Saint Anthony of Padua Roman Catholic Church on Manhattan Avenue in Greenpoint.
Jenifer Kaminsky's exploration of the ghosts trapped within the place names of Williamsburg and Greenpont.
Joan Linder and Stephanie Rothenberg's  "Brooklyn-Beijing-Babble," which overlays the cacophonous sounds of modernizing Beijing onto the gentrifying neighborhoods of Williamsburg and Greenpoint.  
Katherin McInnis' Phantom Highway, which follows the path of the never-built Bushwick Expressway through North Brooklyn, and offers a fragmentary and poetic essay on urban planning.
Paul Sargent's Hydronym: Erie Basin Meets Erie Basin, which traces the Erie Basin, taking its name from a long history connecting Brooklyn to territories deep within the North American Midwest and ports all over the world.  
Norm Scott's field recordings from 2005 of spaces surrounding the (then) abandoned McCarren Park Pool. The sounds harken back to summertime at an abandoned magical swimming pool.
This exhibition is part of a series celebrating the 2009/2010 AIRtime Fellowship Recipients: Zach Poff (July 2-11), Sabine Gruffat & Bill Brown (July 16-25), and Brett Balogh (July 30-August 14.)
AIRtime @ Devotion
, July 2 – Aug. 14, 2010
AIRtime @ Devotion is a series celebrating free103point9's 2009/2010 AIRtime Fellowship Recipients: Zach Poff, Sabine Gruffat & Bill Brown, and Brett Balogh. AIRtime Fellowships provide assistance to artists creating new Transmission Art works. This genre is informed by works which employ an intentional use of space—often the airwaves. Transmission Art manifests in participatory live art or time-based art including radio, video, light, installation, and performance.
free103point9 is a nonprofit arts organization focused on cultivating Transmission Arts. Based in upstate New York, free103point9's major programs include the Transmission Art Archive, a definitive resource featuring artists, works, and exhibitions and events that define the genre and place it in a historical context; WGXC: Hands-on Radio, a creative community FM radio station serving Greene and Columbia counties; and the facilitation of a NYSCA Distribution Regrant for individual artists. areyoudevoted.com