Saturday, February 9 on free103point9 and WGXC 90.7-FM
Feb 08, 2013 3:12 pm
On Saturdays free103point9 Online Radio airs on WGXC 90.7-FM in the Hudson Valley in New York. Tune in for transmission art, radio theatre, creative composition, acoustic ecology, noise, free jazz, and other experimental sounds. Schedule for Sat., Feb. 2: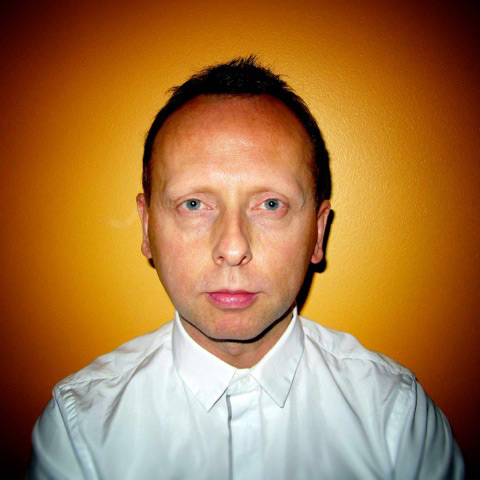 Feb. 3-9, 2013: 12:02 a.m. – Feb. 9, 2013: 6 a.m.
"
Scanner: A Retrospective in Seven Parts
"
This seven-part series focuses on the extraordinary work of
Scanner
(British artist Robin Rimbaud) who traverses the experimental terrain between sound, space, image and form, creating absorbing, multi-layered sound pieces that twist technology in unconventional ways. From his early controversial work using found mobile phone conversations, through to his focus on trawling the hidden noise of the modern metropolis his restless explorations of the experimental terrain have won him international admiration. free103point9 is delighted to be working with the artist on this special broadcast event February 3-9, 2013 from midnight to 6 a.m. Each night, the broadcast will focus on a specific theme including live performance, sound installation, dance scores, film scores, composition, and radio works.
Broadcast Schedule [EST]:
February 9, 2013: RADIO II
00:02: The Human Voice, (44:19)
Memetic Flesh, (13:26)
01:00: The Three Women, (33:26)
The Sounds of Love, (26:15)
02:00: The Woman With the Fork & Knife Disaster, (43:58)
Electropollution 4, (14:08)
03:00: Fine Lace & Football Nottingham, (22:05)
In the Archers, (05:10)
Show Must Go On, (27:46)
04:00: Each Day Dies with Sleep 1, (52:08)
Radio Entry Austria, (06:38)
05:00: Each Day Dies with Sleep 2, (40:29)
Happy Birthday Kunstradio, (18:20)
6 a.m. – 7 a.m.: "
Shortwave Hours: 20130209
"
One hour of shortwave radio-oriented programming this week, as the Scanner special pre-empts the 5 a.m. hour.
6 a.m.: "
Glenn Hauser's World of Radio
"
6:30 a.m.: "
Amateur Radio Newsline
"
7 a.m. – 8 a.m.: "
Saturday Morning Serial: Cell Phones
"
Cell phone sounds and stories and songs. Including some from Roger McGuinn ("Car Phone"), The Magnetic Fields ("The Machine in Your Hand"), Beck ("Cellphone's Dead"), Lady Gaga and Beyonce ("Telephone," "Video Phone"), Eels ("Birdgirl on a Cell Phone"), Willie Nile ("Cell Phones Ringing [In the Pockets of Dead People]"), Drive-By Truckers ("George Jones Talkin' Cell Phone Blues"), M.I.A. ("Paper Planes"), Tom Petty and the Heartbreakers ("Jammin' Me").
8 a.m. – 10 a.m.: "
Open Air: 20130209
"
Matt Bua hosts live from the Catskill Community Center. This is a live transmission art show about local transmissions. As many local frequencies, signals, and transmissions will be mixed in. Check in on CB radio, weather radio, shortwave, scanners, cell phones, strings-and-cups, or whatever else we can tune in. Call in at 518-219-WGXC. Tweet requests @WGXC. This collaborative show may come from any location, but usually the WGXC Greene County studios at Wave Farm in Acra and the Catskill Community Center is the home. Features include solar weather, shortwave news, and more. CB radio connection coming soon.
10 a.m. – 10:30 a.m.: "Radia: Lisbon Concert"
"Radia" show 410 for percussion on 24 tuned suspended mirrors, recorded voice, alto saxophone, cello, cymbals and electronics. Radia is an international network of radio stations interested in new and forgotten ways of making radio art. Each week a different station takes a turn creating a show for all the others. This episode: A series of letters that come from a far away place and time. Nuno Torres: alto saxophone; Ricardo Jacinto: cello and percussion; Nuno Morão: percussion/melodica; João Pinheiro: percussion/vibraphone; Dino Récio: percussion; André Sier: electronics; Murray Todd: voice. Text (Excerpts from "The Left Hand", 2006) by Hugo Brito. Recording: Pedro Magalhães. Mixing: Pedro Magalhães and Ricardo Jacinto (Golden Poney Studios). Mastering: Rafael Toral. Radio Zero coordination: Paulo Raposo.
11 a.m. – noon: "
Framework: Ákos Garai
"
This edition of Framework:ephemera features guest-host Ákos Garai during our visit to Budapest, and sounds by John Duncan, Jim O'Rourke, Giancarlo Toniutti, Bernhard Gunter, Hildegard Westerkamp, Annea Lockwood, Martin Clarke, and Ákos himself.
2 p.m. – 3 p.m.: "
What's the Frequency, Kenneth?: 20130209
"
Weekly "newsical" mixing interview clips of politicians and newsmakers with songs. Hosted by Paul Fischer.
4 p.m. – 6 p.m.: "
Saturday Afternoon Show: 20130209
"
Latest radio art, and radio news. Hosted by Tom Roe live from the Wave Farm Study Center in Acra, NY.
Community Calendar Event (this event is not organized by WGXC)
6 p.m. – 6:30 p.m.: "
CounterSpin: 20130209
"
This is the 20th year of Fairness and Accuracy in Reporting's media analysis radio show.
Community Calendar Event (this event is not organized by WGXC)
6:30 p.m. – 7 p.m.: "
PiratesWeek: 20130209
"
Weekly show about FM and shortwave pirate radio hosted by Ragnar Daneskjold in upstate New York.
7 p.m. – 9 p.m.: "
Catskill Community Center/ WGXC Open Mic
"
Matt Bua hosts an open mic with Lamar of All You Can Be Entertainment. Come down to the Catskill Community Center to participate, or listen on-air.
9 p.m.: "
Alexander Turnquist, Eric Carbonara
"
Live performances. Live webstream for this, and most, shows at Spotty Dog Books & Ale available from free103point9 and WGXC at http://comm.free103point9.org:8000/spottydog.mp3.m3u. This show will be broadcast live on free103point9 Online Radio and WGXC 90.7-FM. Solo guitarists Alexander Turnquist and Eric Carbonara will be showcasing material from the recently released "Imaginational Anthem Vol. 5" compilation series (Tompkins Square Records), as well as their respective solo albums. Both play guitar.
11 p.m. – 11:59 p.m.: "
Some Assembly Required: Emergency Broadcast Network
"
Episode 169 of mash-up show. Featuring work by Animals Within Animals, BRATmix, Daniel Steven Crafts, DJ Danger Mouse, Emergency Broadcast Network, Furious, Go Home Productions, Doug Kahn, Christian Marclay/Otomo Yoshide, Negativland, Party Ben and Carl Stone.
5 a.m. – 6 a.m.: "
In Other News: Don Croft
"
"In Other News" topics range from the conspiratorial, controversial, and esoteric near the fringe of belief systems from WBAI in New York Ciry hosted by Geoff Brady (and available through Pacifica Radio). Don Croft discusses orgone energy, and how etheric warriors around the planet are using orgonite to help neutralize the electromagnetic field (EMF) technology and much more.