On The Bridge
May 24, 1997: 12am- 4am
Apex of the Williamsburg Bridge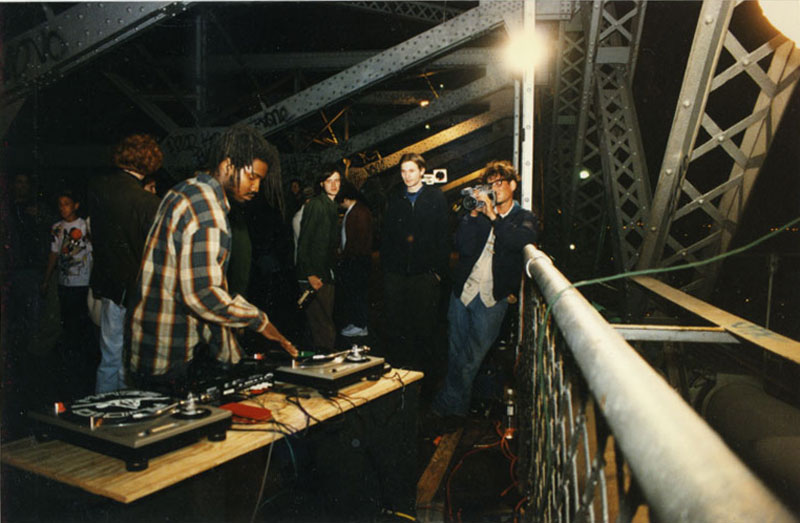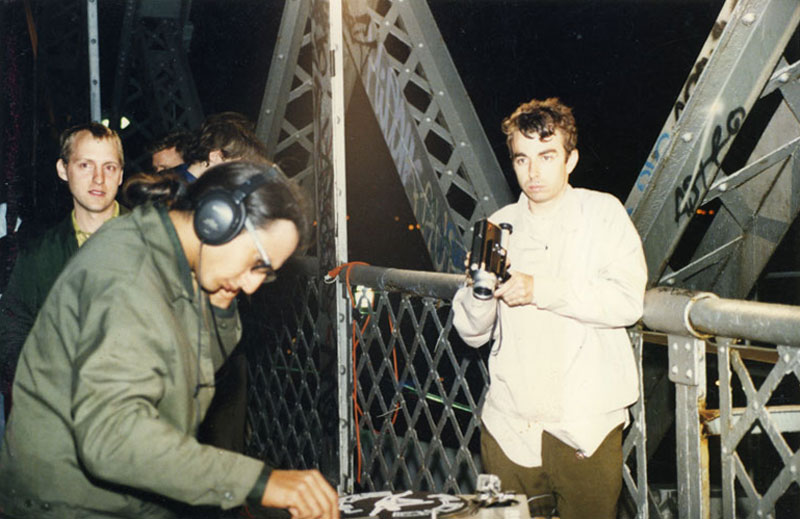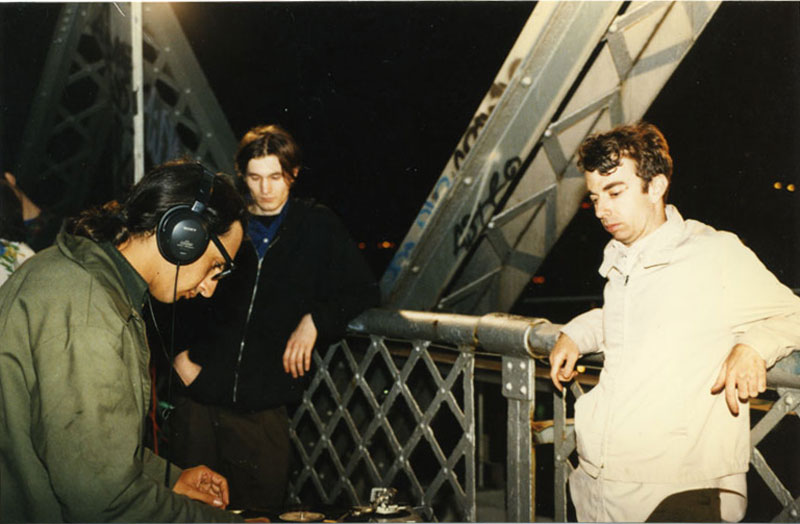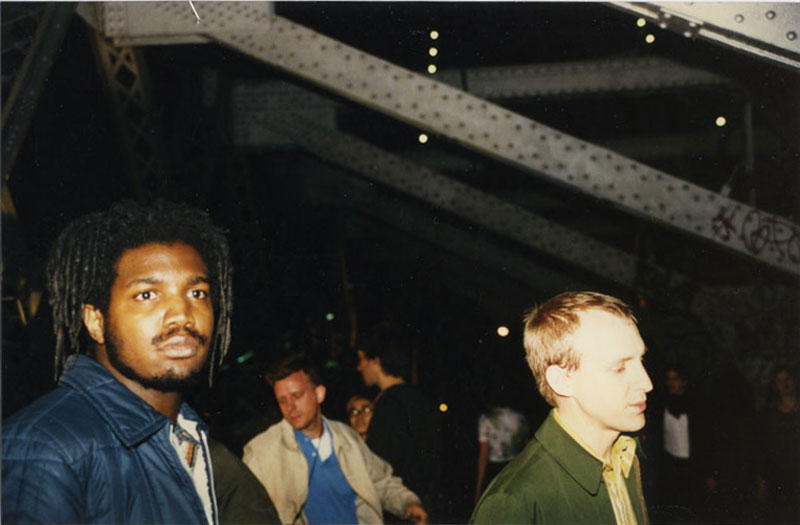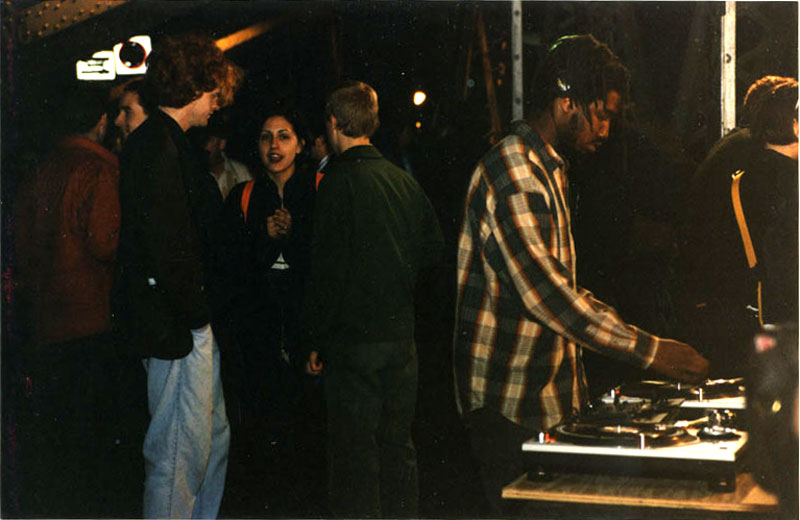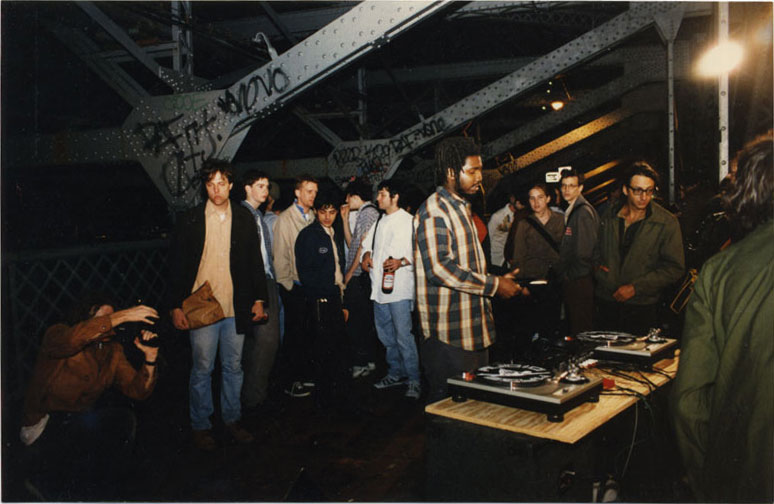 I-Sound and Matt Mikas played turntables at this free103point9 event at the apex of the bike/foot path of the Williamsburg Bridge.
On May 24, free103point9 installed a transmitter at the top of the Williamsburg Bridge for Of the Bridge, a microcast that paid tribute to Sonny Rollins and his 1962 album The Bridge. Performances included sets by free103point9 co-founders Greg Anderson, Violet Hopkins, Tom Roe, I-Sound, Barry London, and other turntablists. The microcast started at midnight and continued into the night, situated at this exceptionally special place high above the East River just removed from subway and car traffic.
Sonny Rollins practiced saxophone at this spot along the footpath almost daily from mid-1959 - 1962, and eventually released The Bridge at the culmination of his almost three-year withdrawal from the recording studio. free103point9's 1997 performance and 2001 record release Of the Bridge celebrated Sonny's practice and this location, which now has a quite a different feeling. In a recent reflection on his sometimes 14-hour days on the bridge, Sonny said: "I looked up at the sky and felt that communion with some kind of spiritual element. It felt great to me – that distance thing, reaching out to something beyond the people."