Gosfield's 'Reflections on Floating Messages' on Radia this week
Mar 13, 2012 11:33 pm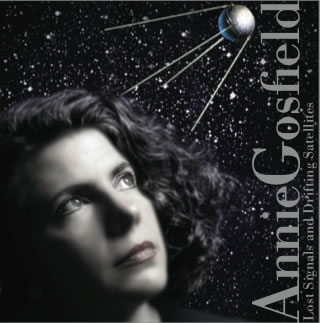 "Reflections on Floating Messages: conversations and music with Annie Gosfield" is this week's "Radia" program on free103point9, and other stations in the international network ("Radia" airs at 11:30 a.m. Saturdays on WGXC/free103point9). New York-based composer Annie Gosfield visited Sound Art Radio in England last November for a week-long residency to develop her new work, "Floating Messages and Fading Frequencies," based on the secret radio transmissions between British Intelligence and the Resistance movements in the Second World War. This show for Radia features extracts of the concert performances of "Floating Messages and Fading Frequencies" and "EWA7," and interviews with Annie Gosfield at Soundart Radio, with music performed by the Athelas Sinfonietta (Denmark), and the Annie Gosfield Trio, touring in the UK in November, 2011. "Floating Messages and Fading Frequencies" was produced by 3rd Ear productions, with the Arts at Dartington. Radio edit produced by Lucinda Guy, Chris Booth and Ariane Delaunois.
Annie Gosfield lives in New York City and divides her time between performing on piano and sampler with her own group and composing for many ensembles and soloists. Her work often explores the inherent beauty of non–musical sounds, and is inspired by diverse sources such as machines, destroyed pianos, warped 78 records, and detuned radios. She uses traditional notation, improvisation, and extended techniques to create a sound world that eliminates the boundaries between music and noise, while emphasizing the unique qualities of each performer. A 2012 fellow at the American Academy in Berlin, and the recipient of the 2008 Foundation for Contemporary Arts' prestigious "Grants to Artists" award, Gosfield's essays on composition have been published by The New York Times and featured in the book "Arcana II." Active as an educator, she has taught composition at Princeton University, Mills College, and California Institute of the Arts.
Gosfield's "Lost Signals and Drifting Satellites" was developed with George Kentros, a violinist in Stockholm who commissioned her to write a piece for, "violin and something. The composition is scored for violin, accompanied by recordings of satellites, shortwaves, and radio transmissions. The static, sputter, and concealed melodies of these transmissions are echoed by the violin, which drifts between extended techniques and traditional writing for the instrument. Like a radio that is gradually losing and gaining reception, the music shifts between these two worlds, hovering between notes and noise, and ultimately drifts into faraway static.