Radio for Open Ears in the Hudson Correctional Facility
Aug 15, 2019 - Feb 27, 2020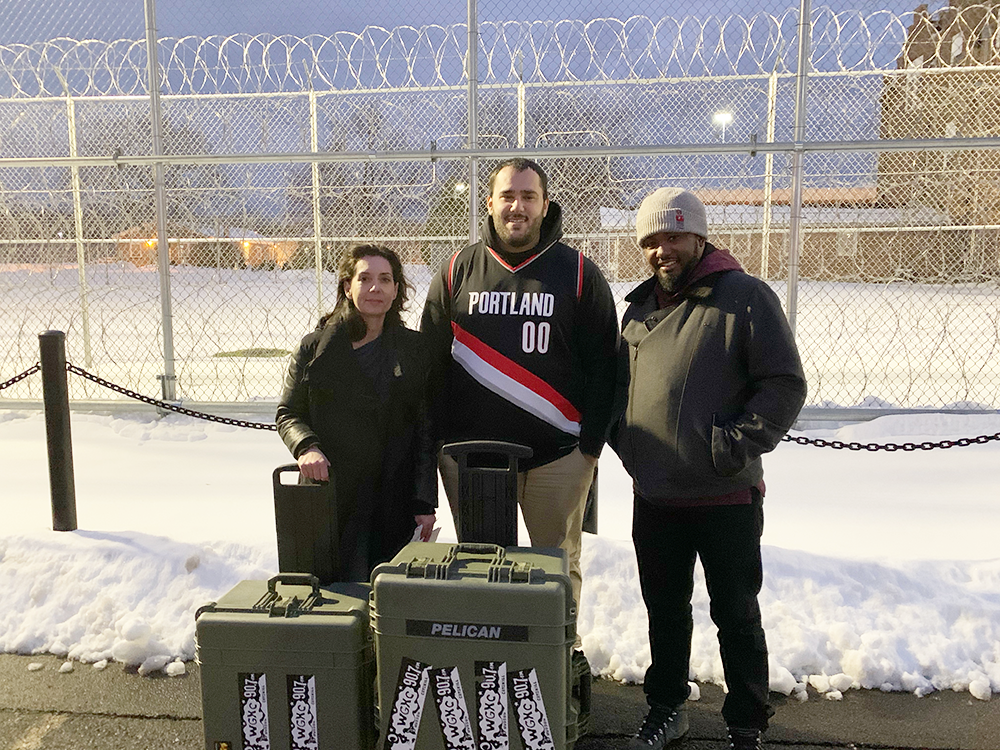 Spanning August 2019 - February 2020, Wave Farm's "Radio for Open Ears" workshops were weekly sessions held with the 16- and 17-year-old youth incarcerated in the Hudson Correctional Facility in conjunction with "Raise the Age" legislation. Each week the Wave Farm team (pictured above) including Kamal Johnson, Adolfo Lopez, and Galen Joseph-Hunter brought audio equipment inside the Facility where the youth received hand-on access and experience, learning how to express themselves through sound and radio as a creative medium. "The level of engagement, thoughtfulness, and talent these young men and women possess has exceeded anything we could have imagined or hoped to encounter. We are delighted to bring some of work they have created to the WGXC 90.7-FM airwaves." -Galen Joseph-Hunter, Wave Farm Executive Director.
To listen to some of the audio produced in these workshops at HCF click "audio", or select from the list below.
Selected Audio from the Wave Farm Radio for Open Ears Workshops
Summer/Fall 2019
Introductions, Boys
Prison Life and the Future, Boys
Interview with Hudson Mayor Candidate, Boys
Fall 2019/Winter 2020
Podcast, Girls
Technical Difficulties, Boys
Beats and Raps, Boys
Original Beat, Boys
Interviews, Boys
Wave Farm's Radio for Open Ears workshops were supported by visiting artist Jen Kutler, and special guests including Joan Hunt (Greater Hudson Promise Neighborhood) and Rebecca Bray (Center of Artistic Activism.) The program was made possible by CreativityWorksNYS, an initiative of the New York State Council on the Arts in partnership with Carnegie Hall, and in collaboration with the New York State Department of Corrections. The primary goal of CreativityWorksNYS is to engage youth who are justice involved through arts enrichment projects in a variety of creative disciplines. Young people learn new skills, express their creative voices, and develop positive peer and adult relationships through collaborative arts projects. More information at https://www.carnegiehall.org/Education/Social- Impact/CreativityWorksNYS
Pictured above: Wave Farm Radio for Open Ears Workshop Team (left to right) Galen Joseph-Hunter (Executive Director, Wave Farm), Adolfo Lopez (Greater Hudson Promise Neighborhood), Kamal Johnson (Mayor, City of Hudson, NY).