Wave Farm Artist-in-Residence: Glass Salt (Johann Diedrick and Caylie Staples)
Jul 29, 2022 - Aug 07, 2022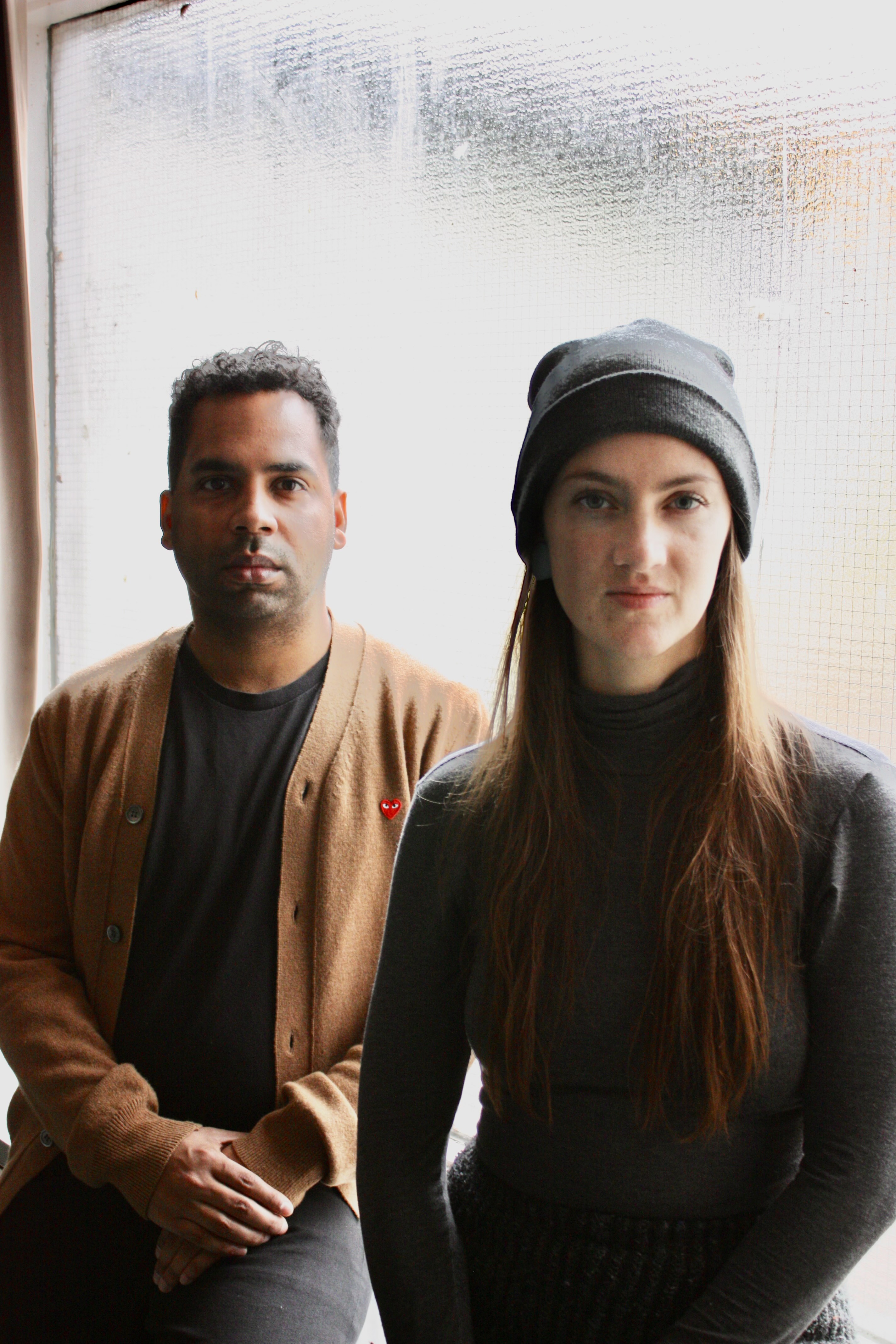 Celeste is a new radio art piece by Glass Salt, an experimental music duo comprised of Caylie Stapes and Johann Diedrick, in collaboration with the radio transmission frequencies floating in the sky, the celestial sphere, and deep space. On the theme of "the duo", Glass Salt engages with two opposing ends of the electromagnetic frequency spectrum: the very low frequencies in the atmosphere between 3 and 30khz, and the cosmic gamma radiation emitted from stellar radio sources at frequencies above 30 exahertz. This combination of a musical duo engaging with a duo of extreme frequency bands allows for the creation of adventurous new radio artwork that brings the unhearable into the range of human listening and performance. Celeste will be composed and broadcasted during the annual Perseid meteor shower, which brings over 100 shooting stars per hour to the night sky and will set the stage for a celestial backdrop for Glass Salt's atmospheric engagement with the sky above.
Glass Salt is an experimental music and sound duo consisting of singer, producer and improviser Caylie Staples and artist, engineer, and musician Johann Diedrick. Staples and Diedrick improvise with voice, electronics, custom software, homemade hardware and percussion. Glass Salt creates with values of presence, tactility, transparency, friendship, collaboration, learning, skill-building and playfulness. They released their debut album "Greetings" on Whatever's Clever Club in July 2020 and a follow-up album "Mer" on Cherche Encore in December 2020.
Caylie Staples is a Canadian-based innovative singer, songwriter, producer and improviser. She is internationally recognized for her unique skill of creating on-the-spot, free form lyrics and vocals. Current projects include her self-titled art-pop electronica project, improvisational duo Glass Salt with Johann Diedrick focused on voice and custom electronics, co-leading improvising avant-rock ensemble Anthems of the Void with NYC-based experimental luthier Bradford Reed, and co-writing electronica with Morgan Doctor for Aporia Records. Staples has a B.F.A. Honors in Music from York University, Toronto, Canada.
Johann Diedrick is an artist, engineer, and musician that makes installations, performances, and sculptures for encountering the world through our ears. He surfaces vibratory histories of past interactions inscribed in material and embedded in space, peeling back sonic layers to reveal hidden memories and untold stories. He shares his tools and techniques through listening tours, workshops, and open-source hardware/software. He is the founder of A Quiet Life, a sonic engineering and research studio that designs and builds audio-related software and hardware products for revealing possibilities off the grid through sonic encounter. He is a 2021 Mozilla Creative Media Award recipient, a member of NEW INC, and an adjunct professor at NYU's ITP program. His work has been featured in Wire Magazine, Musicworks Magazine, and presented internationally at MoMA PS1, Ars Electronica, and the Somerset House, among others.