Public Info Session for WGXC Community Contributors Program on Zoom
May 30, 2023: 6pm- 8pm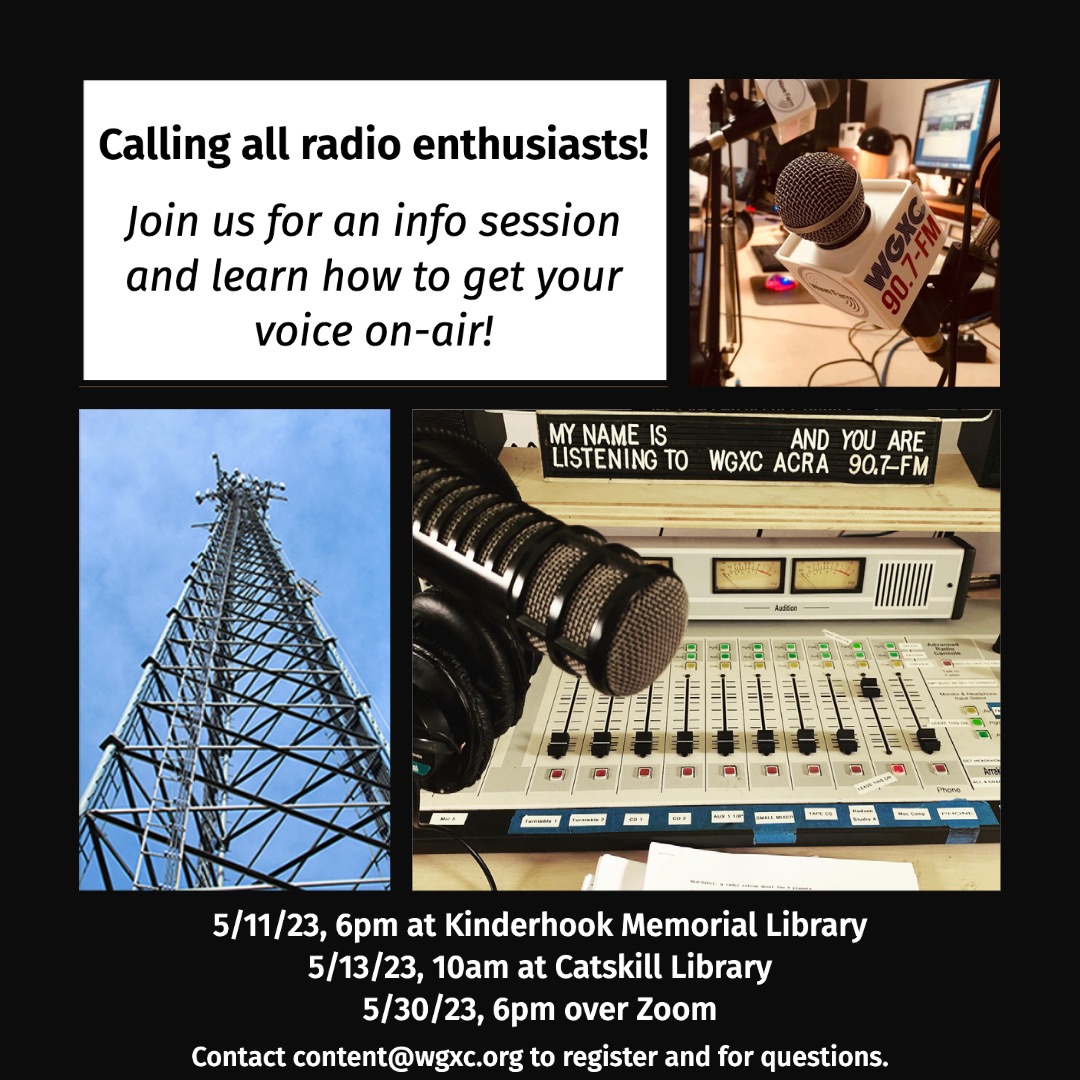 Want to fulfill a long-time, or newly emerging, desire to be on the radio? Want to become part of the community conversations on 90.7-FM? Join us during one of the public information sessions we're hosting this month to learn more about how to get involved in our Community Contributors Program.
In person sessions are being held on Thursday, May 11, 6pm at Kinderhook Memorial Library and Saturday, May 13, 10am at Catskill Library.
The WGXC 90.7-FM Community Contributors Program was created to bolster Wave Farm's mission of participatory radio. Composed of a group of volunteer producers and programmers from the community, this program encourages and supports the production of interviews, features, reviews, and stories that are pertinent to the WGXC coverage area. Segments produced through the WGXC Community Contributors Program air during All Together Now!, the WGXC Morning Show, and the WGXC Afternoon Show.
For Zoom meeting information, contact content@wgxc.org.
The WGXC Community Contributors Program is made possible, in part, with the support of the Alexander and Marjorie Hover Foundation.