1st NYC Grassroots Media Conference
Feb 28, 2004 - Feb 29, 2004
New School Univeristy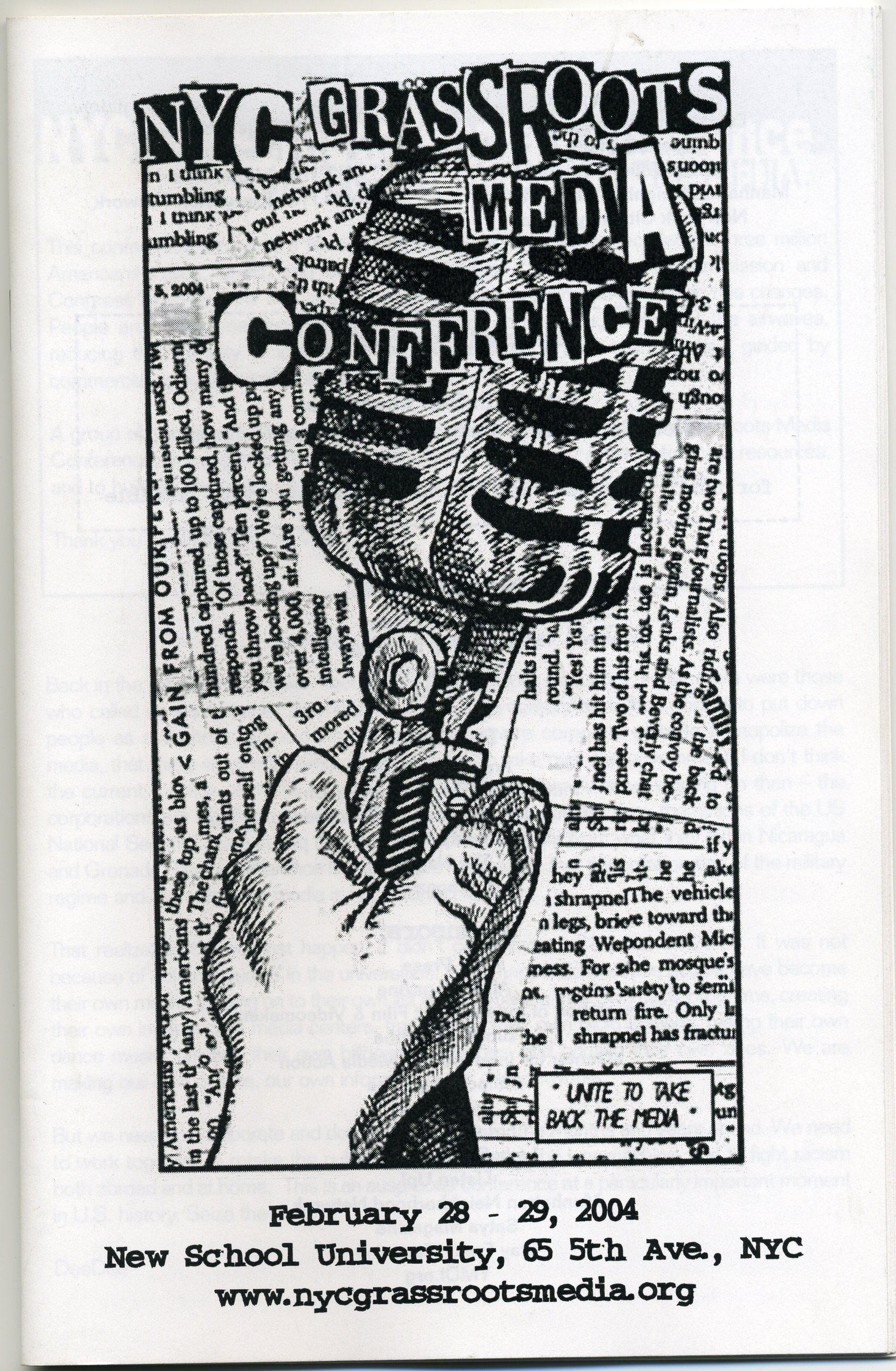 Radio Lab part of first NYC Grassroots Media Conference.
Class led by Sarah Lippek with Prof. Klystron, Tianna Kenndy, neuroTransmitter, and others.
New York City will become the epicenter of the media democracy movement this February, when hundreds of journalists, scholars, artists, and organizers gather to discuss how to strengthen and expand the city's vibrant network of independent media. The NYC Grassroots Media Conference, which will be held February 28 and 29 at New School University, will feature over 40 workshops and panels conducted by more than 40 local organizations on topics ranging from video production to puppet-making; from how to start your own record label to practical ways that community media can help fight environmental racism. The goals of the weekend-long event are to promote awareness of the independent media in the city, to strengthen and unify the city's independent media community, and to create strong bonds among community groups and local media makers. Live web streaming of some panels by free103point9. Saturday and Sunday, Feb. 28 and 29, 2004 @ New School University, 66 W. 12th St., Manhattan.

Organized and supported by the following organizations: The North Star Foundation, The Independent Media Center Print Team, New School University Department of Media Studies, Paper Tiger Television, New York City Indymedia, The Point, NYU Oppositional Media Collective, Rooftop Films, Bands Against Bush, free103point9, Youth Free Expression Network, Educational Video Center, Global Action Project, La Lutta New Media Collective, Association of Independent Film and Videomakers, Satya Magazine, Altar Magazine, Clamor Magazine, Stay Free! Magazine, YMDI.org, Block Magazine, NYU Inc., Manhattan Neighborhood Network, Mediarights.org, AK Press, Lady Fest East*2004, and Mediarights.org.