Laura Ortman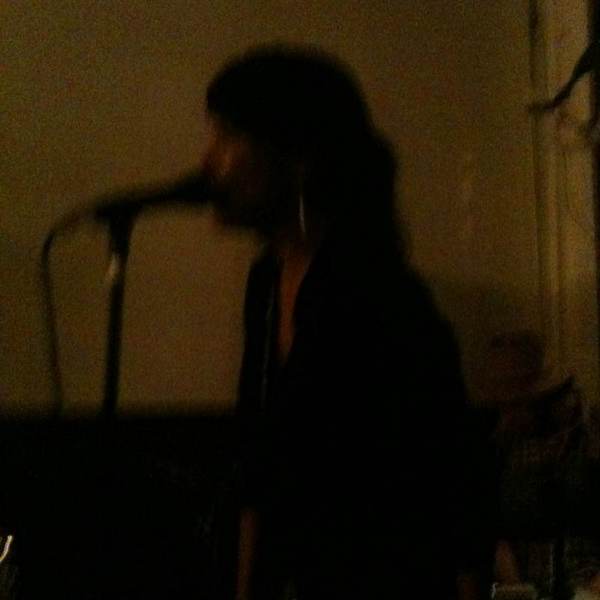 Laura Ortman, White Mountain Apache, grew up in a musical family. Her first instrument was the violin which she has played since 3rd grade. As a teenager she performed in both the St. Louis Youth Symphony and Alton Symphony. Studying visual art in college, she branched out into both performance and installation art where she began composing her own music for violin.
Upon moving to New York she played with the Brooklyn College and Hunter College Symphony Orchestras and performed original music accompaniment for choreographers and modern dancers at venues such as P.S. 122, the Joyce SoHo, Context Studios, and the Yard at Martha's Vineyard.
In 2000, she founded a band in Brooklyn with Ken Switzer and Bryan Zimmerman called The Dust Dive, a dark and melancholy introspection of places and times that inspired the three band members. The Dust Dive's unique concerts are often as much performance and installation arts as indie-folk gig, and include super-8 and video footage of weather documentaries, family movies and other similar images.
In The Dust Dive, Laura contributes the violin, piano, electric guitar, and vocals; Ken the magnus chord organ and vocals; and Bryan the sampler machines and vocals. The CD was recorded at Lab Rat Studios. The group's debut album is called Asleep or Awake Walk, recorded and mixed by jeff hoskins at Lab Rat Studios and distributed by free103point9, a radio arts collective in Brooklyn. The Dust Dive have a song called "Postcards of Real Worlds" on
Radio Action II
, a free103point9 compilation CD of bands using radio sounds as an instrument or theme.
Both albums are available on the
free103point9 website
. The band is currently working on their second album.
In 2001, Laura and Brad Kahlhammer started National Braid, a devious alt-country sound. The group enjoyed some success and recorded a self-titled album
National Braid
in 2002. Subsequently commissioned by the Smithsonian National Museum of the American Indian and Taos Talking Pictures, National Braid went on to create a live score to the 1929 silent film
Redskin
. The film was screened in New Mexico, Italy, the Czech Republic and the Tribeca Film Festival in NY. After showing such initial promise National Braid disbanded in 2003.