Mar 09, 2021: 12pm - 2pm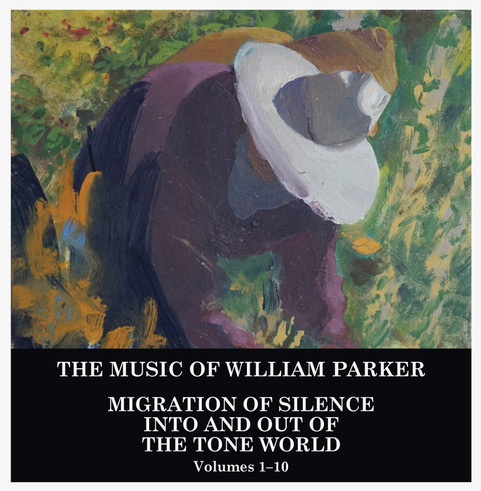 Those who have spent any time exploring New York City's downtown scene or been a fan of cutting-edge jazz for the past four decades are likely familiar with William Parker, bass player and bandleader, festival and community organizer, mentor, and weaver of music, words, art, and dance. Despite his omnipresence, Parker is less known as a composer. This broadcast will explore a newly released set from AUM Fidelity recordings, "William Parker: Migration of Silence Into and Out of the Tone World." Rather than focusing on Parker's musical virtuosity, the set features 30 musicians playing Parker compositions that are indebted as much to African American culture as to sounds from Asia, Central America, Africa, and the Americas, with most emphasizing female vocals. Plus, in celebration of the anniversary of Ornette Coleman's birth, two versions of Coleman's "Free," will bookend the broadcast — one from Miguel Zenon's new record, "Law Years: Music of Ornette Coleman," and the original by the master himself. Playlist: Free (Miguel Zenon), Listen, Cosmic Funk, Sun Song, Mexico, Cheops, Deep Spirit, Paintings in the Sky, It Is You, Broken Promises, Baldwin, Sacred Prayers, Antonioni, Lakota Song, Essence Calling Out and Free (Ornette Coleman).


After the local news at noon, "Overlooked" is a show focusing on overlooked and under-heard jazz, improvisational, and other fringe music, from early roots to contemporary experiments, a mix of familiar to rare, classic to weird.
Host Rob Saffer is the former Executive Director and Producer of the Creative Music Foundation.