PROPERTY AND STUDY CENTER VIDEO TOURS
A video tour of the Wave Farm grounds, in Acra, New York, created over three seasons, summer 2016 through winter 2017. This property tour features Music Omi residents participating in Meredith Kooi's Electromagnetic Spectrum as a Feminine Phenomenon workshop, as well as youth participants in Ralph Lewis's Radio Monster Party! workshop, and the WGXC Programmer Picnic. Video by FusionLab.
A video tour of the Wave Farm Study Center in Acra, New York. This tour features the sounds of Quintron's Weather Warlock. Video by FusionLab.
WAVE FARM MAP AND INSTALLATIONS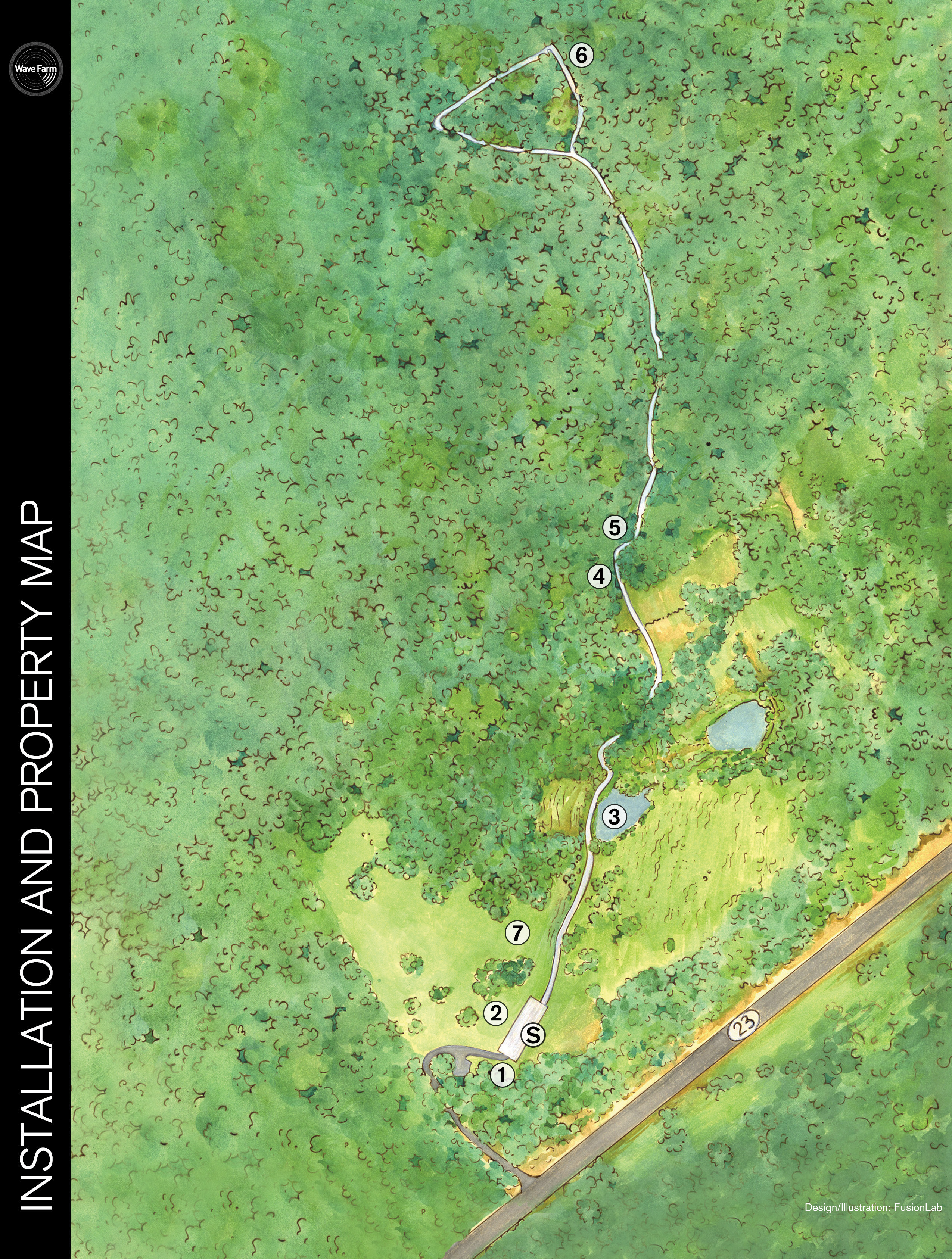 S. Wave Farm Study Center
1. Ian Vanek and Jen Kutler's "Boomerang" (coming soon)
2. Quintron's Weather Warlock
3. Zach Poff's Pond Station
4. Max Goldfarb's Mobile 49
5. Patrick Quinn's Survant USB
6. Japanther's Remote Audio Outpost
7. Heidi Neilson's Outernet Library Branch Wave Farm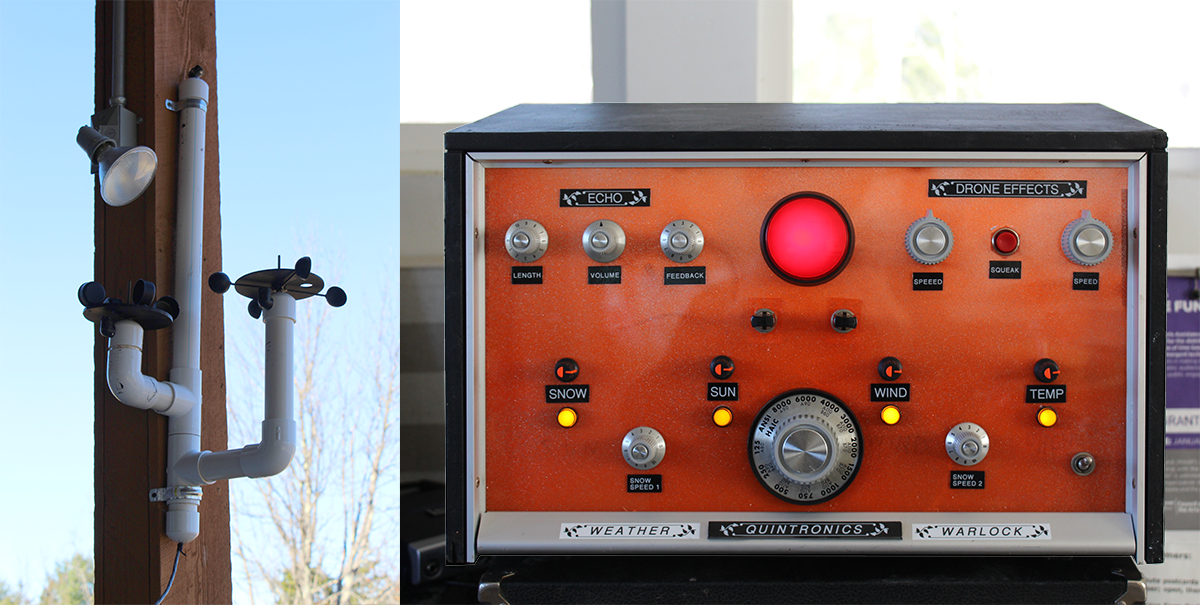 Listen Live:

The Weather Warlock (Upstate edition) is one in a series of custom-built weather-controlled analog synthesizers. Outdoor sensors detect changes in sunlight, wind, precipitation, and temperature, with output becoming particularly dynamic during periods of rapid meteorological change, such as sunrise and sunset. At Wave Farm, Weather Warlock serves as a stand-alone installation and generative composition, an online stream, as well as an interactive instrument available to visiting artists and radio programmers.
Weather Warlock at Wave Farm is made possible, in part, with support from the Andy Warhol Foundation for the Visual Arts; the New York State Council on the Arts with the support of Governor Andrew Cuomo and the New York State Legislature; and the National Endowment for the Arts. Quintron developed Weather Warlock in 2014, while in residence at the Robert Rauschenberg Foundation. More information or live stream from an instrument in New Orleans at: weatherfortheblind.org.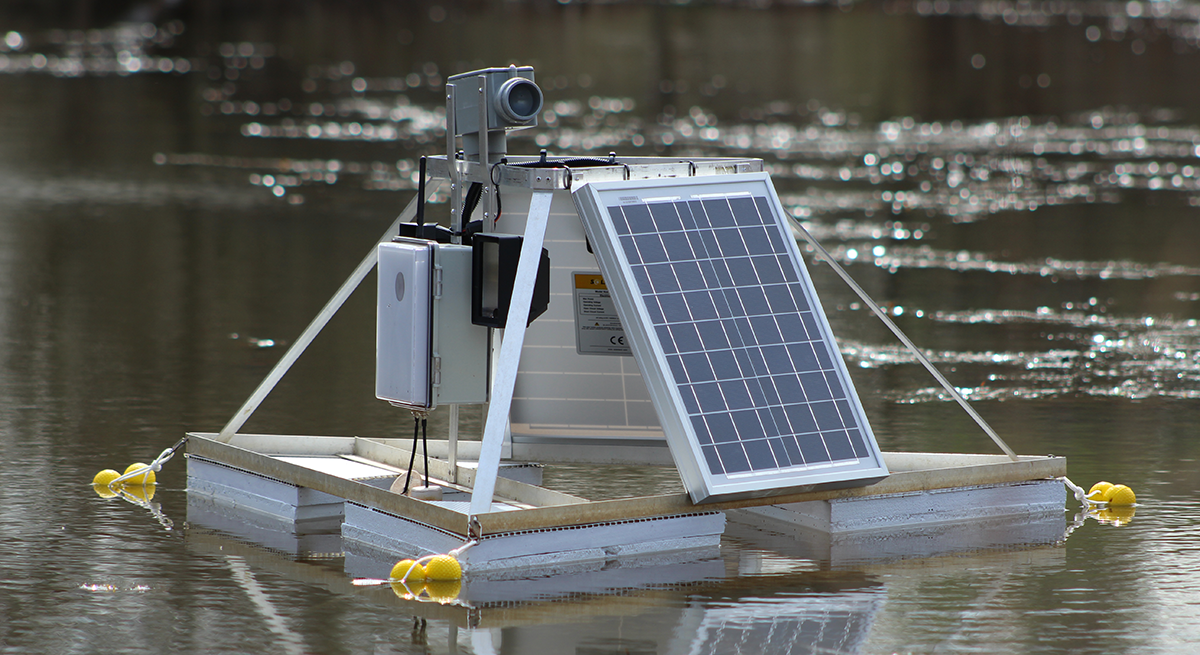 Listen Live:

Pond Station reveals the activity within a spring-fed pond from dawn until sundown. Hidden sounds are transmitted to local listeners on Wave Farm Radio 1620-AM and Wave Farm's WGXC 90.7-FM, and streamed to international audiences at wavefarm.org/listen. More information about Pond Station is available at zachpoff.com/projects.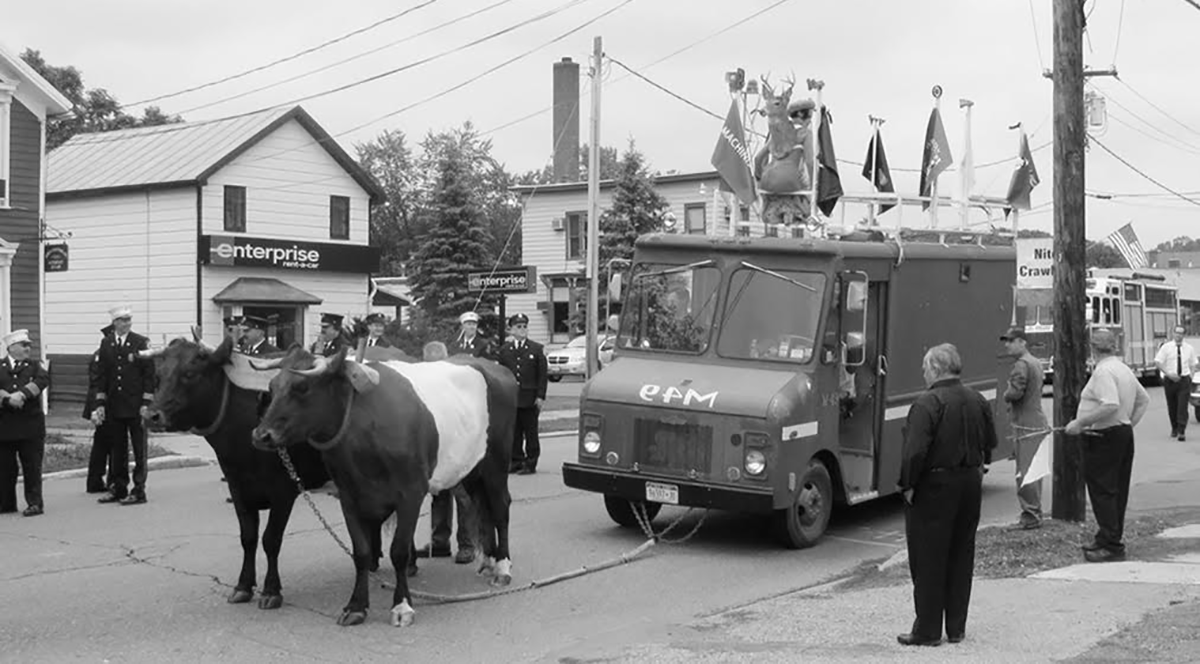 Mobile 49 (2010/2015)
Deep Cycle (2010)
Regenerator (2015)

Mobile 49 (M49) is a research/production facility, which serves as a central component in Max Goldfarb's recent work. The Deep Cycle project, was an area-responsive mobile radio program, originating in Hudson, New York, proceeding through a set of designated locations for performative incidents, and arriving at Wave Farm. Regenerator describes M49 installed at Wave Farm. The vehicle houses Wave Farm Radio 1620-AM, and is open to public visitors, both as an performance artifact and as an active studio environment.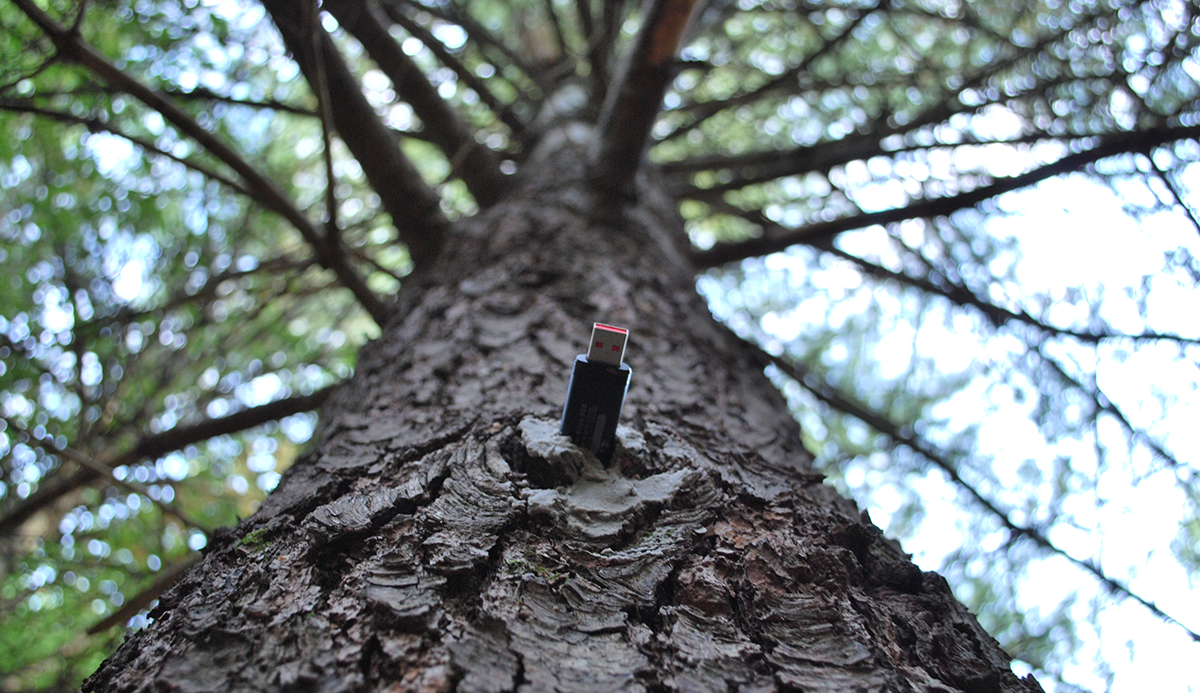 The SURVANT USB Dead Drop is an open-source file repository located off of the forested path. Inspired by Aaron Swartz's various hacktivistic dead drop projects, SURVANT aims to function as both an archive and a remixological tool.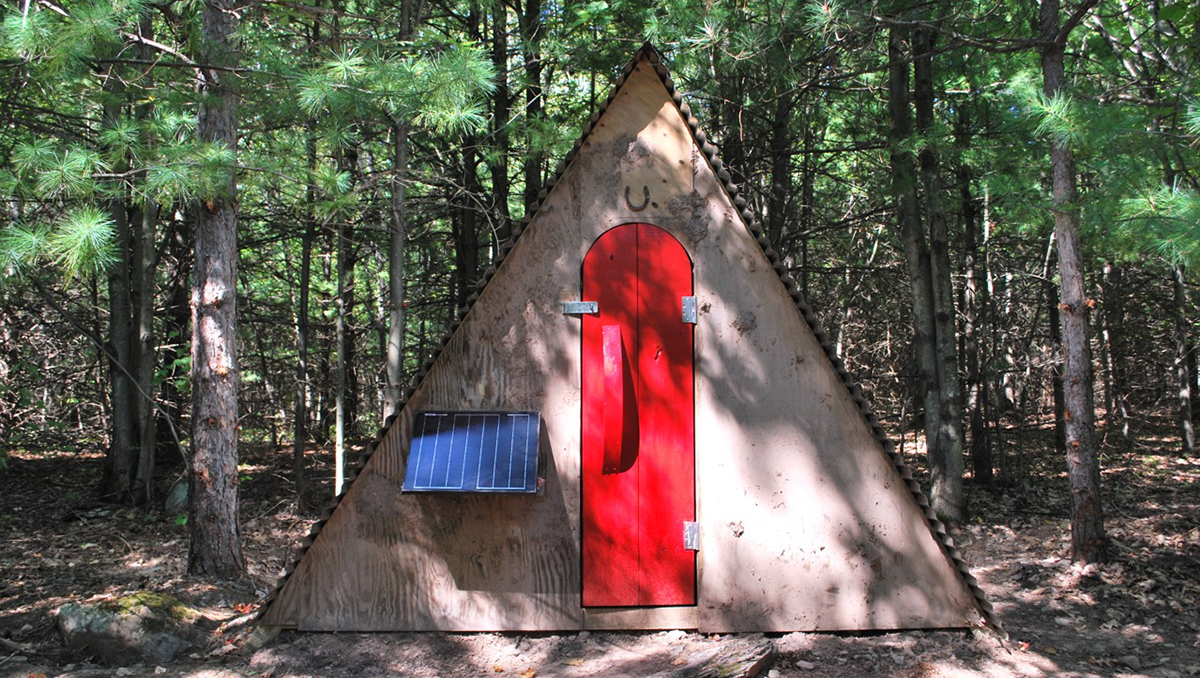 Japanther's Remote Audio Outpost is a solar-powered recording booth, outfitted with a rotary phone wired by Cablesmith (Jason Rutherford) for both recording and transmission. Installed in one of the most remote corners of the Wave Farm property, it is a place for introspection and confession.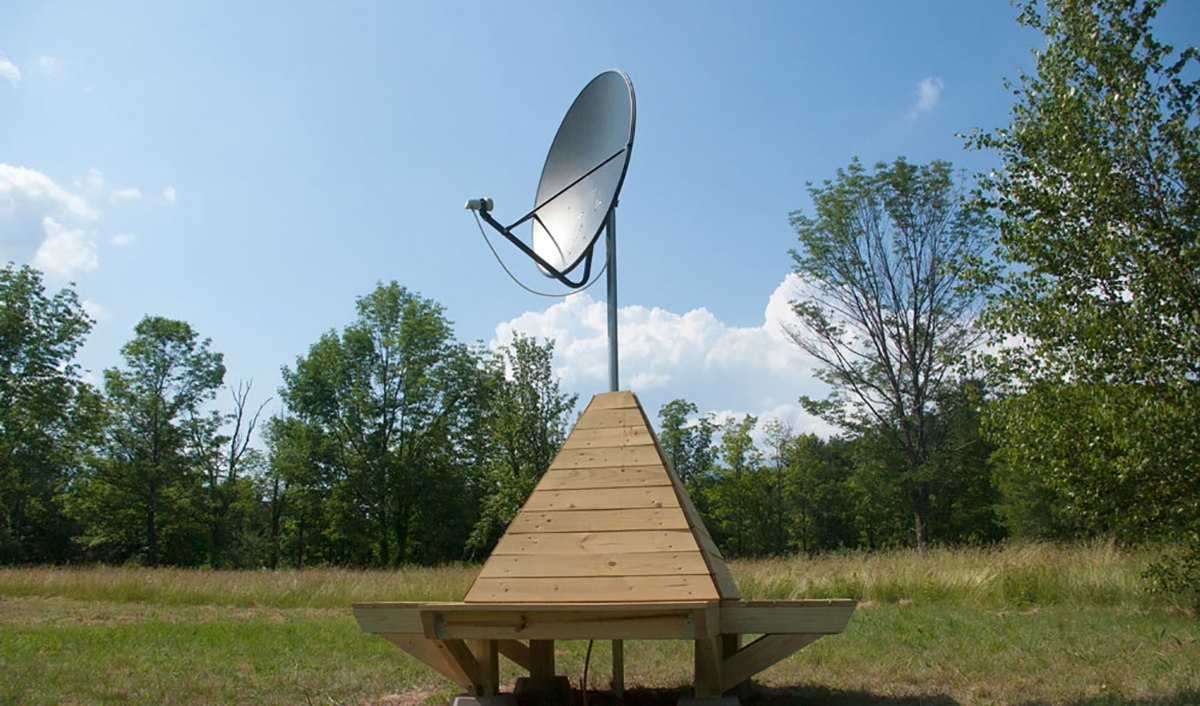 Outernet Library Branch–Wave Farm features a satellite dish antenna surrounded by Adirondack-chair-inspired seating, with a bench oriented toward each cardinal direction. The WiFi network access area is defined by a large mowed meadow. In addition to seating, the structure houses a box for electronics and a single physical library reference book located under the east bench. On entering the library area and perhaps taking a seat, a library branch visitor may read, view, listen to, and save library materials using a browser on their cell phone, tablet or computer. To browse these Outernet library files transmitted from the Inmarsat satellite, connect to the "Outernet" WiFi network and then use a browser to visit outernet.is.