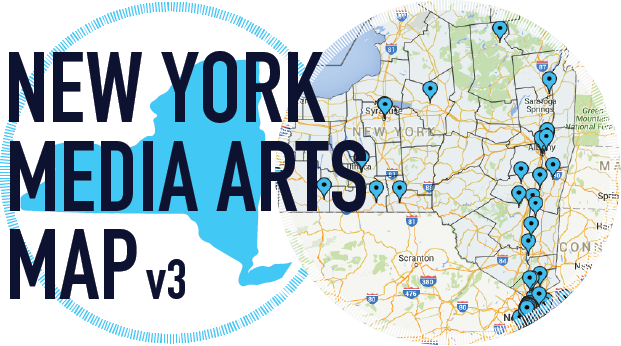 Designed for cultural organizations, artists, and the general public, the New York Media Arts Map features organizations with a deep commitment to media art and to technology as an art form. The Map is a vital tool for identifying art and technology networks, services and opportunities throughout New York State, connecting us to each other and to essential information about Media Arts statewide. The Map features a variety of resources including a funding calendar, consultant directory and convening archive. The Map also identifies contemporary media art activities, events and initiatives on a local and regional scale, representing a broad spectrum of independent media practice.
MEDIA ARTS ASSISTANCE FUND (MAAF)
Applications Due: January 1, 2016
The Media Arts Assistance Fund supports electronic media and film organizations, as well as individual artists, in all regions of New York State. The Fund provides unique and critical support with a focus on sustainability and public engagement.
Grants to media artists support the distribution and exhibition of works in all genres of time-based and moving image media, including emergent technology. Funding assists artists in making recently completed works available to public audiences.
Grants to media arts organizations address capacity and technology needs, providing funds to hire outside consultants in three areas critical for organizations, who face unique challenges in a field of rapid technology development.
Hosted by Wave Farm, the Map is a project of the NYSCA Electronic Media & Film Program, funded by the New York State Council on the Arts with the support of Governor Andrew Cuomo and the New York State Legislature. MAAF is made possible by a Regrant Partnership with the New York State Council on the Arts, Electronic Media and Film Program. Please direct all questions to mag@wavefarm.org.